Flurry of Public Lands Action in Congress Shows Conservation Is a Priority
Wilderness bills pass in lame duck session; lawmakers promise quick vote on new package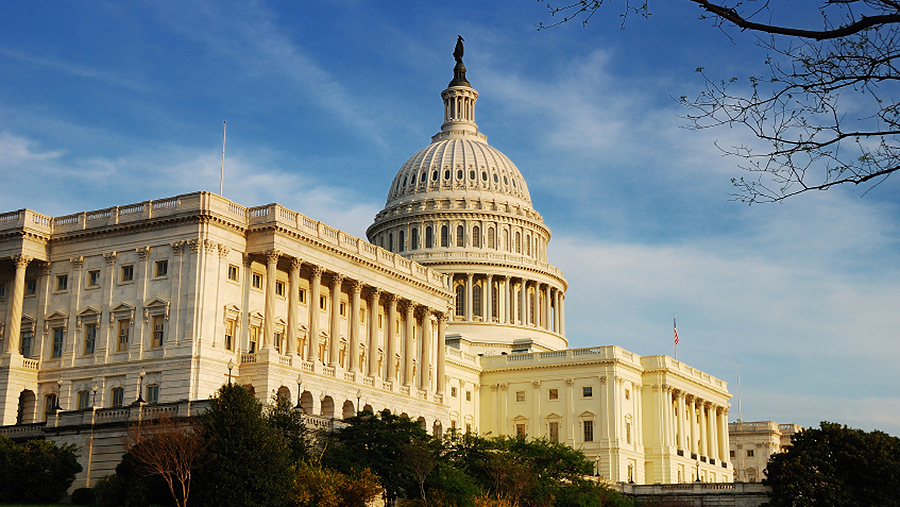 Editor's Note: This story was updated Jan. 10 and Feb. 6 to reflect modifications to the amount of acreage protected by the Arkansas and Utah bills.
The 115th Congress saved some of its best work for last, passing late-session measures to protect wilderness in Tennessee and Arkansas. Now the stage is set for approval of a bipartisan package of lands bills in the new Congress.
In December, just before adjourning for the holidays, Congress passed a pair of bills to expand wilderness protection by roughly 20,000 acres in eastern Tennessee's Cherokee National Forest and 640 acres in Arkansas's Ouachita National Forest.
Then, at the end of December, leaders in the House and Senate reached agreement on a bipartisan package of public lands bills that would have, among other things, permanently protected more than 1.3 million acres of public land and hundreds of miles of rivers in California, New Mexico, Oregon, and Utah. The package had near-unanimous support, but one senator objected, preventing it from coming to the floor for a vote. However, before Congress adjourned, key legislators secured a promise from congressional leaders that this package of lands bills would be considered early in 2019.
The determination to get the Arkansas and Tennessee bills done before the holiday break and the fierce advocacy from both sides of the aisle for the lands package—even though it was ultimately delayed—are testament to the widespread voter support for conserving our nation's public lands, and a promising sign that the new Congress will take up the bipartisan lands measure in short order. With this legislation, lawmakers have another opportunity to show that the issue transcends political affiliation.
America's public lands unite people from all walks of life—urban and rural, liberal and conservative, rich and poor, old and young—who seek recreation, relaxation, recovery, and outdoor adventures. These places, from the vast Mojave Desert of California and the clear salmon runs of Oregon to the red rock canyons of southern Utah, and the mountain peaks of northern New Mexico, are our common ground, today and for generations to come.
The 116th Congress should quickly pass the bipartisan lands package and send it to the president.
Among the bills in the package:
Utah
Emery County Public Land Management Act
The bill, introduced by Representative John Curtis (R-UT) and now-retired Senator Orrin Hatch (R-UT), would preserve over 660,000 acres as wilderness in Emery County in southern Utah.
The legislation would protect remote landscapes and wild areas such as the San Rafael Reef geologic feature and the Sids Mountain and Muddy Creek wilderness study areas. The bill also includes gold-standard protection for Desolation Canyon, some of the most pristine wildlife habitat in the country.
Additionally, the bill would designate 63 miles of the Green River as wild and scenic and establish a more than 200,000-acre recreation area in the San Rafael Swell, protecting it from new mining and road construction. It also would create the 850-acre Jurassic National Monument, preserving one of the greatest concentrations of Jurassic-era dinosaur bones in the world.
California
California Desert Protection and Recreation Act
A bipartisan bill, introduced by Senator Dianne Feinstein (D-CA)—a House version had been introduced by Representative Paul Cook (R-CA)—would increase protections for more than 500,000 acres of public land in the California desert by designating 328,864 acres as wilderness areas, adding 43,000 acres to Death Valley and Joshua Tree national parks, designating 77 miles of wild and scenic rivers, and creating five off-road-vehicle areas covering 142,000 acres.
New Mexico
Cerros del Norte Conservation Act
The Cerros del Norte Conservation Act, sponsored by Senator Martin Heinrich (D-NM) and Representative Ben Ray Lujan (D-NM), would designate two new wilderness areas northwest of Taos, New Mexico—Cerro del Yuta and Río San Antonio—within the Río Grande del Norte National Monument. The wilderness areas would total 21,540 acres of the 242,500-acre national monument.
Organ Mountain-Desert Peaks Conservation Act
This act would safeguard 241,786 acres of wilderness within the Organ Mountains-Desert Peaks National Monument in southern New Mexico. The area contains World War II-era bomb training targets and archaeological and cultural treasures including Native American and Hispanic heritage sites. The act was introduced by New Mexico Senators Tom Udall (D) and Martin Heinrich (D).
Oregon
Frank and Jeanne Moore Wild Steelhead Special Management Area Designation Act
The Frank and Jeanne Moore Wild Steelhead Special Management Area Designation Act would protect 99,653 acres in Douglas County, Oregon, as a special management area. The area, which features some of the best wild steelhead spawning areas in the Pacific Northwest, would be named in honor of Frank Moore, a World War II veteran and outdoor enthusiast, and his wife, Jeanne, a native-plant expert. Both are legendary stewards of the North Umpqua River. The bill was sponsored by Senator Ron Wyden (D-OR) and Representative Peter DeFazio (D-OR).
Oregon Wildlands Act
The Oregon Wildlands Act, sponsored by Senator Ron Wyden (D-OR), was changed slightly as part of the package but as negotiated would provide wilderness protection to 36,000 acres of the Devil's Staircase area, designate over 256 miles of wild and scenic rivers, and prevent future mining activities in the Chetco River, all of which attract hikers, anglers, whitewater rafters, kayakers, and campers.
John Gilroy directs The Pew Charitable Trusts' U.S. public lands program.