Medical Groups Urge Federal Government to Strengthen Health IT Usability, Safety
Health care stakeholders ask for more patient protections through new program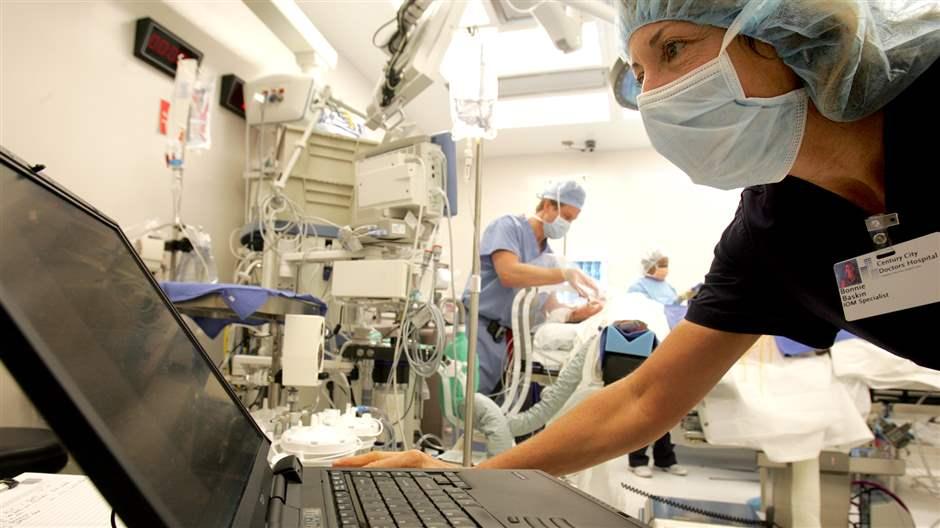 Organizations representing clinicians, hospitals, and technology professionals recently urged the Trump administration to implement policies that will improve data on the safety of electronic health records (EHRs). EHRs are transforming health care by advancing access to information and automating functions. But design limitations, as well as how the systems are customized, implemented and used, can burden providers and put patients at risk.
The Office of the National Coordinator for Health Information Technology (ONC), the federal agency that oversees EHRs, has an opportunity to address these concerns. In the 21st Century Cures Act, enacted in 2016, Congress required ONC to develop a reporting program to gather better data on the performance of key features of EHRs, such as their usability. That information, in turn, could be used by health care providers, clinicians, and other organizations to identify challenges with the use of these systems and make improvements.
Responding in October to ONC's request for public comment, many organizations urged the agency to focus on safety in the usability-related aspects of the required reporting program.
The Health Information and Management Systems Society (HIMSS), which represents health technology professionals, noted in its comments that "the unintended consequences of health IT" can cause "actual patient harm attributed to usability, functionality, and programming concerns." As an example of an approach to counter this problem, HIMSS cited a test developed by the Leapfrog Group—which advances patient safety on behalf of large companies—that can assess the safety and usability of EHRs' medication ordering functions.
The American Hospital Association, American Medical Association (AMA), and American Medical Informatics Association—groups that represent, respectively, hospitals, doctors, and health information technology experts—stressed the importance of testing the safety of EHR systems throughout their lifecycle, including before and after they come online in hospitals or doctors' offices. Since each stage of their development and use can introduce new challenges—such as when a hospital requests customizations to an EHR—testing these systems throughout their design and implementation can help catch problems and prevent harm before they are used. In particular, AMA's comments underscored the importance of real-world testing that represents day-to-day workflows and includes the doctors and nurses who use the systems.
Some organizations called for the program to include safety surveillance data—information collected on EHRs that do not comply with federal requirements, or when medical errors occur. These data can be captured during ONC's regular oversight functions, or when ONC's certification testing organizations become aware of problems with an EHR.
With reporting requirements that provide information on EHR usability and other data, health IT developers and health facilities would have better information to inform the design, purchase, and implementation of health technologies. The data could determine whether the record systems are successful in detecting drug allergies, an example cited by the Medical Group Management Association, or whether the electronic record systems used for children correctly calculate medication dosages, as highlighted by the Children's Hospital Association. The latter is especially crucial since children often require weight-based dosing.
As ONC begins its effort to draft the proposal for the EHR reporting program, these comments—along with a response submitted by The Pew Charitable Trusts that makes similar points—show broad support for a greater focus on improving EHR design and implementation to reduce patient harm. ONC should ensure its usability criteria for EHRs put a premium on patient safety.
Ben Moscovitch directs The Pew Charitable Trusts' health information technology initiative.