Recent Hurricanes Underscore Critical Need for Better Flood-Ready Infrastructure Standards
As communities recover, the federal government has another chance to improve policy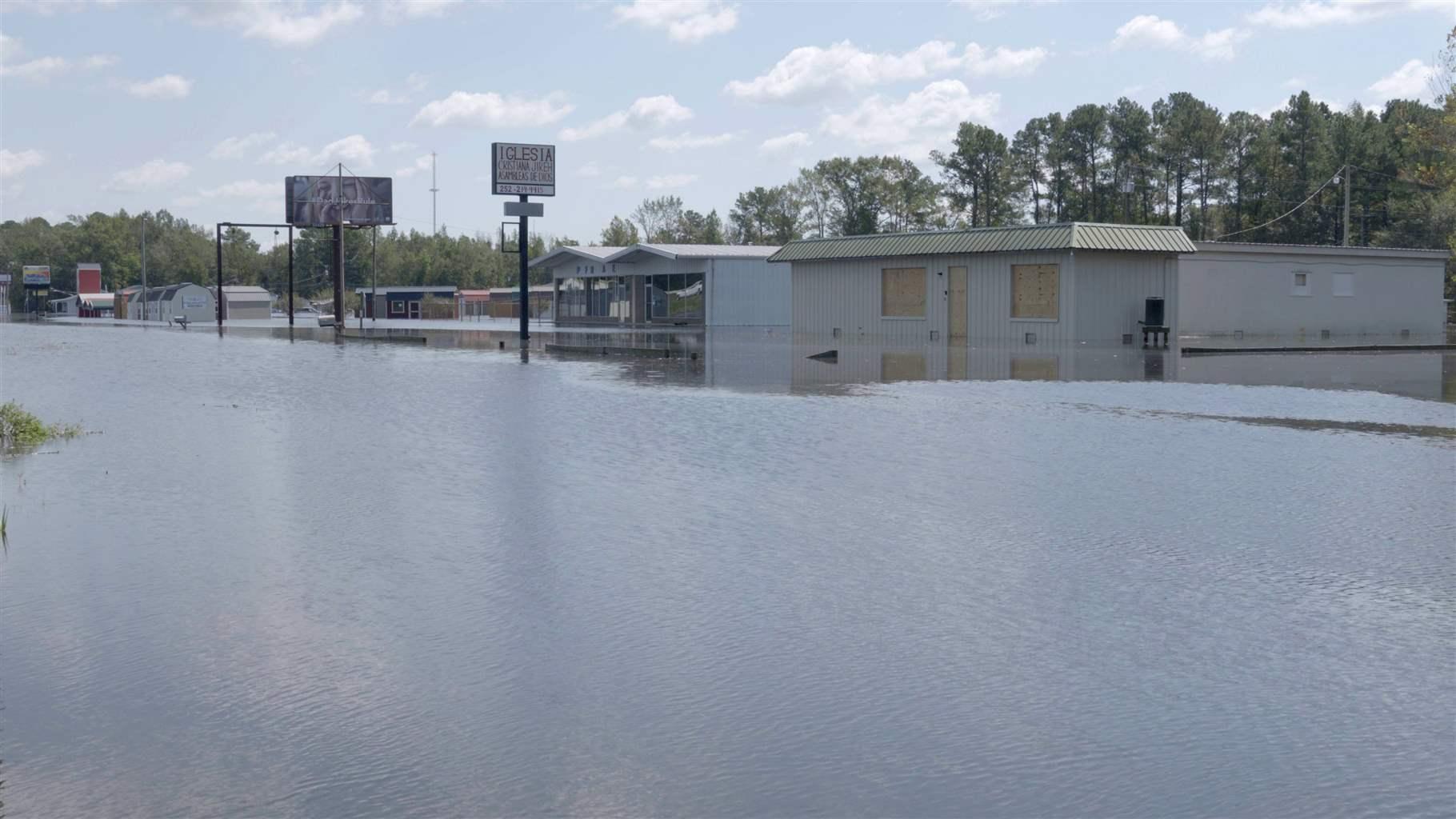 While the full extent of damage caused in the past two months by hurricanes Florence and Michael is still being calculated, initial estimates suggest Florence is one of the 10 costliest hurricanes on record and marked the 12th 1,000-year rainfall event the country has suffered since the beginning of 2016. Meanwhile, Michael became one of the four most intense hurricanes on record to strike the United States.
Florence, Michael pound southeastern infrastructure
The impact from these record disasters was compounded by outdated infrastructure unable to withstand the storms of today, let alone those yet to come. The scope of infrastructure ravaged by Florence was wide-ranging and included at least 28 wastewater treatment plants and nearly 40 hospitals in North Carolina. In that state's Pender County, the main hospital, Pender Memorial, was forced to close for days while a temporary mobile unit was pressed into service at a Family Dollar store. More than 1,000 road closures halted supplies and prevented cities, including Wilmington, from receiving emergency responders and aid. And schools in Craven County, North Carolina, were closed for four weeks, causing ripple effects throughout the community as parents grappled with balancing work and child care.
Hurricane Michael, meanwhile, caused most of its damage by high winds—the storm was the strongest ever to strike Florida's Panhandle—and record water levels of nearly 8 feet above high tide caused flooding in Apalachicola and other coastal communities. Airports in Florida, Georgia, and Alabama were forced to close along with ports in the Florida cities of Pensacola, Panama City, and Cedar Key. The storm also left numerous hospitals and dozens of other health and medical facilities closed for days.
The persistent impacts of these hurricanes are not limited to the coast; in fact, most of them extend well inland. Landlocked counties accounted for the majority of those included in the presidential disaster declarations issued for North and South Carolina after Hurricane Florence—a result of the more than 8 trillion gallons of rain that fell during the storm's slow march inland. Likewise, impacts wrought by Michael were felt inland from flooding due to excessive rainfall. For example, Danville, Virginia, was inundated by an unprecedented 6 inches of rain in a matter of hours, which caused widespread flash flooding and swelled the Dan River to record levels.
Inland flooding is not unusual in tropical cyclones: Noncoastal counties in North Carolina—including Robeson and Cumberland, which are struggling to recover from Florence—also received the most federal assistance of any counties in the Tar Heel State after Hurricane Matthew in 2016.
Stronger flood-ready building standards mean less rebuilding
As Florida, the Carolinas, and other hurricane-stricken states in the Southeast transition from emergency response to recovery, it is critical that infrastructure be repaired and rebuilt to better withstand floods—which should be a condition of state and federal assistance.
On the heels of another historic hurricane season, affected states, Congress, and the Trump administration will have the opportunity to guide how taxpayer dollars are used to help rebuilding efforts. When doing so, they must address flood standard shortcomings in their disaster preparedness playbooks to better protect communities and critical assets from future storms.
Forbes Tompkins is an officer and Evan Chapman is a senior associate with The Pew Charitable Trusts' flood-prepared communities initiative.