Disability Rate in Philadelphia Is Highest of Largest U.S. Cities
Percentage is also near the top among high-poverty cities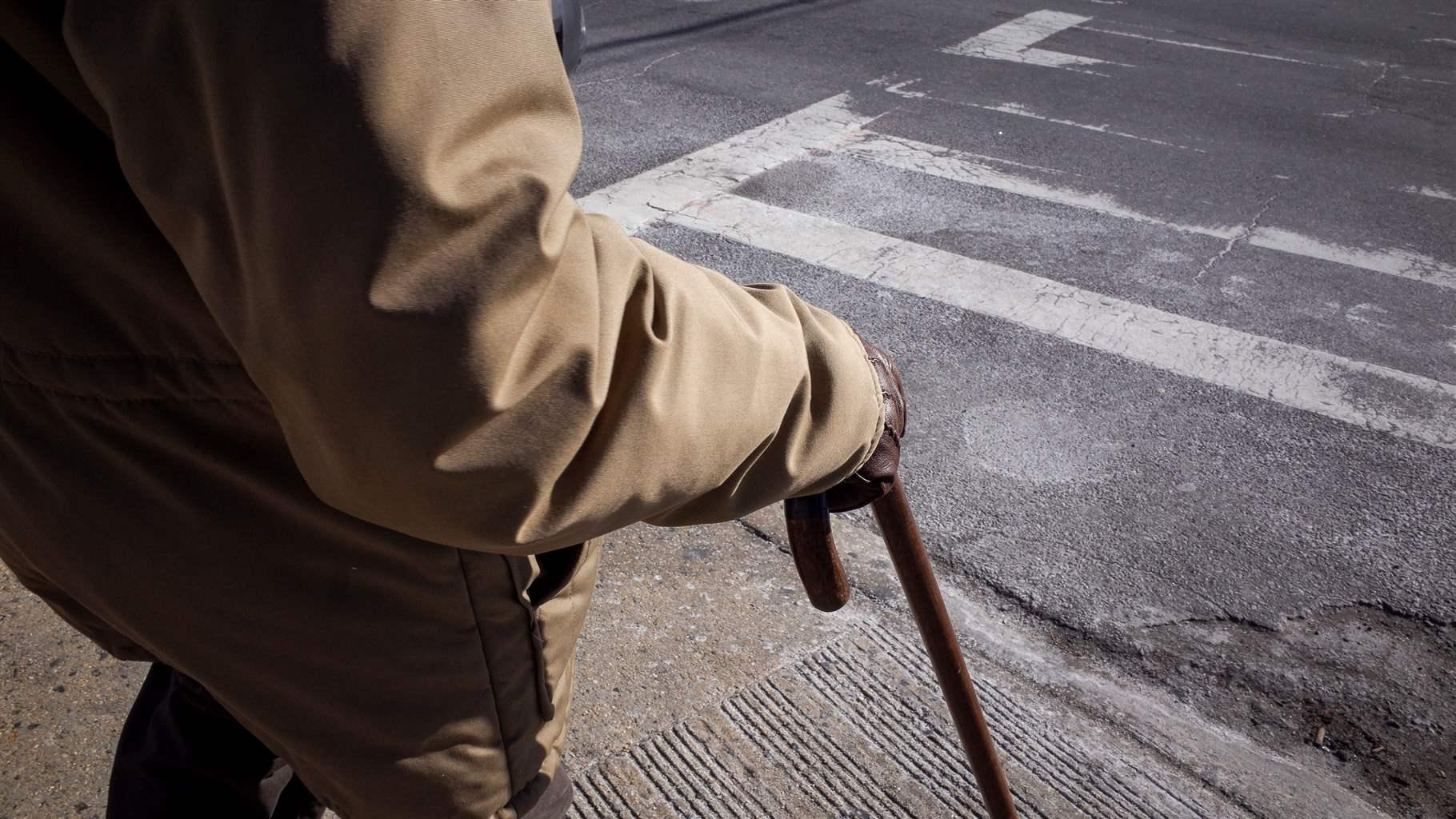 Sixteen percent of all Philadelphians—roughly 246,000 people—had a physical, emotional, or cognitive disability in 2016, according to the latest data from the U.S. Census Bureau's American Community Survey. The share was the highest of the nation's 10 largest cities, with only San Antonio coming close with a rate of 14.1 percent.
The data also show that American cities with high poverty rates tend to have higher rates of disabilities.
The Census Bureau defines a disability as "a long-lasting physical, mental, or emotional condition that can make it difficult for a person to do activities such as walking, climbing stairs, dressing, bathing, learning, or remembering; it can also impede a person from being able to go outside the home alone or to work at a job."
The census also breaks the data into disability categories, which include hearing, vision, cognitive, and ambulatory (whether a person can walk). Although the 10 cities had similar shares of residents with hearing and vision challenges, Philadelphia stood out when it came to those with cognitive and ambulatory issues, with rates of 7.7 percent and 9.6 percent, respectively; some in the city reported that they experience both.
The census defines a cognitive disability as "a physical, mental, or emotional problem, having difficulty remembering, concentrating, or making decisions" and an ambulatory challenge as "having serious difficulty walking or climbing stairs." The data are based on self-reporting by those surveyed; there is no information about the underlying condition causing the disability.
Research shows that many cognitive and ambulatory problems are driven by age. Thirty-two percent of disabled Philadelphians in 2016 were at least 65, and among residents older than 75, more than half—55 percent—reported a disability. The percentages of disabilities among older populations in the other cities were similar.
Philadelphia, however, had a higher share of adults ages 35 to 64 with cognitive or ambulatory difficulties. Nine percent of Philadelphians in this age group had cognitive issues, while most of the other largest cities had percentages below 5 percent. For those with ambulatory difficulties, the figure was nearly 13 percent for Philadelphia but 7 percent or less for most of the other cities.
Connections between disability and poverty
Nationally, nearly one-third of working-age adults who have a disability live below the poverty line. Figure 6 shows the 2016 disability rates for the 10 poorest cities with populations of at least 350,000. The average disability rate for these cities, each of which had a poverty rate of at least 22 percent, was 14.9 percent, compared with 10.8 percent for the 10 largest cities, most of which had poverty rates below 20 percent. Not surprisingly, the cities with the highest disability rates, Detroit and Cleveland, also had the highest poverty rates, which stood at about 35 percent for each in 2016. Those were the only two cities with disability rates higher than Philadelphia's.
In Philadelphia in 2016, about 22 percent of the city's poor were disabled, a higher share than in the rest of the 10 largest cities. Among the 10 poorest cities, only Cleveland had a higher share of disabled residents living in poverty (nearly 24 percent).
Depending on their incomes, many Philadelphians with disabilities receive government assistance through a range of programs; for example, more than 55,000 residents under age 65 qualify for Social Security disability benefits.
The city has various programs in place to support residents with disabilities, particularly those in poverty. In 2017, Mayor Jim Kenney established the Mayor's Office for People With Disabilities to ensure Philadelphia's adherence to the Americans With Disabilities Act. In addition, the Philadelphia Housing Development Corp. operates the Adaptive Modifications Program, which provides structural housing modifications for residents with permanent physical disabilities who meet income thresholds and other requirements. The program has a two-year waiting list.
Residents with cognitive disabilities also receive city support, including access to employment services, nursing care, residential support, and other forms of assistance from the Philadelphia Department of Behavioral Health and Intellectual disAbility Services (DBHIDS). Funding is provided by the federal and state governments, and the program is administered by the city.
As of March 2018, 4,144 city residents were receiving various levels of care through DBHIDS; because of the severity and nature of their disabilities, these individuals qualify for lifetime benefits. Another 2,119 people were on the waiting list.
Larry Eichel directs Pew's Philadelphia research initiative and Katie Martin is a researcher on the team.