Governments Start Formal Talks on High Seas Treaty
Meetings in New York, London lay groundwork to protect vast ocean areas beyond national jurisdiction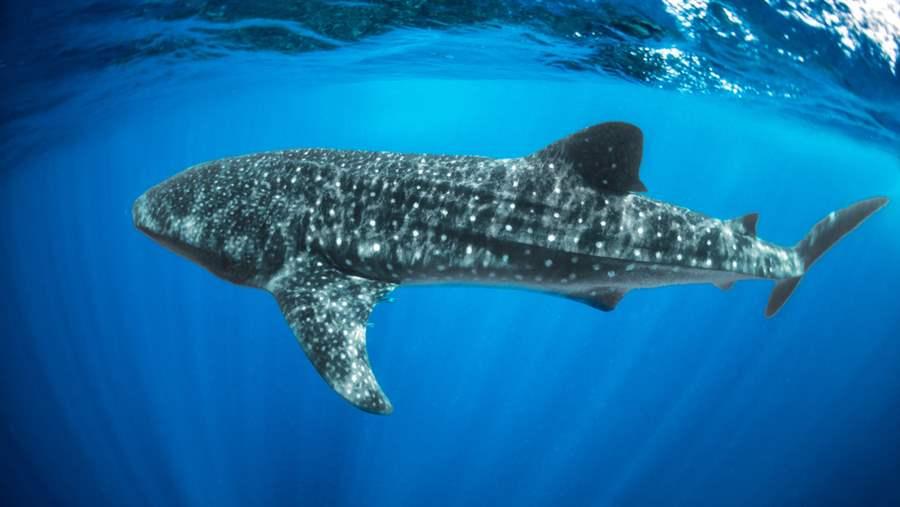 Numerous species, including whale sharks, depend on healthy waters during their migrations across the high seas. A U.N. treaty could make the high seas safer for highly migratory species.
iStockphoto
After more than 10 years of debate and discussion, the United Nations is meeting this week to launch an intergovernmental conference to negotiate a treaty on global protections for critical marine biodiversity on the high seas. In late December, in a landmark moment for the oceans, U.N. member governments agreed by consensus to move forward with four negotiating sessions by mid-2020.
The high seas comprise nearly two-thirds of the world's oceans and include regions that harbor a fascinating diversity of life on which numerous species rely, including whales, sharks, and tuna that migrate across these waters beyond national jurisdiction. Certain activities, especially deep-water fishing and seabed mining, could damage or destroy sensitive habitats. While a variety of mechanisms—including regional fisheries management organizations and other bodies—exist to oversee such activities, huge gaps remain in conservation management of the high seas.
This week's organizational meeting, which will be held at U.N. headquarters in New York from April 16-18, is a critical step in the treaty process. It will help chart a course for negotiations on the substantive issues that are scheduled to start in September. Setting a solid foundation for the talks now would go a long way toward helping delegates finalize the treaty by 2020.
53 Commonwealth governments to discuss same issue
In another gathering with implications for high seas conservation, the 53 member countries of the Commonwealth will meet April 16-20 in London for the Commonwealth Heads of Government Meeting, where they'll discuss sustainability, resilience, and environmental protection.
These countries are home to one-third of the world's population, so their leaders could have a profound impact on global conservation policies. The 53 members include nations that are surrounded or bordered by the ocean—making marine protections vital to their economies and cultures.
When they meet, the leaders are expected to adopt the Commonwealth Blue Charter, a multifaceted plan to reverse the decline of ocean health, following through on a commitment made at the U.N. Ocean Conference last June. The Pew Charitable Trusts encourages them to take this opportunity to further send a strong message to the rest of the world that more than a quarter of the nations on Earth already agree that high seas protection must begin.
Such support is critical to successful negotiations of the high seas treaty. With ocean resources under threat from numerous fronts, a lot is at stake. Securing high seas protections would carry hope for the future of marine biodiversity and the wide variety of life that depends on it.
Liz Karan directs The Pew Charitable Trusts' project on protecting ocean life on the high seas.
SPREAD THE WORD
It's official: formal @UN talks on the high seas have begun—an important first step in #oceanconservation and the treaty process TWEET