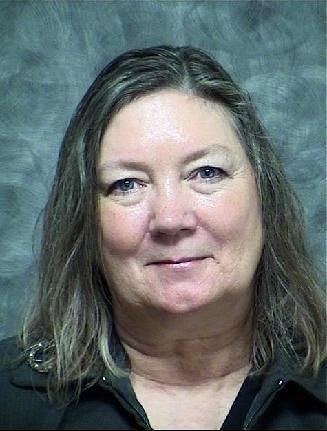 In August 2017, the Health Impact Project, a collaboration of the Robert Wood Johnson Foundation and The Pew Charitable Trusts, released "10 Policies to Prevent and Respond to Childhood Lead Exposure," a comprehensive report examining childhood exposure to lead and proposed strategies for addressing it. The project team included Mary Jean Brown, Sc.D., adjunct assistant professor of social and behavioral sciences at the Harvard T.H. Chan School of Public Health and former chief of the Healthy Homes and Lead Poisoning Prevention Branch at the Centers for Disease Control and Prevention. She sat down with the Health Impact Project to reflect on their work together and to offer her thoughts on next steps for the field.
Q: What were the most noteworthy things you learned during your work on the study?
A: The report builds on previous research on the impacts of childhood lead exposure and the benefits and costs of preventing it. What is most noteworthy is that the statistical models extend this work by considering the impact of blood lead levels once considered safe, levels as low as 2 micrograms per deciliter (µg/dL). When you look at the future benefits in the report, most of the savings to government and society are realized when children's blood lead levels never reach 2 µg/dL. These benefits far outweigh the costs of the policies.
I have a long history with this sort of work, so I was most struck by the quotes from the listening sessions and focus groups. The compelling stories from parents whose children have been affected by lead provide advocates and lead program managers with an important perspective to guide the design and implementation of the policies. Local and state ­program managers have told me how important it is that this document put a face on the problem of lead exposure and backed it up with compelling data, all in one place.
Q: What are the biggest challenges to addressing this problem once and for all?
A: "Once and for all" may not be possible for at least two sources of lead exposure: lead paint and consumer products. Most lead hazard reduction programs in the U.S. focus on making housing "lead-safe" by repairing painted surfaces rather than replacing or permanently covering the lead paint. This makes ongoing maintenance of these properties essential to keeping them lead-safe in the future. Routine maintenance of low-income properties using lead-safe work practices should be a priority infrastructure investment. The benefit estimates in the report can be expected to accrue for the life of these properties as long as they remain in a lead-safe condition.
And although lead in consumer products was not explored extensively in the report, it is the other area where we must remain vigilant. Lead is a very useful and easy-to-work-with metal, making it attractive for multiple uses. Most U.S. manufacturers have stopped using it in consumer products for children, but some manufacturers overseas are still unaware of the dangers of lead or may not even know that it is a component of their products. So we need to ensure oversight of manufacturing processes internationally and lead testing of imported products.
Q: What is the greatest opportunity for progress in eliminating childhood lead exposure?
A: The reauthorization by Congress of the State Children's Health Insurance Program (SCHIP) late last year has enormous potential to make low-income properties lead-safe. States have the discretion to use SCHIP funds to fund Health Services Initiatives (HSIs) to abate lead hazards in and around properties where Medicaid-enrolled or -eligible children live. In 2016, the Centers for Medicare & Medicaid Services reaffirmed that blood lead testing and lead hazard abatement were appropriate uses of HSI funding. A very modest investment by state governments would result in significant increases in the funding available to make housing lead-safe. On average, states pay 7 percent of the cost of lead hazard abatement, and the federal government pays 93 percent.
Q: Which of the policies in the report will require the most work to be implemented?
A: Most states and localities understand the importance of controlling or eliminating lead hazards in soil, dust, air, and water. However, two areas have received far less investment of time and resources: local data collection, and childhood lead testing and educational interventions.
Advocates, decision-makers, and other stakeholders across the country told the study team about the urgent need for local data on children's blood and environmental lead levels and how the lack of these data has hindered the development of strategies and interventions designed to respond to local conditions. For example, we know that some children are at special risk because of cultural practices in the home, such as using imported products or spices, that can expose them to lead. But these families are often difficult to find. And we suspect that in more affluent neighborhoods, lead-safe work practices during home renovations will prevent many cases of high blood lead levels, but we do not have the data to document it. We also know that elected officials have an overriding responsibility to improve conditions for their constituents and are most interested in data that reflect local conditions. The report describes changes in state, local, and federal agencies that would facilitate access to local data.
There also are tens of thousands of children in grades K through 12 who had high blood lead levels as toddlers; some are known, and, because not all children are tested, many more were never identified. Children exposed to lead may demonstrate delays in development of language skills, problems focusing, poor impulse control, and disruptive behavior. For all these children, there are multiple barriers that prevent programs and schools from developing systems to identify them and provide needed high-quality educational supports before they begin to fail in school. The report provides a range of interventions and policies that can be used to improve academic outcomes for children affected by lead.
Q: What will be the lasting effect of this project, and what element of it had the greatest impact?
A: The strategies in the report are clearly described and actionable. The "policies in action" in the document provide real-world examples of local and state programs that successfully implemented the recommended policy. So the report provides answers to the question of what works as well as how to make it work. Most importantly, the report provides a vision of a future when lead has not constrained the potential of our children.