Insurance Is a First Line of Defense for Flood Victims
Federal coverage pays out far more than other options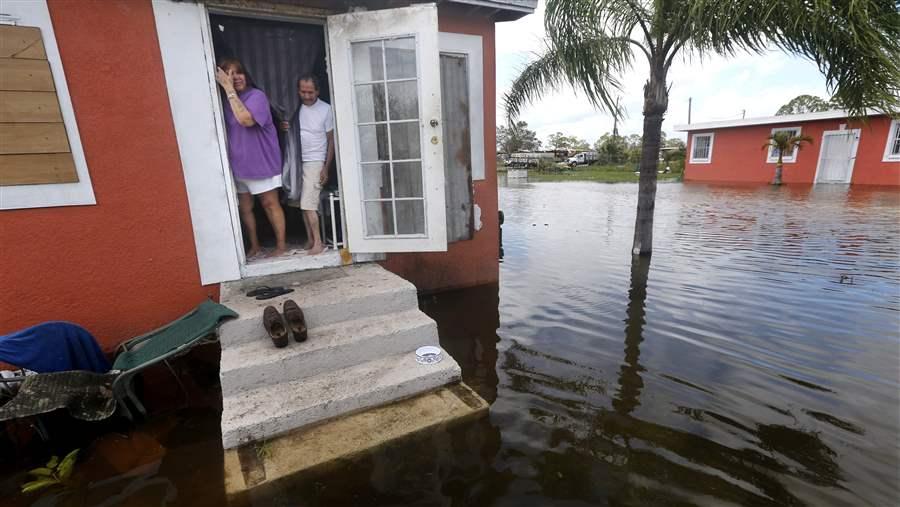 Quintana and Liz Perez look out from their home in Immokalee, Florida, after Hurricane Irma swept through in early September. Research from The Pew Charitable Trusts found that flood victims with federal flood insurance receive significantly higher payouts than those who must rely on disaster assistance.
© Gerald Herbert/AP
This page was updated on October 12, 2017, with a new headline for the graphic.
As the waters recede in communities affected by hurricanes Harvey, Irma, Maria, and Nate, many flood victims are confronting the difficult decisions of how and where to rebuild their homes and their lives.
While thousands of property owners will file claims for flood losses—generally through the National Flood Insurance Program—many others find themselves faced with high damage costs and without flood insurance, which typically isn't included in homeowners' policies. In Texas, more than 220,000 people without flood insurance who suffered losses from Harvey have already applied for support from the Federal Emergency Management Agency (FEMA) Individual Assistance Program, which can help families pay for temporary housing, replace lost medicines, or undertake modest repairs but often falls far short of financing full recovery. Those who are uninsured for flood losses will often be referred to the Small Business Administration, which makes disaster recovery loans available to homeowners as well as businesses of many sizes.
A closer look at FEMA's disaster assistance for several recent storms provides proof that flood insurance is the first—and most substantial—line of defense for homeowners and businesses. Over the past five years, the contrast in the amounts paid to victims through flood insurance versus FEMA's individual disaster aid program is stark.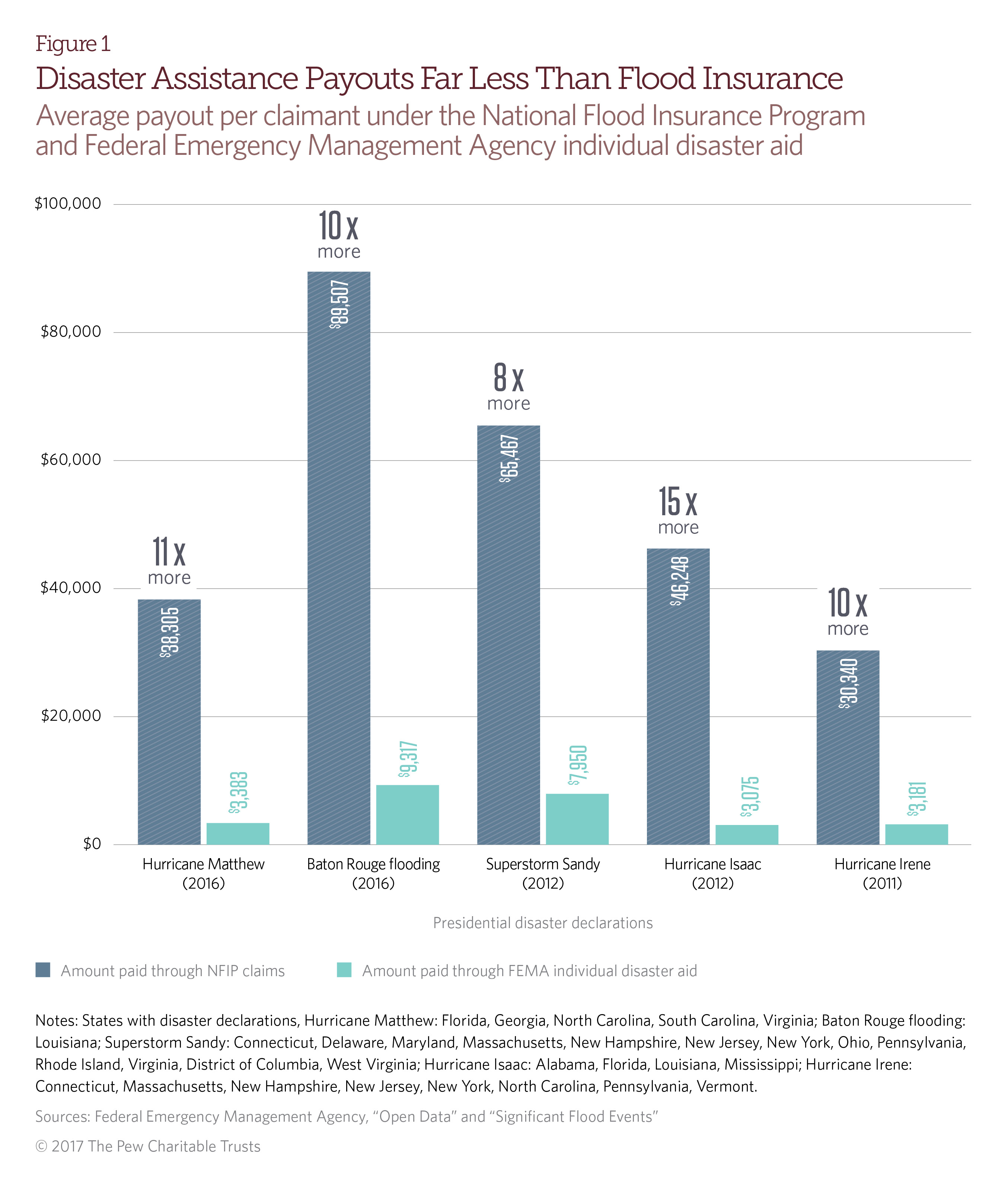 Laura Lightbody directs The Pew Charitable Trusts' flood-prepared communities initiative.