With Foodborne Outbreak Linked to Imported Papayas, Consumers Need Retailer Information
Pew and 10 other groups encourage FDA to create a consistent disclosure policy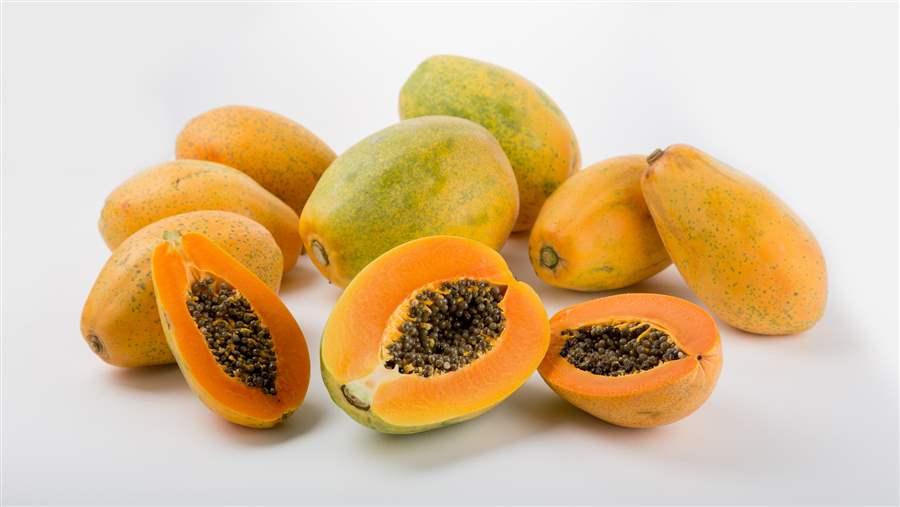 When produce transmits a foodborne illness—as with the recent Salmonella outbreak tied to Mexican papayas—consumers should know whether they might have bought contaminated products.
© iStock
The Centers for Disease Control and Prevention is investigating four active multistate outbreaks of Salmonella infections linked to imported Maradol papayas from Mexico. The largest of the four has resulted in more illnesses than any other U.S. outbreak in 2017 so far, and taken together, more than 230 people from 26 states have been sickened. A third of them have been hospitalized, and two deaths have been reported. Papayas sourced from a number of farms in Mexico have been identified as the likely outbreak source. However, the Food and Drug Administration has yet to publicly release the names and locations of the supermarkets or retailers where the contaminated papayas were sold.
In 2013, FDA announced a multistate outbreak of Salmonella Braenderup infections associated with mangoes. A total of 127 people in 15 states were reportedly infected with this particular strain. The recall notice included the names and locations of retailers and other establishments that sold the product. Unlike in the current outbreak stemming from papayas, people who may have consumed contaminated mangoes received important information that enabled them to determine if they had purchased potentially contaminated fruit and were able to discard it.
In light of FDA's inconsistent approach to releasing the names and locations of retailers that have sold recalled products, The Pew Charitable Trusts joined 10 consumer and public health advocacy groups last month to ask FDA to change its policy and regularly disclose this information. The letter requests that the agency alter its current nondisclosure policy so that consumers "can more readily determine whether they purchased potentially contaminated food, and can take steps to protect themselves and their families accordingly."
Without information on where recalled products might have been purchased, it can be difficult for consumers to know whether the products in their homes are safe. Many recalls typically contain a description of the product and an explanation of the danger the outbreak poses, but the names and locations of retailers are critical in making a recall thoroughly effective.
In 2008, the U.S. Department of Agriculture's Food Safety and Inspection Service changed its policy on disclosing the names and locations of retailers that sold recalled products. The agency explained the reason for the change as "an additional mechanism for prompting consumers to examine products stored in their refrigerator, freezer, or cupboard when there is a reasonable probability that the product will cause adverse health consequences."
A similar rationale should be applied to products under FDA's jurisdiction. As the letter notes, "the names and locations of retailers of recalled products are absolutely necessary to enable a consumer to take action that would protect themselves and their families in response to a recall, as consumers may lack information about a product beyond knowing the store at which the product was purchased."
FDA's position is that retailer names and locations qualify as "confidential commercial information" and are therefore exempt from Freedom of Information Act disclosure. Pew and other signatories to the letter assert that these details do not meet the requirements necessary to keep them confidential because releasing the information will not "impair the Government's ability to obtain necessary information in the future" and is not likely to "cause substantial harm to the competitive position" of food companies.
When retailer details are consistently made available to the public, consumers' awareness of FDA-regulated food recalls and their ability to comply with them will increase. Shoppers will then be better equipped to tackle foodborne threats to themselves and their families.
Sandra Eskin directs The Pew Charitable Trusts' work on food safety.