Innovative Public-Private Partnerships Can Help Fix Our Parks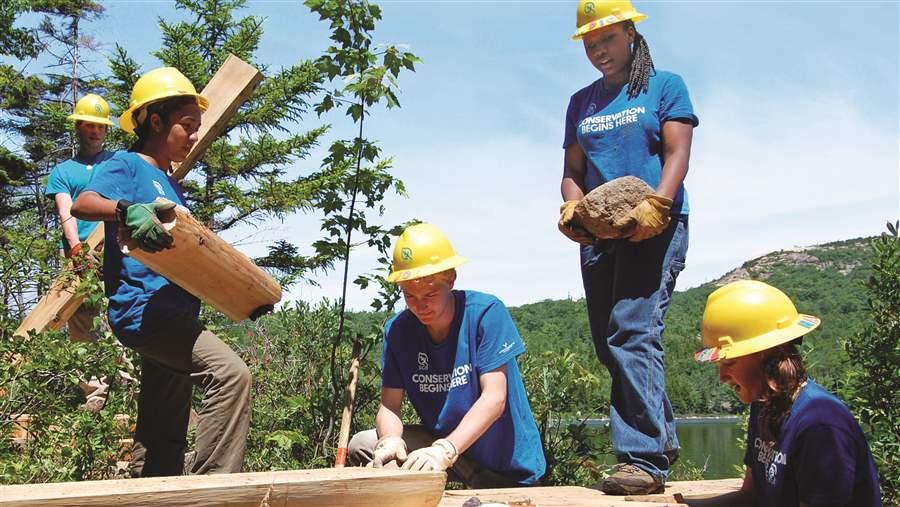 The Student Conservation Association deploys thousands of young people each year to restore our parks, as shown here in Acadia National Park.
© Student Conservation Association
In this four-part series, I share a number of ways the National Park Service is working with the private sector—from for-profit companies and service organizations to philanthropists—to help eliminate an $11.3 billion repair backlog at our national parks, monuments, memorials, and historic sites. These partnerships are a vital part of efforts to restore and protect our most treasured places.
Part 1: Railroad Magnates, Philanthropists Helped Launch Our National Parks: A look back at some of the public-private partnerships that helped national parks get their start.
Part 2: A New Job Can Start With Park Repairs: People who help restore national parks are gaining new job skills.
Part 3: Corporate Expertise and Equipment Enhance National Parks: In-kind donations from for-profit companies are helping to upgrade our parks.
Part 4: Philanthropy Helps Repair Our National Parks: Private donations are helping the National Park Service tackle some of its most costly maintenance challenges.
Marcia Argust directs The Pew Charitable Trusts' campaign to restore America's parks.