Meet our Supermoms 2017
Advocates gather in Washington to raise awareness, urge sustained funding to combat antibiotic resistance
This analysis was updated on Jan. 19, 2018 to include new links.
On April 25 and 26, advocates from around the country will travel to Washington to meet with members of Congress and policymakers. These Supermoms Against Superbugs—including mothers, fathers, farmers, chefs, and doctors—bring a unique perspective and their personal experience to raising awareness of the growing public health and national security threat posed by drug-resistant bacteria. They urge continued support of programs essential to the fight.
Meet the 2017 supermoms and superdads
Marshall Bartlett (Como, Mississippi)
Marshall Bartlett set out to build a business, Home Place Pastures, on his family farm in Como, Mississippi—the land that four generations of his family had worked before him. Bartlett and his family specialize in raising heritage pigs and have expanded the enterprise to include lambs and cattle. Home Place animals are raised on pasture with abundant access to fresh forage and sunshine. Bartlett is committed to sustainable, ethical animal husbandry and to the environmental and economic well-being of his rural community. He is also committed to promoting sustainable animal husbandry techniques and creating a viable business model by scaling up the production and distribution of pasture-raised meats through his business.
Bartlett received his bachelor's degree from Dartmouth College and worked in Montana and New Orleans before becoming co-founder and president of Home Place Pastures.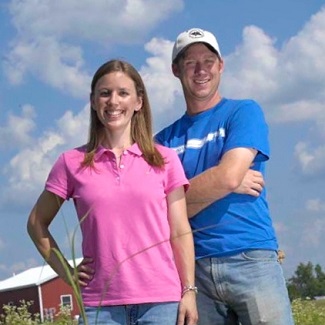 Ethan Book (Knoxville, Iowa)
Ethan Book and his wife, Rebecca, are the founders of Crooked Gap Farm, a pasture-based operation that raises pork, sheep, cattle, rabbits, and chickens just outside Knoxville. Ethan Book—along with his wife and five young children—maintains over 40 acres. The farm has naturally and humanely raised animals, and applies rotational grazing on pastures to improve the land. Book grew up in a small Iowa town, attended the University of Northern Iowa, and remains active in his community to help promote small-scale farming and sustainable agriculture. He is also a pastor and a member of Practical Farmers of Iowa.
Cecilia Di Pentima (Morristown, New Jersey)
Cecilia Di Pentima, M.D., M.P.H., is a professor of pediatrics at Thomas Jefferson University and director of the pediatric infectious disease division at Atlantic Health System. She joined the Thomas Jefferson faculty and the Nemours/Alfred I. duPont Hospital for Children in Wilmington, Delaware, where she initiated one of the first pediatric antimicrobial stewardship programs in the United States, in 2004. In 2010, she became medical director of Vanderbilt University's pediatric infectious diseases division and director of the antimicrobial stewardship program at Vanderbilt's Monroe Carrell Jr. Children's Hospital. In 2016, she joined Atlantic Health System and Goryeb Children's Hospital in New Jersey.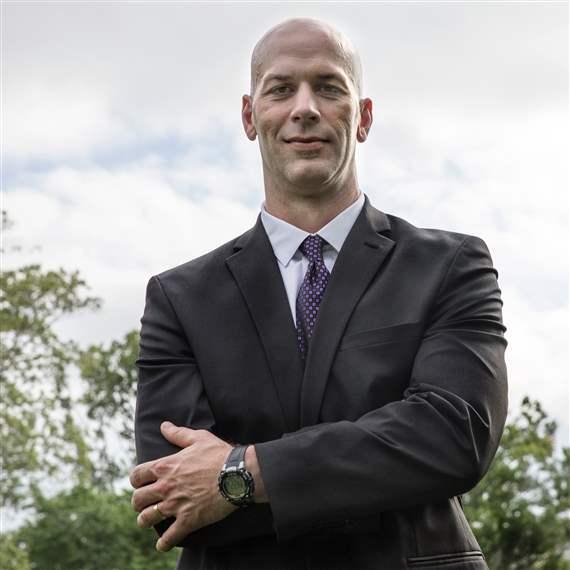 Christopher Linaman (Bellevue, Washington)
For over 25 years, Christopher Linaman has worked in professional kitchens. After a horrific, life-changing encounter with MRSA (methicillin-resistant Staphylococcus aureus) that included weeks in the hospital and months of recovery, he decided to use his culinary talents to help make a difference in what he viewed as low-quality health care food service. Since becoming executive chef and food and beverage manager at Bellevue's Overlake Medical Center in 2006, Linaman has brought his commitment to ridding the world of "hospital food" to this independent, 369-bed community hospital. "Chef Chris," who is known for menus focused on sourcing local organics, eliminating genetically modified ingredients, and using meats raised without the use of nontherapeutic antibiotics, has been a presenter at multiple national conferences and featured in national and regional media outlets. He was awarded the Sustainable Food Procurement Award by Health Care Without Harm at the CleanMed conference in 2013.
To learn more, watch A Superbug Survivor Shares His Struggle with Antibiotic Resistance, and read A Superbug Survivor Raises Awareness About Antibiotic Resistance.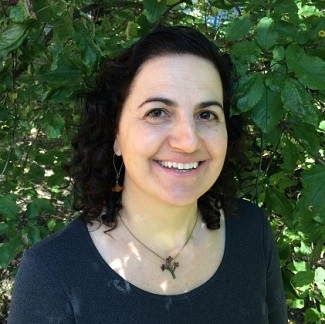 Everly Macario (Chicago)
Everly Macario, Sc.D., M.S., Ed.M., lost her young son, Simon Sol Sparrow, to a sudden death in 2004. Simon was healthy until he was 1½, and it took a couple of months after his death to confirm the cause as community-associated MRSA, an antibiotic-resistant bacterium. Macario's goals include raising awareness of antibiotic resistance, making the term MRSA as familiar as AIDS, and serving as a catalyst for helping people take simple steps to reduce the overuse and misuse of antibiotics in humans and animals. She uses her doctorate in public health from Harvard University in both a personal and professional fight to save antibiotics.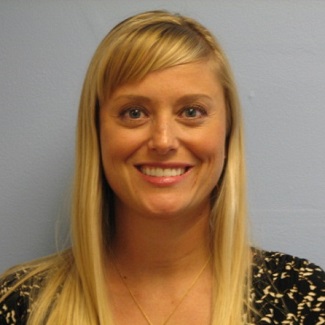 Angela L. Myers (Kansas City, Missouri; Olathe, Kansas)
Angela Myers, M.D., M.P.H., is an associate professor of pediatrics at the University of Missouri, Kansas City School of Medicine, co-director of its antimicrobial stewardship program, and medical director of clinical services for the infectious diseases division. She is a fellow of the American Academy of Pediatrics and the Pediatric Infectious Diseases Society (PIDS), and a member of the Society for Pediatric Research. Myers directs the pediatric infectious disease fellowship program, co-chairs the national PIDS program directors' training committee, and serves on PIDS' nominations and awards committee. She's also served as the lead author of subspecialty-specific entrustable professional activities for Pediatric Infectious Diseases, part of The Pediatrics Subspecialty Milestone Project. Myers is passionate about the judicious use of antibiotics and the importance of testing in the outpatient pediatric setting, and is the recipient of two grants from the Patient-Centered Outcomes Research Institute for outpatient stewardship and HPV vaccine implementation.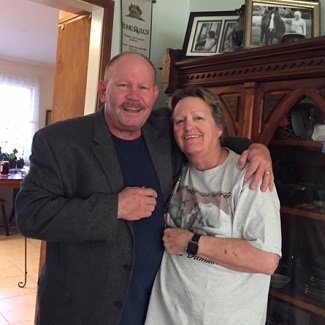 Chris and Joyce Romm (Sparks, Nevada)
Seven years ago, Chris and Joyce Romm lost their son, Carl, an Army veteran, a few months after he was honorably discharged. Doctors initially diagnosed an infection caused by a strain of Staphylococcus aureus resistant to vancomycin. Carl underwent multiple hospital visits and surgeries, but after each quickly became ill with a new infection. He was later found to have a confluence of antibiotic-resistant infections that could not be treated successfully. He died of cardiac arrest, a consequence of heart inflammation caused by the infections.
When the Romms lost their son, their lives were thrown into chaos. They share his story today to draw greater attention to the need for new antibiotics, increased research, and the proper use of these drugs in all settings. Ultimately, they want to help ensure that fewer patients are afflicted and that families are spared from losing someone they love to antibiotic-resistant infections.
To learn more, watch Parents Remember Army Vet's Battle with Antibiotic Resistance, and listen to the podcast Antibiotic Resistance: When Drugs Don't Work Anymore.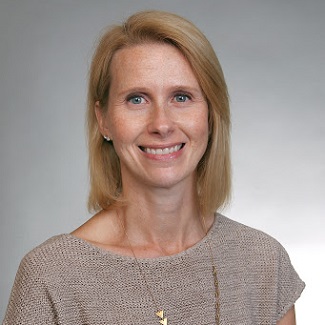 Shannon Ross (Vestavia Hills, Alabama)
Shannon Ross, M.D., M.S.P.H., is an associate professor of pediatrics and microbiology in the division of pediatric infectious diseases at the University of Alabama, Birmingham (UAB). She earned her medical degree from the University of Alabama and completed her pediatric residency and pediatric infectious diseases fellowship at UAB. During her fellowship training, she also earned a master of science in public health, in clinical research, at the UA School of Public Health. She has been a faculty member in UAB's department of pediatrics since 2006. Ross is an active clinician and researcher, with her lab work focusing on congenital infections. She is a fellow of the American Academy of Pediatrics, the Infectious Diseases Society of America, and the Pediatric Infectious Diseases Society, and is an elected member of the Society for Pediatric Research. Since 2015, she has been the medical co-director of the Children's of Alabama-Benjamin Russell Hospital's antimicrobial stewardship program and leads a team that works to implement guidelines and policies on appropriate antimicrobial use to improve patient care.
To learn more, watch "My Worst Fear": A Doctor Faces Antibiotic Resistance, and read One Doctor's Fight to Stop Superbugs and Save Lives.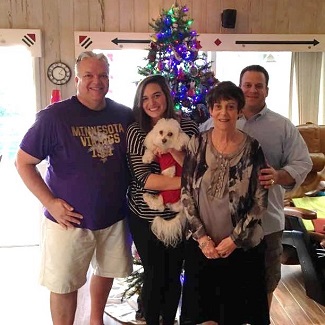 Joanna Sandager (District of Columbia)
In 2007, Joanna Sandager's family packed the car in Coral Springs, Florida, and drove her to Virginia to start her freshman year of college. But a few weeks after school started, an antibiotic-resistant staph infection put all that in jeopardy. Sandager contracted MRSA in a small cut in her leg. Back in Florida, her mother had recently seen a news broadcast about MRSA outbreaks across the country and urged her daughter to go to the emergency room. Thanks to her mom's quick thinking, Sandager was promptly admitted to the hospital and treated with vancomycin. The infection had spread so fast that for a few days doctors considered amputating her leg. Fortunately, her treatment was successful without amputation, but the rest of her first year away from her family was spent in and out of the hospital and student health center receiving intravenous antibiotics as the infection recurred.
Sandager's family feels lucky that the antibiotics available 10 years ago were successful in treating the infection, but they worry about the future. They are passionate about preserving the antibiotics we have and encouraging lawmakers to protect and expand funding to spur the development of new drugs to tackle the superbugs we will face in the next decade.
Sandager works in government relations.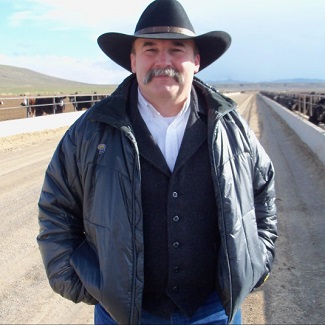 John Tarpoff (Edwardsville, Illinois)
John Tarpoff is vice president of fresh beef at Niman Ranch. His start in the beef business was influenced by his family. Both of his grandfathers were shepherds – one started a grocery store and the other raised calves and lambs. Eventually, the harvesting business turned into a family-run packing business. With this experience, and his degree in biology from the University of Missouri, Columbia, Tarpoff understands the importance of growing Niman's niche business with dedicated ranchers and farmers, and maintaining product excellence for consumers.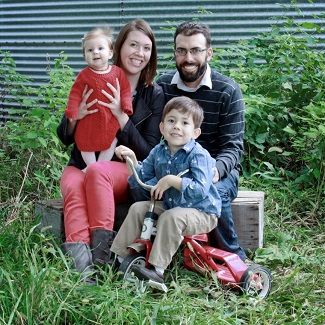 Ellen Walsh-Rosmann (Harlan, Iowa)
Ellen Walsh-Rosmann and her husband, Daniel, are farmers and the co-operators of Pin Oak Place, owners of Milk & Honey restaurant, and founders of the FarmTable Procurement and Delivery Food Hub in western Iowa. She also works at Rosmann Family Farms with her husband's family. Walsh-Rosmann raises certified organic beef and pork, oversees an egg-laying operation, and farms 700 acres of certified organic corn, soybeans, small grains, popcorn, alfalfa, and pasture. She also has two young children, Xavier and Geneva. She received a degree in public service and administration in agriculture and international agriculture from Iowa State University. She grew up on a dairy goat farm in the northeastern part of the state and is passionate about farming, rural America, local food, and helping people gain access to healthy food.