Diverse Group of American Leaders Urges Congress to Fix National Parks
Request for sufficient funding is signed by 1,800 organizations and local officials from every state
A broad cross-section of business, political, community, and advocacy leaders from every state is asking Congress to fund much-needed repairs and maintenance in our national parks. In an April 4 letter, over 1,800 signers—including more than 300 local officials and 500 chambers of commerce, visitors bureaus, and business associations—urge Congress to provide reliable funding to the National Park Service (NPS) so it can fix deteriorating infrastructure, including historic buildings; roads; water, sewer, and electrical systems; memorials; and trails.
The agency has a maintenance backlog approaching $12 billion and needs consistent, reliable funding to work through that daunting list of repairs. This is especially critical now, with park visitation increasing; NPS reported a record 331 million visits across its 417 sites in 2016.
That popularity gives a significant boost to gateway communities—in 2015, visitors spent $16.9 billion in cities and towns within 60 miles of park gates—but it also highlights the urgency of keeping pace with needed maintenance and repairs in NPS sites.
Now there is new hope for addressing those needs: On March 28, Senators Mark Warner (D-VA) and Rob Portman (R-OH) introduced the National Park Service Legacy Act (S. 751), which would provide predictable federal funding to the NPS each year to address high-priority maintenance projects.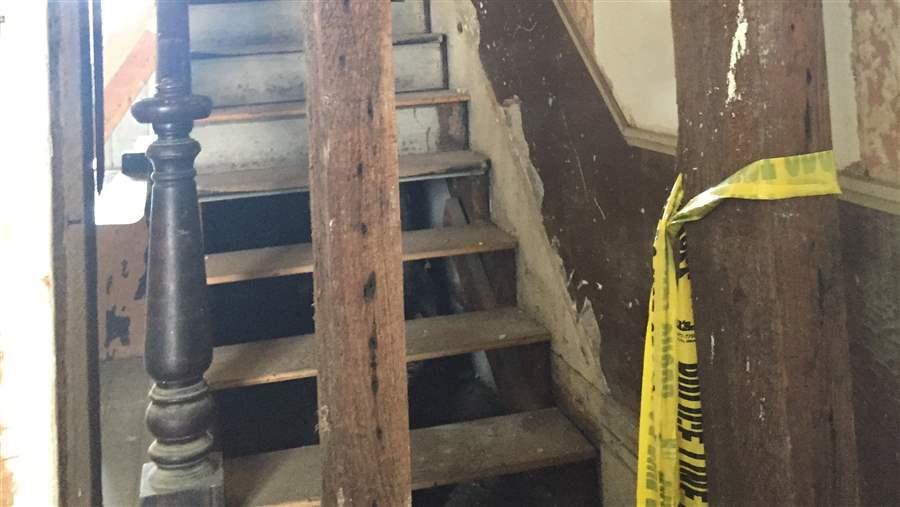 The Lockwood House at Harpers Ferry National Historical Park has more than $620,000 in overdue repair needs. The building served as a Union Army headquarters and hospital during the Civil War.
© The Pew Charitable Trusts
To find out whether your local and state leaders signed on to urge Congress to fix our parks, check the letter.
Marcia Argust directs The Pew Charitable Trusts' campaign to restore America's parks.