5 Reasons to Protect Wilderness
President Barack Obama recently proclaimed September to be National Wilderness Month, saying, "In our Nation's earliest days, a vast majority of North America was wilderness. … Today, protected wild spaces continue to serve as a backdrop for curious and adventurous Americans to seek the thrill and joy of connecting with the sacred spirit of our country's wilderness, offering a wide variety of activities including hiking, camping, and climbing. This month, as we cherish our vast and vibrant natural heritage, we resolve to preserve its splendors for all who will follow in our footsteps."
The Wilderness Act, which turned 52 on Sept. 3, came about through the bipartisan efforts of Senator Hubert Humphrey (D-MN) and Representative John Saylor (R-PA), and it remains the tool that bestows the highest form of protection—official wilderness—on public land.
1. Clean drinking water.
© Bill and Laura Hodge
Falls and rushing water accentuate the upper Bald River in Tennessee's Cherokee National Forest.
Undisturbed ecosystems in wilderness areas produce clean water for thousands of communities. According to the U.S. Forest Service, national forests and grasslands, including wilderness, are the nation's most important water source, providing drinking water to some 60 million Americans.
2. Outdoor recreation.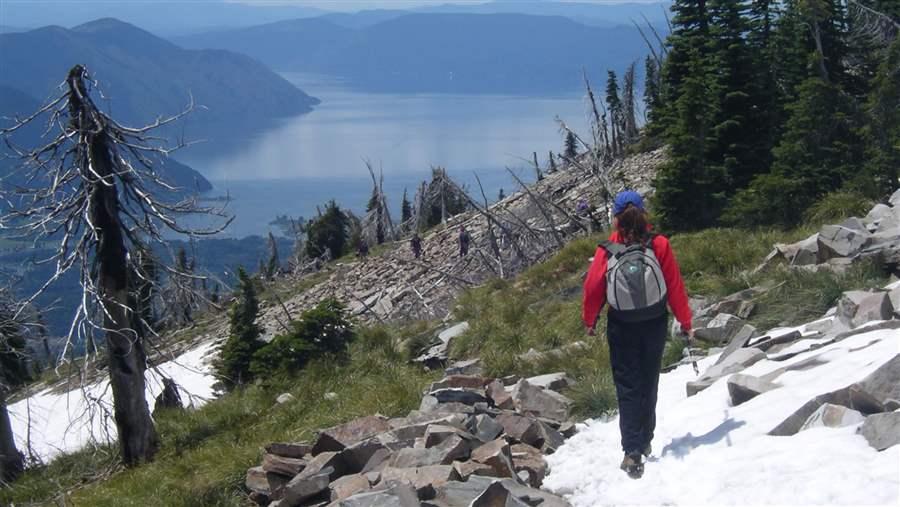 © Phil Hough
A view of Lake Pend Oreille greets a hiker descending Idaho's Scotchman Peak.
From the clear rushing rivers of Washington's Wild Olympics to the beautiful mountains and lakes of Tennessee's Cherokee National Forest, the nation's wild lands offer some of the best places to enjoy fishing, hiking, camping, climbing, and paddling. These quiet areas also provide us opportunities for peace and solitude—a refuge from our busy lives.
3. Economic engines.
© Barbara I. Bond
A fisherman in Port Orford, Oregon. Outdoor recreation such as fishing and rafting generates $646 billion annually in consumer spending and supports 6.1 million U.S. jobs.
Safeguarded landscapes boost the bottom line for local economies, attracting visitors and adding to local residents' quality of life. Across the West, for example, counties with permanently protected public land report higher per capita income and above-average job growth.
4. Wildlife habitat.
© Bob Wick
A bull moose in Alaska's Steese National Conservation Area, is a treat for wildlife watchers.
Undeveloped public lands are a haven for animals, fish, and birds of all types, providing them with safe places to live, raise offspring, rest, and feed during migratory flights, as well as a way to traverse from one area to another along migration corridors.
5. Just 5 percent of U.S. land is protected as wilderness.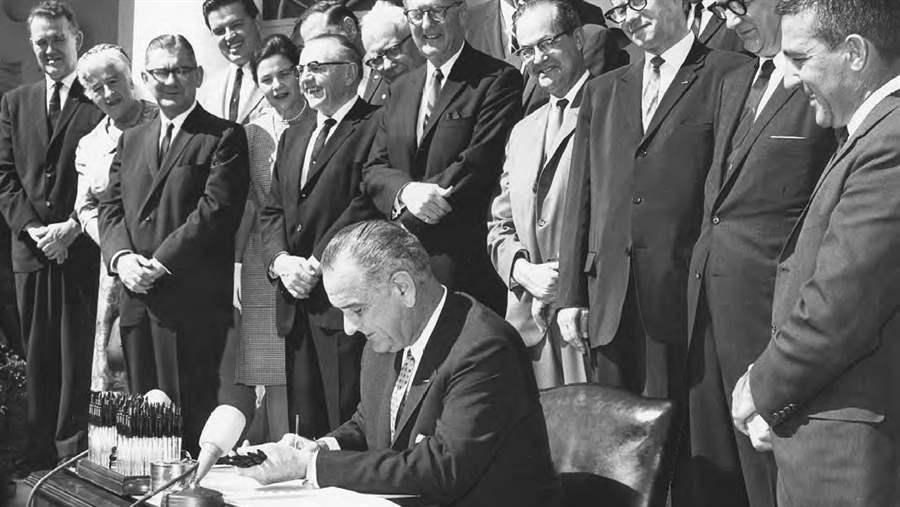 © Abbie Rowe
When President Lyndon Johnson signed the Wilderness Act into law in 1964, it immediately applied the gold standard of wilderness protection to 9 million acres.
Although the National Wilderness Preservation System has grown to 109 million acres, that's just 5 percent of the U.S. landmass, and half of this acreage is in one state, Alaska. We continue to lose more than 6,000 acres of open space a day to development. More can be done to ensure a natural legacy for future generations.