Medical Device Identifiers Can Help Medicare Improve Patient Safety, Health Care
But claims forms must be changed to capture important data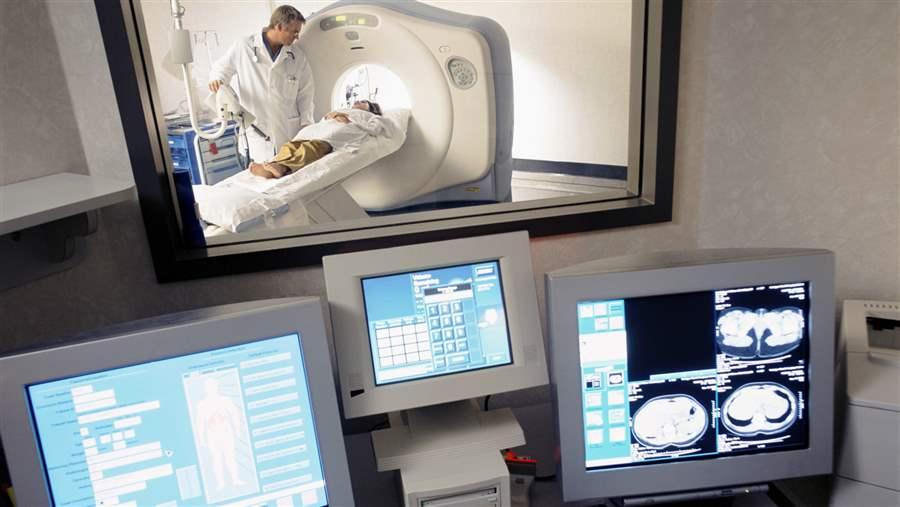 © Echo via Cultura RF/Getty Images
Finding problematic devices more quickly would save lives, spare patients unnecessary pain and suffering, and help doctors and hospitals control costs.
Efforts to make sure unique identifying codes for medical devices are recorded in Medicare claim forms are gaining momentum. That's great news for the tens of millions of American seniors who rely on artificial joints, cardiac stents, and other implanted medical devices, as well as for their doctors and the nation's health care system.
The Centers for Medicare & Medicaid Services (CMS) and the Food and Drug Administration (FDA) have joined forces to push to include the codes—known as unique device identifiers (UDIs)— in Medicare claims. The two federal agencies unite with a chorus of supportive private and nonprofit organizations—from hospital systems to patient advocacy groups and clinical societies—who want to see UDIs included in insurance claims forms and patient records across the nation's health care system.
This move would produce enormous benefits, first and foremost for patient safety. Recording UDIs in claims would make it possible to swiftly detect device difficulties and recall products. Finding these problematic devices more quickly would save lives, spare patients unnecessary pain and suffering, and help doctors and hospitals control costs.
The massive databases generated by Medicare claims forms would also yield a treasure trove of information analysts could mine to improve medical devices and health care overall. Researchers could compare and contrast which devices work best for which patients, examining safety and effectiveness to inform medical decisions. They could map trends and analyze patient outcomes to enhance device performance.
Although claims data are not perfect, they provide information about large numbers of patients across various care settings over months or years—evidence that is otherwise not available. For example, Congress required FDA in 2007 to create Sentinel, a program to use insurance claims data from more than 100 million patients to detect safety problems with drugs. That large database allowed the agency to detect a correlation between a vaccine and an intestinal disorder in infants who had received it.
Despite the fact that experts in the government have called for this change, Medicare can't enact it alone. ASC X12, a private nonprofit organization that manages the claims form used by both Medicare and private health plans, must change the form to include UDIs. Unless this occurs, Medicare and FDA won't have the data they need to improve safety and care quality for seniors. That's the robust system Congress envisioned almost 10 years ago when it first mandated unique identifiers on all medical devices used in the United States.
Now we need Congress to act again to bring UDIs over the finish line. Adding them to claims data will help realize their full potential to save lives, foster innovation, and promote high-quality, cost-effective health care. Pew applauds CMS and FDA for their work with bipartisan champions in the U.S. Senate and House to implement these much-needed changes. They can't come soon enough.
Josh Rising, M.D., is Pew's director of health care programs, overseeing the medical device initiative and the improving end-of-life care project.