5 Reasons to Protect Arizona's Greater Grand Canyon
The proposed Greater Grand Canyon Heritage National Monument, composed of public lands that surround its famous namesake, is filled with rugged cliffs, pine forests, deep canyons, and grasslands. While this area protects clean drinking water for this parched region, and provides it to millions of people living downstream, the land also supports countless opportunities for outdoor recreation.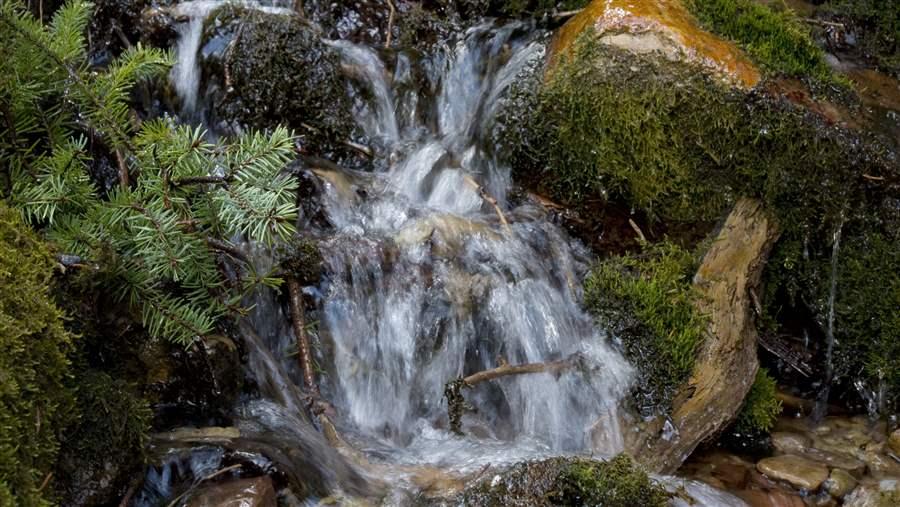 © Kristen M. Caldon
The Colorado River and its underground springs supply clean water that millions of people downstream rely on—but pollution from some mining and clear-cutting activities threatens this source.
1) Protect clean water
World-renowned for its whitewater, the Colorado River and the health of its downstream water supplies to local communities may be threatened by uranium mining and old-growth logging. Permanent protections would safeguard the quality of life for communities in northern Arizona and downstream, while preserving the area's natural heritage.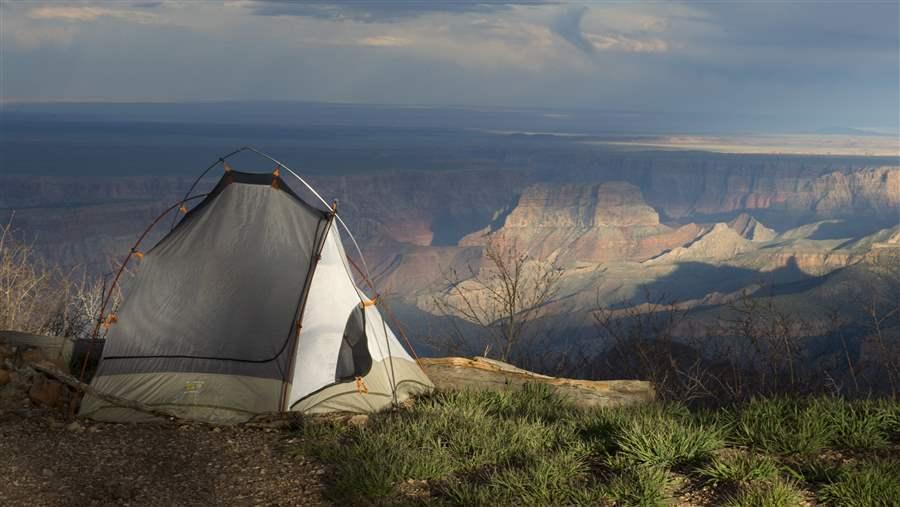 © Kristen M. Caldon
Campers who flock to the area experience sweeping vistas. In a regional economy increasingly reliant on income from recreation and tourism, recognition as a national monument could provide a revenue boost to local communities.
2) Promote outdoor recreation—an economic engine
The Grand Canyon watershed's towering cliffs, deeply incised canyons, and clear-flowing springs draw outdoor recreationists from around the world. Activities such as hiking, bicycling, and camping in places like the proposed Greater Grand Canyon Heritage National Monument generate $3.3 billion in wages and salaries and $787 million in state and local revenue for Arizona, while creating 104,000 direct jobs.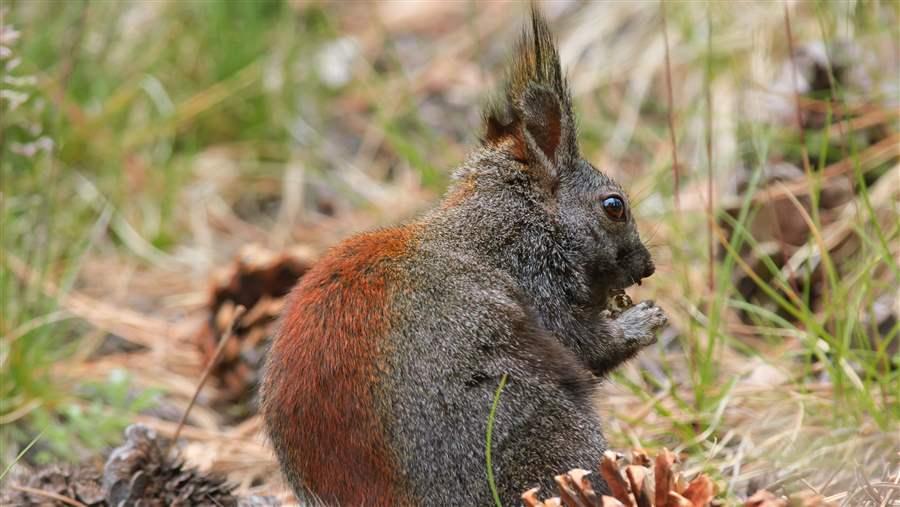 © Steven Love
The native Kaibab squirrel is found nowhere else in the world.
3) Preserve critical wildlife habitat and species
The watershed features large ponderosa pine forests, aspen stands, and grassland meadows nestled in a southwest desert landscape, along with many animals. The Kaibab National Forest is home to an internationally renowned mule deer herd that is popular with hunters and wildlife enthusiasts alike. The herd seasonally migrates along a largely unprotected wildlife corridor through the watershed to the high plateaus of Utah.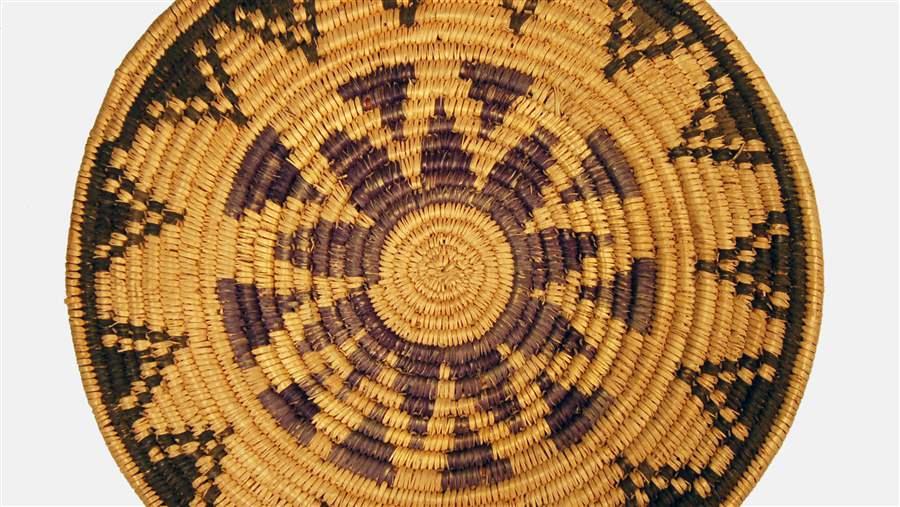 © National Park Service
Native American artifacts have been found in the region. Although the Grand Canyon was designated the 15th U.S. national park in 1918, the need for safeguarding the larger watershed was overlooked.
4) Secure exceptional archaeological sites
The lands of the Grand Canyon watershed hold more than 3,000 documented ancient Native American archaeological sites, some dating back over 12,000 years. The proposed monument would protect dwellings, temporary camps, granaries and caches, and rock art from the Clovis, Basketmaker, and Puebloan peoples.
© Kristen M. Caldon
The greater Grand Canyon region—including its waters, landscapes, sacred and cultural treasures, and countless opportunities for outdoor recreation and spiritual renewal—sits just 6 miles from uranium mines.
5) Serve future generations
Arizona is blessed with one of the great natural wonders of the world, the Grand Canyon. A national monument designation for its watershed would ensure the protection of this magnificent place for future generations while securing its natural beauty, recreational opportunities, and economic potential. Protection would also preserve archaeological sites, prevent new mining, and conserve rare old-growth forests, while respecting the area's existing uses.