President Obama Signs Bipartisan Bill to Combat Opioid Epidemic
Legislation outlines national approach to prevention and treatment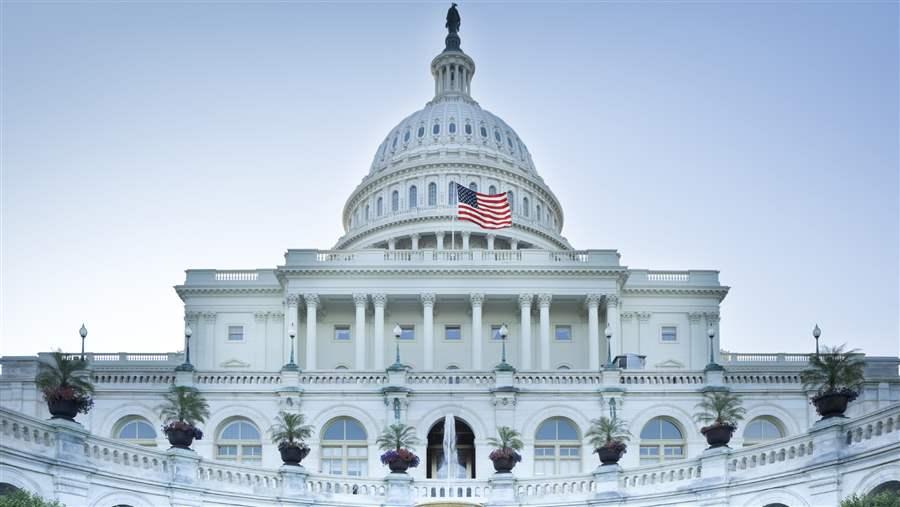 © iStock
On July 22, President Barack Obama signed into law the Comprehensive Addiction and Recovery Act, legislation that is the first of its kind to offer a multifaceted federal response to the prescription opioid and heroin epidemic ravaging communities across the United States. With nearly 30,000 people dying each year from opioid overdoses, this bill has the potential to save thousands of lives by expanding efforts to prevent misuse and ensuring that people who struggle with opioid use disorders have greater access to effective treatment.
Containing three areas of focus that are particularly critical to preventing and treating opioid use disorders, this legislation will:
Allow Medicare prescription drug plan sponsors to implement safe prescribing and dispensing programs for beneficiaries at risk for opioid misuse. In 2011, more than 1.7 million Medicare beneficiaries received an opioid dose that put them at increased risk of overdose; nearly a quarter of a million of them received these high doses for 90 or more consecutive days. The legislation would allow plan sponsors to enroll beneficiaries in patient review and restriction programs, which assign individuals at risk for opioid use disorders to designated prescribers and pharmacies for their controlled substance needs. These programs—already used by private health plans and Medicaid—can improve care coordination and allow patients to get needed pain relief while not exposing them to dangerous amounts or combinations of medication.
Reauthorize grant programs to help states implement and improve prescription drug monitoring programs. Increasingly, states are using evidence-based tools such as prescription drug monitoring programs (PDMPs) to better inform opioid-prescribing decisions. These electronic databases track the dispensing of certain controlled substances, including opioids, and can help prescribers and pharmacists identify patients at risk of abuse before an opioid use disorder takes hold. PDMPs are a critical tool in the fight against opioid misuse, but states need funding to maintain and enhance their systems. This legislation will authorize funding for the next five years to eligible states to improve these systems and increase prescriber use.
Expand access to evidence-based therapies for substance use disorders, including medication-assisted treatment. Current access to effective treatment is woefully inadequate. In 2014, only about 10 percent of individuals with substance use disorders received any intervention. The legislation authorizes a host of state grant programs to expand treatment access. It also permits eligible nurse practitioners and physician assistants—often the only health care providers available in rural and underserved areas—to prescribe buprenorphine, a drug used to manage withdrawal symptoms in conjunction with behavioral therapies.
For too long, opioid use disorders have been treated as moral failings. The Comprehensive Addiction and Recovery Act recognizes that this epidemic is a public health crisis. Individuals struggling with opioid use disorders are dealing with complex brain diseases that must be treated like any other chronic condition. This legislation has the power to change the national conversation about opioid misuse and help ensure that people and families get the treatment and support they greatly need. By tackling this issue, Congress and President Obama will help stop the troubling trend of overdose deaths.
Cynthia Reilly directs The Pew Charitable Trusts' prescription drug abuse project.