Congress Can Help Communities Better Prepare for Floods
National Flood Insurance Program needs reforms to protect policyholders and taxpayers as risks rise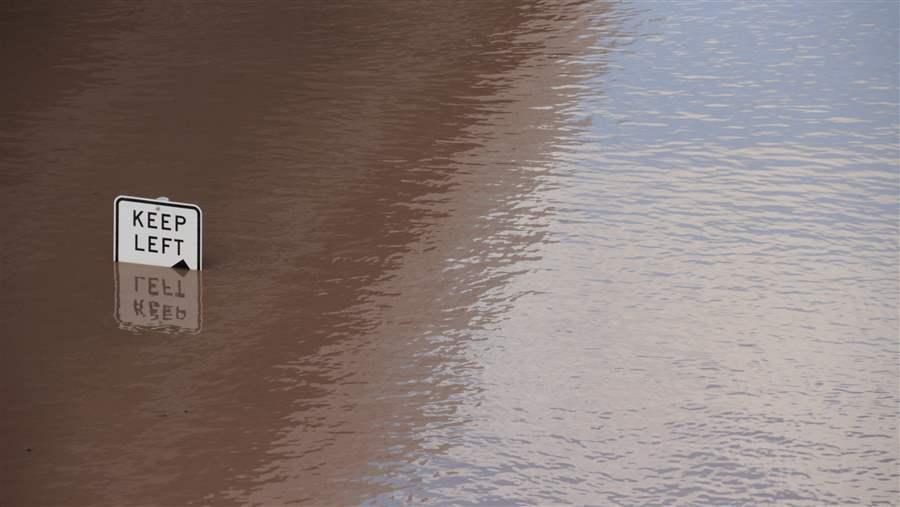 © iStockphoto
Nearly 50 years ago, Congress established the National Flood Insurance Program (NFIP) to fill the void left by private insurance companies that did not cover flood risks. The federally backed insurance alternative was intended to shrink the costs of disaster aid and encourage communities to adopt and enforce strong flood plain management rules. But federal flood disaster claims by homeowners and businesses have continued to climb as development and populations in flood-prone areas have increased and extreme weather events have become more frequent. Flooding is now the nation's fastest-growing and costliest natural disaster, affecting all 50 states over the past five years.
As a result, the NFIP, which is administered by the Federal Emergency Management Agency (FEMA), is in considerable debt. The Government Accountability Office has classified the program as "high-risk" since 2006, citing its importance to communities nationwide, its $24 billion debt, and its increasing exposure to future risk. Congress should consider these issues and take step to address them when the program comes up for reauthorization in 2017.
NFIP differs from private insurance and is underused
To function effectively, private insurance must ensure that premiums are sufficient to cover losses, but the NFIP's mandate and operational circumstances differ in several respects from the for-profit model. One of the program's stated objectives is to reduce the economic and social costs of disasters by making insurance affordable enough for private property owners to participate, including through substantial subsidies. The program also is limited in how much it can raise rates each year, even in years in which extreme events occur. Further, policy rates must conform to congressional parameters and are informed by FEMA flood maps that reflect flood and storm histories but do not account for future risks. In addition, the NFIP cannot deny coverage to home or business owners who suffer multiple losses, even those whose cumulative claims exceed the value of their properties.
Despite low premiums, the program is in many respects undersubscribed because people commonly underestimate their risk. In some areas, a property is more likely to be damaged by flood than by fire, for which virtually all U.S. property owners have coverage. Others simply do not buy flood insurance. Many of the home and business owners who do purchase NFIP policies face significant risk, so the program is responsible for a large portfolio of vulnerable properties without the benefit of premiums from enough low-risk policyholders to offset costs.
Nearly $24 billion in debt
The NFIP is in an unsustainable financial condition. When Congress last reauthorized the program in 2012, it allowed FEMA to consider reinsurance options and to collect fees from policyholders to build a reserve fund: $25 for primary residences and $250 for nonprimary and multifamily residences and nonresidential properties. Despite these policy changes, however, FEMA reported in July 2014 that it would probably be unable to repay the program's $24 billion debt within 10 years, given subsidized rates and costs that exceed premiums. Currently, when the NFIP's premiums are not sufficient to pay for claims, the program turns to the U.S. Treasury. Although Congress limits how much the program may borrow—the initial maximum was $1 billion in 1968—that ceiling has crept up over the past four decades and is now more than $30 billion.
Time for an overhaul
The NFIP is due for reauthorization in fall 2017, giving Congress a critical opportunity to make further policy changes to the program. To effectively address the growing cost of flooding nationwide, reforms must better reflect actual risk, ensure that the program has sufficient financial reserves to respond to catastrophic events, and encourage communities and homeowners to prepare for floods and take steps to mitigate their impacts. To continue to effectively serve policyholders and communities while limiting costs and risks to taxpayers and the economy, the NFIP must be reformed.
Phyllis Cuttino directs Pew's flood-prepared communities project.