Army Corps of Engineers Releases Living Shoreline Permit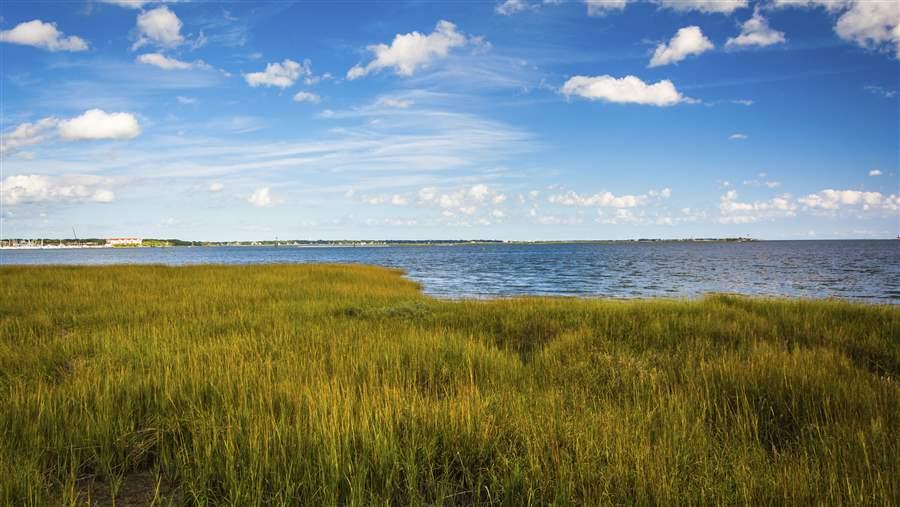 © iStock
On June 1, the U.S. Army Corps of Engineers recommended a new general permit for natural shoreline defenses—Proposed Nationwide Permit B. Living Shorelines—which use natural materials such as plants, sand, and rocks to reduce erosion.
Fourteen percent of the U.S. coastline is armored with hard infrastructure, such as bulkheads and seawalls, which often leads to erosion and loss of wetlands and habitat, but the Corps' current permit program does not include most living shoreline activities. As a result, those projects face a rigorous and lengthy review.
The Pew Charitable Trusts supports establishing a new nationwide general permit for living shorelines. The proposal would encourage more natural protection and level the playing field for living shoreline projects with other bank stabilization methods.
The Pew Charitable Trusts is reviewing the proposal and will provide substantive feedback through the 60-day public comment period. The proposal for the living shorelines general permit was published in the Federal Register on Wednesday, June 1. The Corps is expected to finalize the permits for the next five years before March 18, 2017. General permits can be issued for a period of no more than five years.