Birch Trees Provide a Sweet Sustainable Business in Canada's Boreal Forest
A retired Mountie taps into the syrup industry with a family-friendly touch
ROCKY LAKE, Manitoba—Al McLauchlan slides a piece of crisp-fried walleye onto a paper plate, then pours a generous serving of dark, thick syrup across the still-sizzling fillet.
He grins and hands the meal to a hungry guest, urging the visitor to dig in.
"How do you like it?" McLauchlan asks. The answer comes back as an enthusiastic nod of approval.
It is early evening, and McLauchlan is hosting a fish fry on a table-flat slab of the Canadian Shield on the shoreline of Rocky Lake, near the province of Manitoba's western border in Canada's boreal forest.
There is no wind to distract from the soothing soundtrack of a northern Canadian summer: the sharp snap of flames from a campfire, the crackle of butter in a cast-iron pan, and the gentle slap of waves landing on the beach.
This idyllic outdoor retreat is not McLauchlan's vacation home, however. It's his "office," and behind him is his production facility: a three-acre stand of 1,500 mature birch trees growing on a secluded point that is five miles by boat from the nearest community.
Last year, the trees produced more than 500 liters of birch syrup for McLauchlan and his wife, Johanna, who are co-owners of Rocky Lake Birchworks, an eco-friendly business that specializes in natural products harvested from the boreal forest.
In addition to syrup, which is the company's mainstay, McLauchlan picks chaga, a medicinal mushroom that grows on aging birch trees, and wild mint, using both to produce a line of specialty teas.
"Our company is definitely very sustainable, and we have a great respect for the environment that provides us with our livelihood. We're very, very protective of the trees," McLauchlan says. "Without the land, we have nothing. … If the trees are gone, then our livelihood is gone."
The McLauchlans started their syrup business about a decade ago, a few years after Al hung up his Stetson and turned in his red serge following a 26-year career with the Royal Canadian Mounted Police.
He has also served a term as mayor of the small town of The Pas, the hub of a regional economy that is heavily dependent on traditional extractive industries such as forestry and mining.
But having grown up in the maple-syrup-producing region of Ontario, McLauchlan was always intrigued about the potential to tap into Manitoba's abundant birch trees to create his own syrup. An experiment that began with 15 trees and a first-season yield of a half-cup has blossomed into one of the largest birch syrup companies in the country.
"It is a bit of a rare business. We have about 10 producers across Canada," he says.
Producing syrup is an elaborate and labor-intensive operation. The birch trees are tapped each spring and linked through the forest by a maze of blue plastic vacuum tubes that deliver sap to a processing facility.
"Canada's boreal forest includes deciduous and coniferous trees. Birch, poplar, and aspen are common deciduous species in the western Canadian boreal region."
It takes about 40 liters of maple sap to make one liter of syrup, but McLauchlan must boil down about 120 liters of birch sap to produce an equivalent amount. The end product is darker than maple syrup and is used on pancakes and fried fish, as a glaze for meats, or as a substitute for vanilla extract in baking.
There is "a molasses taste to the syrup. Some people say it's got a bit of an orange taste, a citrus taste. Other people have said it has a spice taste to it," he says.
McLauchlan considers Rocky Lake Birchworks to be an example of how a business specializing in natural, nontimber products can be viable in Canada's boreal, which covers 1.2 billion intact acres and is the largest forest ecosystem on the planet.
"We believe there's the potential for economic growth alongside conservation as a way of sustaining the small communities we have in the north," he says.
"We're always interested in seeing what the boreal can produce for us. There's a number of medicinals and foodstuffs that can be produced from the forest without harming the forest."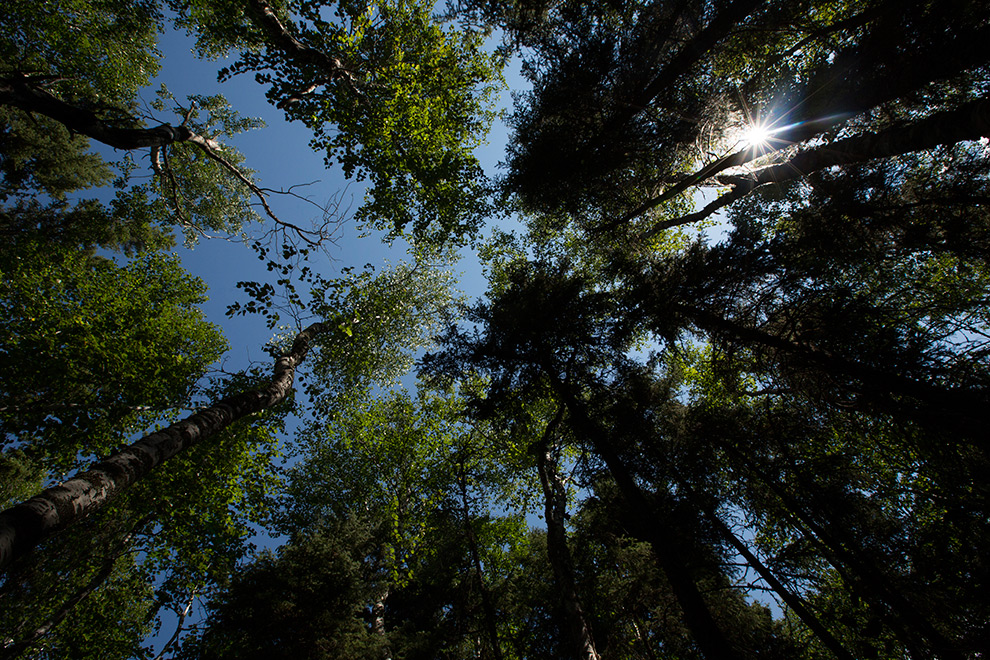 We're always interested in seeing what the boreal can produce for us. There's a number of medicinals and foodstuffs that can be produced from the forest without harming the forest.

Al McLauchan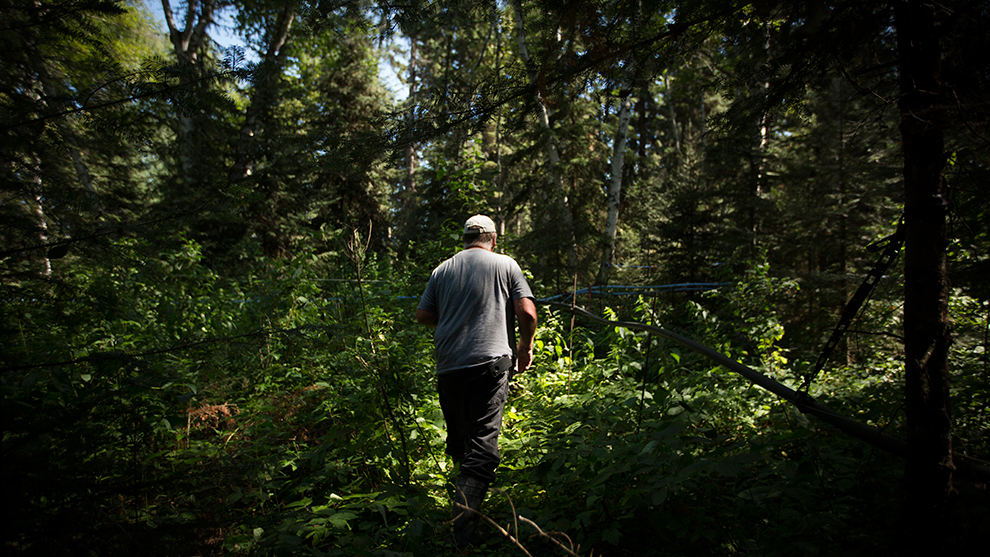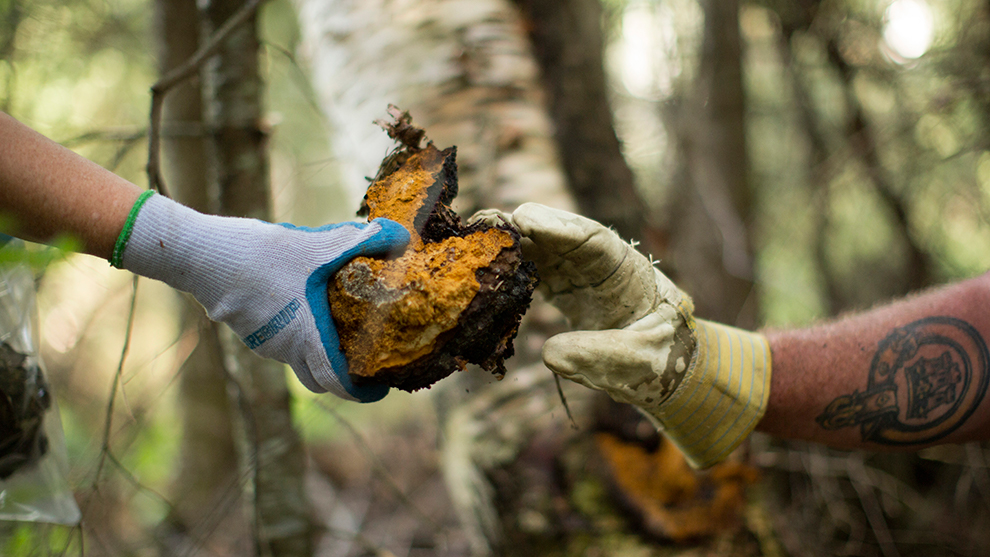 Far from being part-time hobby business owners, the McLauchlans have immersed themselves in an outdoors lifestyle—one that requires them to spend weeks at a time in the bush during the height of production in late April and early May.
It's a time when the ice is just beginning to melt off Rocky Lake, and when thousands of migratory boreal birds are streaming north after spending their winters in southern climates. The couple are often joined during the busiest part of the birch syrup season by their two sons. Pete brings in fuel oil and food supplies and helps clean sap lines and tap trees for production, while Andy does metal fabricating for the business, making stainless steel pans and equipment.
Summer days are spent clearing deadfall and checking vacuum lines that can be damaged by moose, squirrels, or curious black bears. The McLauchlans spend hard-earned leisure time fishing off the shore for walleye, northern pike, and tullibee or foraging for flag root, another plant that grows in marshy areas and is a traditional treatment for the common cold.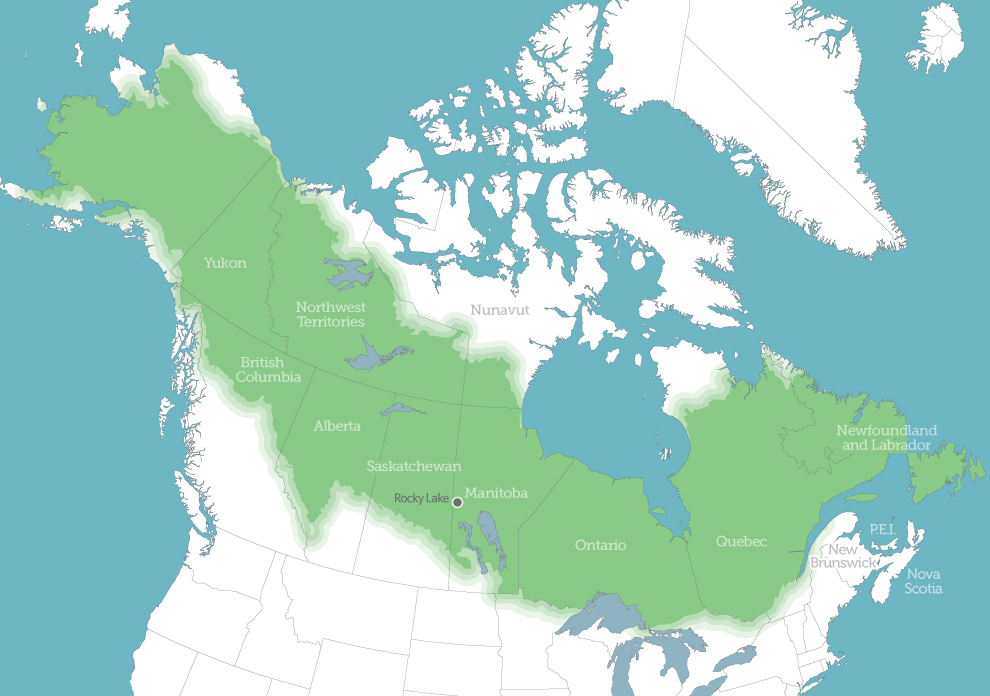 © 2015 The Pew Charitable Trusts
Canada's Boreal Forest
Rocky Lake sits in the heart of Manitoba's 140-million acre boreal forest region.
"This is a family-operated business, and that's huge for us. I mean, we can come out here as a family, we can produce as a family, we can spend time together as a family," he says.
"We're very proud of what the boreal has given us. We get to enjoy the fresh air. We sleep unbelievably. You're working all day, but then it's so quiet, so you sleep the sleep of the dead. … It's probably one of the most important times for us to be out here and just rejuvenate our whole souls, rejuvenate our whole body."
McLauchlan describes himself as a "sustainable environmentalist," and he and Johanna run the business accordingly. All-terrain vehicles needed for production are allowed only on established trails to avoid damaging the shallow roots of the birch trees. The trees are tapped for roughly 1 percent of their sap and can produce for 40 to 100 years.
You get to know the trees. They each have their own personality, or we think they do anyhow.

Al McLauchlan
McLauchlan leases his three-acre forest parcel from Manitoba's provincial government. The property is protected from logging because of its proximity to Rocky Lake. The McLauchlans take their stewardship of the land seriously. For example, they won't cut down a healthy tree to harvest chaga. Instead, the mushroom is cut almost exclusively from trees that are damaged by weather or near the end of their natural life spans.
After spending so much time in the bush over the years, "you get to know the trees," says McLauchlan. He can navigate the forest by looking for his favorites, such as the small birch that produces more sap than trees twice its size, or the one that was split down the middle by lightning, or another that is home to a family of pileated woodpeckers.
"They each have their own personality, or we think they do anyhow," he says.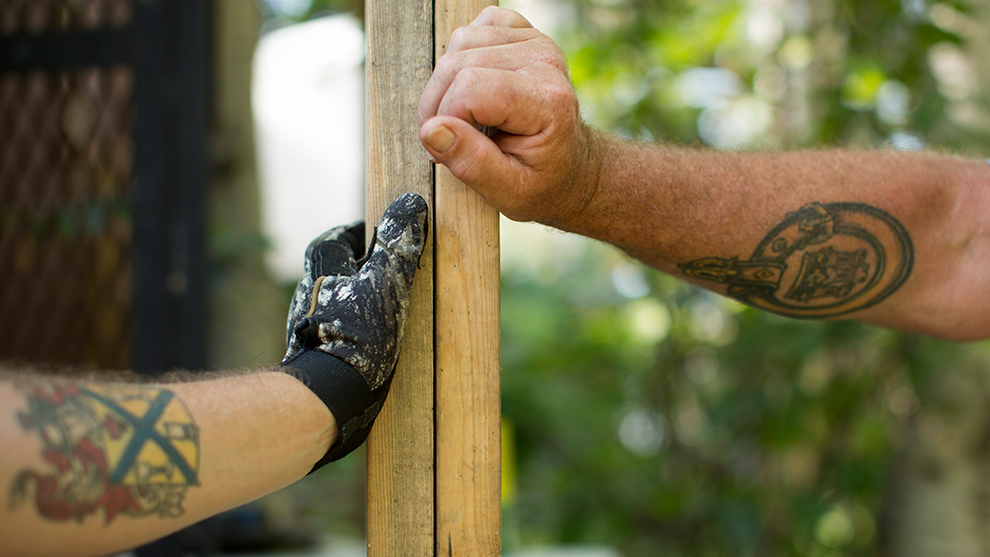 Because his livelihood depends on a healthy boreal forest, McLauchlan says he understands acutely the importance of finding a balance between conservation and economic development.
"There has to be that interaction between people and the environment. There has to be a way for us to coexist, and I think that we've kind of found it."
There has to be that interaction between people and the environment. There has to be a way for us to coexist, and I think that we've kind of found it.

Al McLauchlan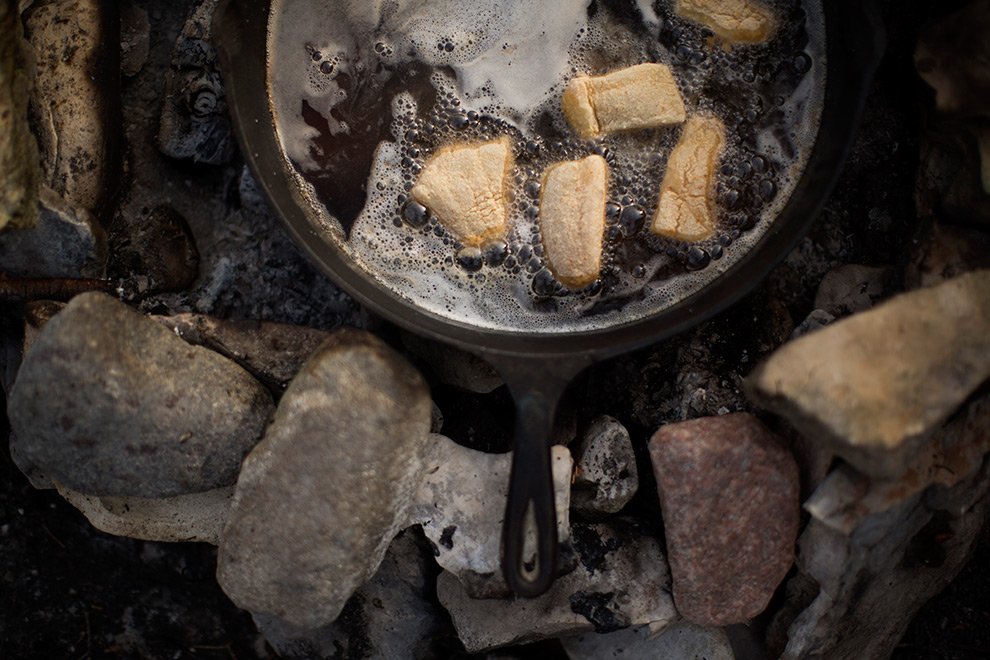 Photos by The Pew Charitable Trusts.
Fast Facts
30 miles Rocky Lake is about 30 miles north of The Pas, a regional economic hub in the Canadian province of Manitoba. The lake is located at the northern edge of the boreal plains ecozone.

1 Gallon The sap from birch syrup is not as sweet as sap from maple trees and requires a longer evaporation time. It takes roughly three times as much birch sap as maple sap to make a gallon of syrup.
People of the Boreal Profiles