National Parks: A Legacy to Preserve for Future Generations
Kids to Parks Day encourages exploration, highlights maintenance problems for public lands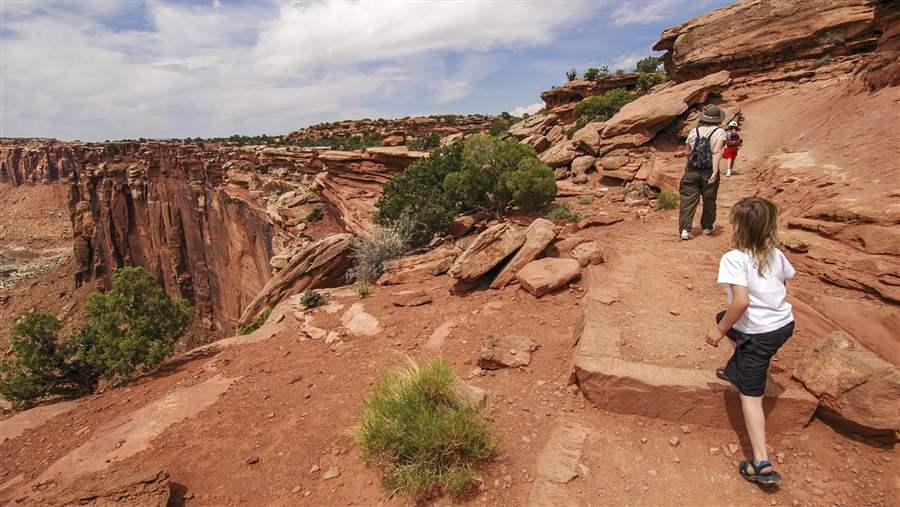 Sam Camp
National parks provide excellent outdoor adventures for kids.
May 21 is Kids to Parks Day, and families across the U.S. will participate in various kid-friendly activities and events organized by the National Park Trust. This annual celebration encourages children to learn about public lands, such as national parks. As the National Park Service (NPS) celebrates its centennial this year, now is the perfect time for Congress to ensure that these sites are maintained for the next 100 years so that our nation's children can continue to have opportunities for education and enjoyment.
Visiting these iconic sites and experiencing their history in a personal way create family memories that last a lifetime, but urgent action is needed to make sure the benefits of these majestic treasures are available for today's children and for future generations. Federal funding for construction and maintenance in our National Park System declined 33 percent between 2006 and 2015, forcing NPS to forgo critical repairs. NPS estimates that park sites need almost $12 billion worth of deferred maintenance—for rotting historic buildings, eroding trails and roads, and outdated electrical and water systems, among other issues—which negatively affects parks' hundreds of millions of annual visitors, including kids eager to enjoy the great outdoors.
Parks allow children to get out from behind their school desks and electronic devices to experience nature and history in living color. In fact, the Every Kid in a Park program gives fourth-graders free access to national park sites around the country. Deferred maintenance can compromise this important outlet and learning opportunity for these children and other visitors.
In addition, national park sites bring jobs and income to communities. NPS reports that in 2015, park visitors injected $32 billion into the economy while supporting 295,000 jobs. Spending in nearby communities alone topped $16.9 billion.
Two bills making their way through Congress may offer some relief for the parks: The National Park Service Centennial Act would provide a permanent funding source for critical park needs, and Senate energy legislation would authorize $150 million for deferred maintenance. But lawmakers need to do more to help fix our parks by providing guaranteed annual funding to repair roads, bridges, trails, leaking water and sewer pipes, aging electrical systems, and historic buildings. The public should also support more opportunities for public-private partnerships to invest in our National Park System.
Kids to Parks Day is a great reminder that NPS protects and preserves some of America's greatest places. This guarantees that our children, whether they live in urban, suburban, or rural settings, will experience the nation's natural wonders and historic sites. The time has come to restore our parks so that they can continue to serve our kids.
Marcia Argust directs The Pew Charitable Trusts' efforts to restore America's parks.