Medicare Still Lacks Crucial Medical Device ID Data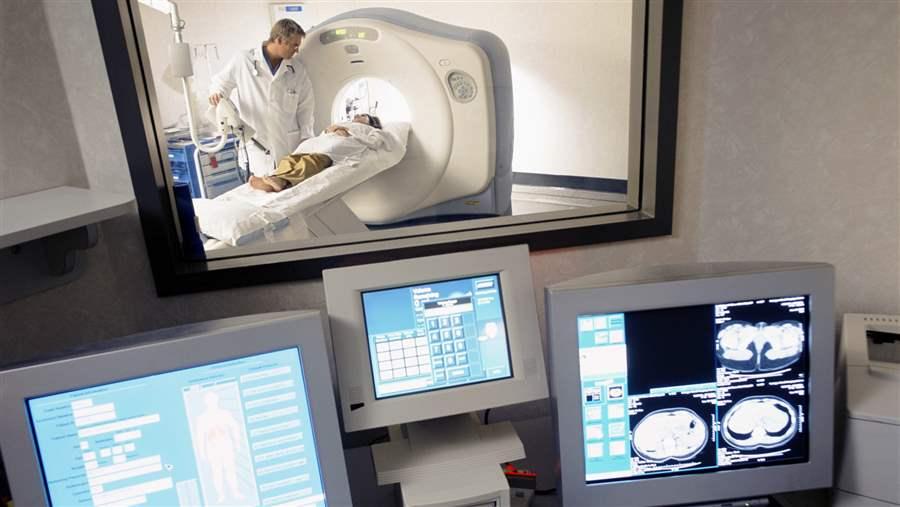 © Cultura RF via Getty Images
Claims data offers a bird's-eye view of the patient experience.
Under federal policies proposed in January, researchers, medical product innovators, and clinicians will gain unprecedented access to Medicare data that the Obama administration says will facilitate "smarter and more informed" health care decisions. The new rules aim to increase the use of insurance claims data by allowing approved organizations to share claims-based analyses with other groups working to improve care.
Unfortunately, one thing is missing from this trove of information: identification of specific medical devices used in patient care. This shortcoming affects tens of millions of Americans who rely on artificial joints, cardiac stents, or other implanted medical devices. It means that regulators and researchers cannot identify the products used in the most common Medicare hospital procedure—hip and knee replacement surgeries, which account for approximately $7 billion in spending for more than 400,000 beneficiaries per year—because claims currently do not record which device is used.
If claims databases contained device-identifying information, researchers could use it in a number of ways. They could compare and contrast which devices work for which patients, analyzing safety and effectiveness to inform medical decisions. They could see whether problematic outcomes were associated with a specific device—something that's already possible for drugs.
Claims data, though not perfect, contain information not available elsewhere about large numbers of patients across different care settings over months or years. Better yet, the data is submitted to Medicare and other health plans in a standardized way, which makes it easy to aggregate. This bird's-eye view of the patient experience allows for analyses that would not be possible with data from sources such as electronic health records that are formatted differently from hospital to hospital.
The time is right to facilitate this kind of device analysis. Medicare claims should contain the product's unique device identifier, which would provide information on the specific implant used. Taking this single step would expand the uses and benefits of claims information for patients, providers, and payers in the increasingly data-driven American health care system.
Dr. Josh Rising is Pew's director of health care programs, overseeing the medical device initiative and the improving end-of-life care project.