Dental Health Challenges Persist in Kentucky, New Report Says
Despite progress, vulnerable populations still seriously underserved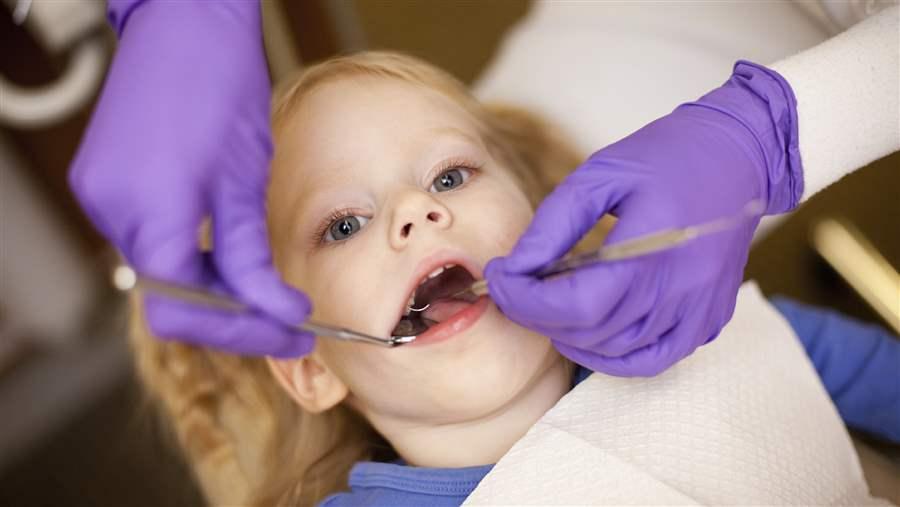 © iStockphoto
Statewide initiatives have improved the dental health of some Kentuckians, but new research shows that disparities persist.
Poor dental health continues to be a problem throughout Kentucky, but the situation is particularly severe for low-income residents, people living in rural areas, the elderly, pregnant women, and people with special needs, according to a report released on Feb. 24 2016 by the Center for Health Workforce Studies at the University at Albany. Despite more than a decade of initiatives, the research found that disparities persist, in part because these vulnerable populations often have difficulty finding a dentist.
The report notes that many newly insured Kentuckians are now eligible for dental care but that providers, especially those in rural areas, are straining to meet the demand. Compared with the rest of the nation, fewer federally qualified health centers (FQHCs) in Kentucky offer dental services: 77 percent versus 52 percent, respectively. Making matters worse, the number of private practice dentists is decreasing in many rural areas, and a disproportionate number of dentists approaching retirement age are located in already underserved areas of the state.
Margaret Langelier, project director for the Center for Health Workforce Studies, presented the findings to the Kentucky Senate and House Health and Welfare committees in late February. She emphasized that high rates of dental disease and a lack of access to care exist throughout the state but are pervasive in rural areas and among those with low incomes or education levels. For example, fewer than half of children insured through Medicaid received dental care in 2014, while 53 percent of adults with less than a high school education did not see a dentist in the previous year.
To bolster provider capacity, the report recommends exploring innovative service delivery programs and changing roles for the dental health workforce. Strategies mined from dozens of stakeholders include expanding the number of hygienists able to work in public settings such as schools.
The research was funded in part by Pew and guided by an advisory group of dentists, hygienists, universities, advocates, and health providers in Kentucky. In addition to the technical report, the Center for Health Workforce Studies released a summary of interviews with state oral health stakeholders.
Jane Koppelman is research director for children's dental policy at The Pew Charitable Trusts, and Andrew Peters oversees state campaigns on dental sealant policies at Pew.