North Carolina Poll Reveals Strong Support for Healthy School Food Policies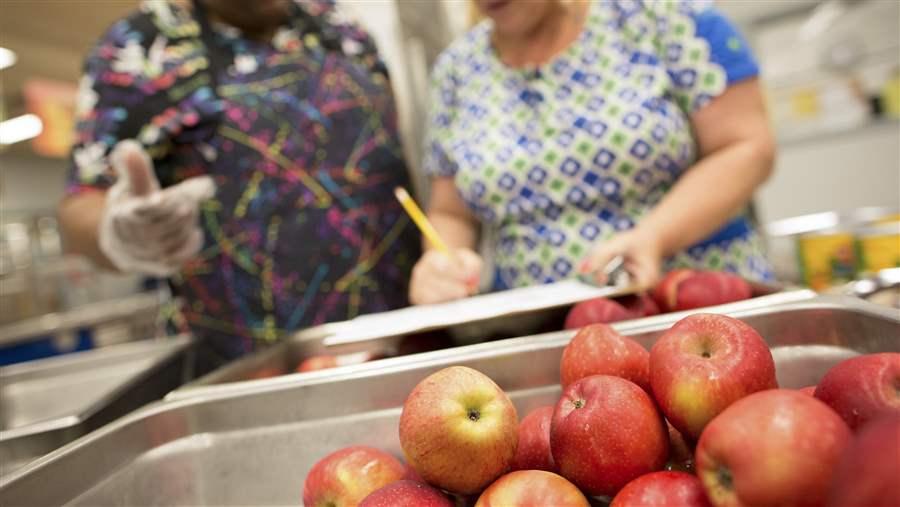 The Pew Charitable Trusts
Cafeteria staff members prepare school lunches for students at Sherwood High School in Montgomery County, Maryland.
This page was updated on 12/15/15 to include mention of nutrition education in schools.

As the seasons change and children count their haul of Halloween treats, parents can at least be sure of one thing: Kids are being offered foods at school that are healthier than ever before! A new statewide poll released by the Kids' Safe and Healthful Foods Project finds that most North Carolina voters support the policies that are spurring nutrition improvement in schools. Eighty-four percent of respondents in the Tar Heel State favor requiring school meals to meet the current national nutrition standards.
Pollster Memo (PDF) | Poll (PDF)
Voters Strongly Support Key Nutritional Improvements
Polling was conducted among a representative sample of registered voters in North Carolina.
We asked:
Do you think public schools should be required to do each of the following with every school meal?
| | | |
| --- | --- | --- |
| | Yes | No |
| Include a serving of fruits or vegetables | 95% | 4% |
| Provide foods made from whole grains | 75% | 23% |
| Limit the amount of salt | 81% | 17% |
| Offer free water | 92% | 8% |
Parent respondents were asked how many times a week their youngest child eats a lunch prepared by the school. Sixty-five percent said at least once a week, and 38 percent answered four to five days each week.
Poll results also show strong support among parents and voters for requiring public schools to meet nutrition standards for foods and drinks sold in school stores and vending machines and on a la carte menus in cafeterias. The U.S. Department of Agriculture's "Smart Snacks in School" rule sets basic limits on fat, salt, sugar, and calories for these items. Seventy-seven percent of parents favored those standards, and 95 percent said providing nutrition education in schools is somewhat or very important. Teaching students about healthy eating encourages all children, not just those buying school meals, to make healthy choices.
Overwhelming Support for Nutrition Education in Schools
We asked:
How important do you think it is for schools to provide nutrition education as part of the school curriculum?
| | |
| --- | --- |
| | Parents |
| Very important | 71% |
| Somewhat important | 24% |
| Not that important | 4% |
| Not important at all | 1% |
The National School Lunch Program was established in 1946 to ensure that children had access to nutritionally balanced and low-cost or free lunches each day. The standards have been updated regularly to incorporate the best available science on children's dietary needs and eating habits. At the start of the 2012-13 school year, changes required lunches and breakfasts to avoid excess fat, salt, and calories and to include more lean protein, low-fat dairy products, and fruits and vegetables. As of December 2014, all North Carolina schools participating in the National School Lunch Program are certified by the USDA as meeting these healthier nutrition standards.
Ninety-six percent of North Carolinians surveyed say serving nutritious foods in schools is important for "helping to ensure that children are prepared to learn and do their best in school." The poll results showed that parents also want healthfulness that extends beyond meal and snack standards.
When asked what types of fundraisers parents prefer in schools (assuming that all choices were equally profitable), top choices included:
Activity-based fundraisers such as car washes or walk-a-thons (50 percent).
Auctions of items donated by families or businesses such as event tickets or gift baskets (35 percent).
Asking for donations without selling anything (34 percent).
The least preferred options were:
Bake sales held on school grounds during the school day (15 percent).
Sales of ready-to-eat food, such as pizza, doughnuts, and candy, held on school grounds during the school day (13 percent).
Ensuring that students are exposed to healthy environments at school is not an easy task, but school nutrition professionals work hard to accomplish that every day. With such strong support for wholesome food in schools from parents and voters alike—and with all of the state's districts meeting the updated nutrition standards—North Carolina is poised to continue making progress for kids' health.
More about the poll
The North Carolina statewide poll was conducted by Public Opinion Strategies and Hart Research Associates for Pew as part of its work with Voices for Healthy Kids, a collaboration of the American Heart Association and the Robert Wood Johnson Foundation. Data were collected via landline and cellular telephone surveys Oct. 13-15, 2015, from 600 registered voters, including 201 parents or guardians of children in K-12 public or charter schools. The margin of error on the sample of 600 is plus or minus 4 percentage points.
The poll is the latest in a series of state surveys conducted for the project. Each has revealed overwhelming support for the nutrition standards that are in place for school lunches and breakfasts as well as the snack food and drinks sold separately. Similarly, strong support for these policies was found among K-12 parents nationwide.
Jessica Donze Black is the director of the Kids' Safe and Healthful Foods Project.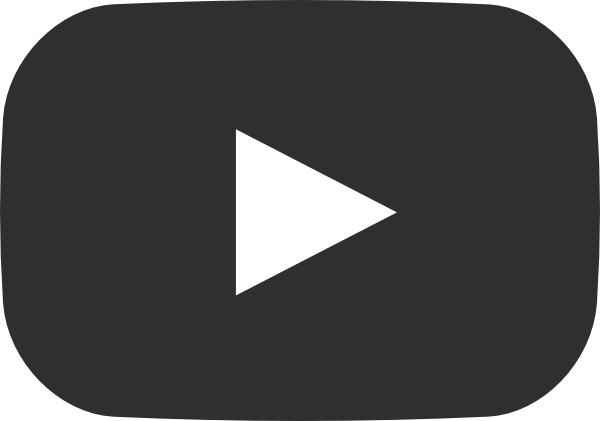 Latest from Health