It's Official: Palau Creates World's Sixth-Largest Marine Sanctuary
President signs national marine sanctuary act into law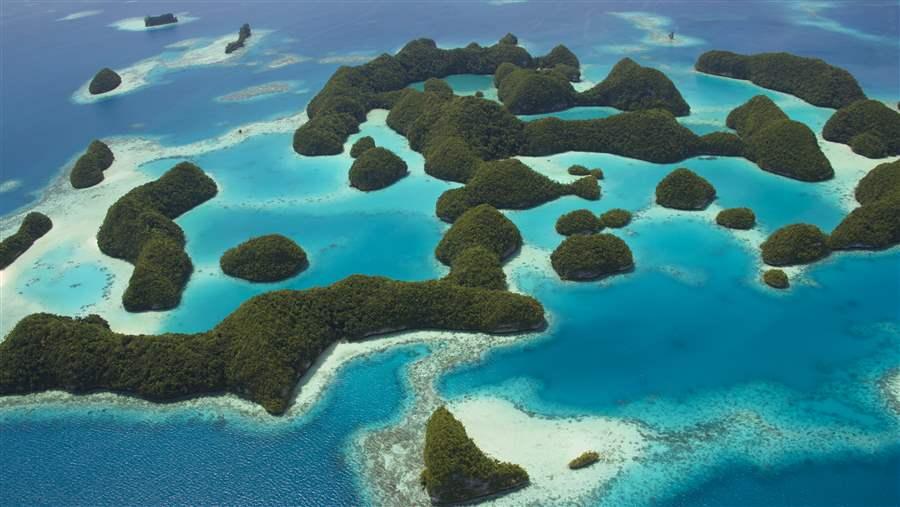 The Pew Charitable Trusts
A week after a historic vote in the Palau Congress, President Tommy E. Remengesau Jr. signed legislation Oct. 28 that establishes one of the largest protected areas of ocean in the world. It's the latest in a series of major wins for efforts to protect some of our most important and unspoiled ocean environments.
Palau's people are passionate about conserving the underwater ecosystem that has provided the Pacific island chain with environmental and economic sustainability. The country's commitment to conservation was on full display as President Remengesau signed the Palau National Marine Sanctuary Act into law at the Palau International Coral Reef Center.
The sanctuary will fully protect just more than 80 percent of the nation's maritime territory. That means no extractive activities, such as fishing or mining, can take place. The reserve will be the world's sixth-largest, covering 500,000 square kilometers (193,000 square miles)—an area bigger than the U.S. state of California. A separate zone reserved for local fishermen and small-scale commercial fisheries with limited exports will cover the remainder of Palau's waters.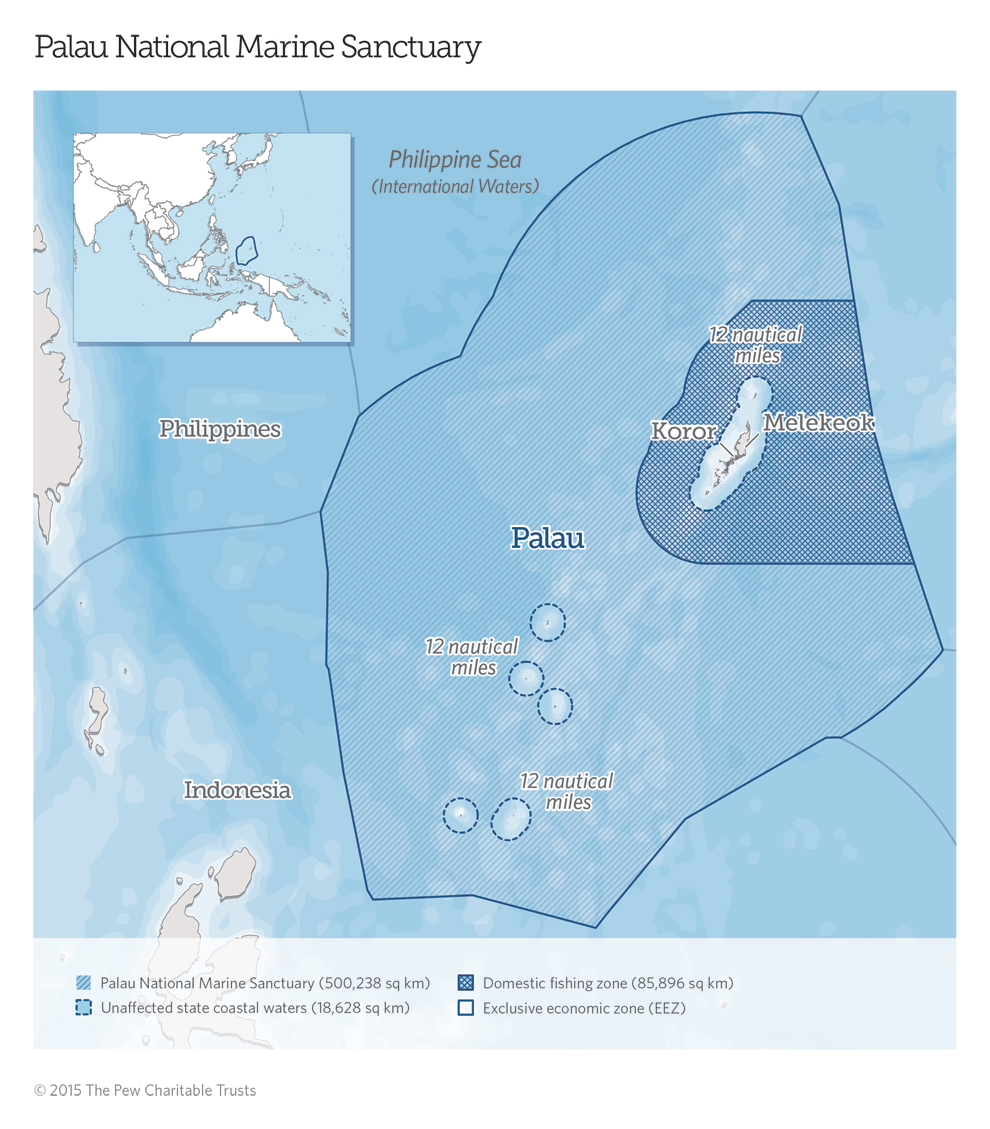 This designation continues a string of successes for marine conservation over the past year. Of the total ocean area worldwide that has been fully protected to this point, 62 percent has been declared since September 2014. A recent Washington Post article added final action on the Palau marine reserve to all the other big ocean wins. With creation of the Palau National Marine Sanctuary, about 3,984,000 square kilometers (1,538,210 square miles) of ocean have been fully protected since September 2014. That's an area about twice the size of Mexico.
But there's still work to be done. Despite the emergence of leaders around the globe who are eager to protect the ocean through marine reserves, only 1.9 percent of ocean is fully protected at this point. Some scientists have recommended that at least 30 percent be set aside.
So let's celebrate this important milestone but continue to build on these successes. We can do that with a renewed focus on efforts to protect the South Pacific waters of New Caledonia and French Polynesia, where local communities are petitioning their leaders to expand this great network of parks at sea.
Seth Horstmeyer is a director with Pew's Global Ocean Legacy project.