The Impact of National Policy on Deployment of Clean and Efficient Energy Technologies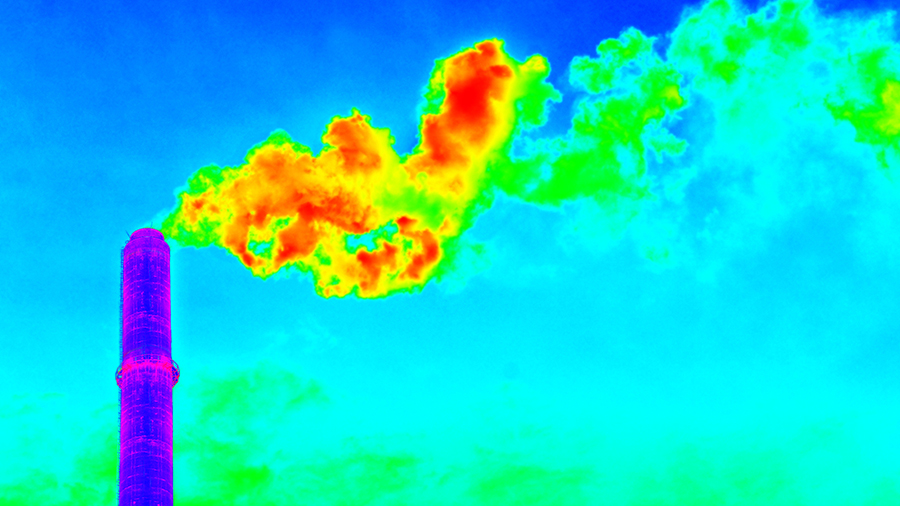 Shutterstock
Infrared thermography shows the heat emitted from the chimney of a power plant.
A new report from The Pew Charitable Trusts, Distributed Generation: Cleaner, Cheaper, Stronger—Industrial Efficiency in the Changing Utility Landscape, details how an array of technological, competitive, and market forces are changing how the United States generates power and the ways that Americans interact with the electric grid. It also explores the impact of policy on the deployment of certain industrial energy efficiency technologies.
The causes and effects of a changing electrical system
The century-old centralized system of producing energy is yielding to advanced, distributed generation capabilities—in which power is produced at or near the place where it is consumed—that allow the industry to respond to new market opportunities and evolving consumer desires. For most of the past century, quasi-public and private utilities were responsible for nearly all of the electric generation system, from production to transmission to distribution. Now, the energy sector includes more independent and distributed producers, which accounted for more than 65 percent of new power plants in the United States between 2003 and 2013.
Net metering—which allows customers to generate electricity on-site, deliver it to the local grid, and offset the power they consume, thereby reducing their charges during a billing period—has helped foster the spread of distributed generation sources. The U.S. Energy Information Administration reports that the number of net-metered customers has grown 50 percent annually since 2009, rising from 70,000 to more than 482,000 customers by the end of 2013, a total increase of nearly 7,000 percent since 2003.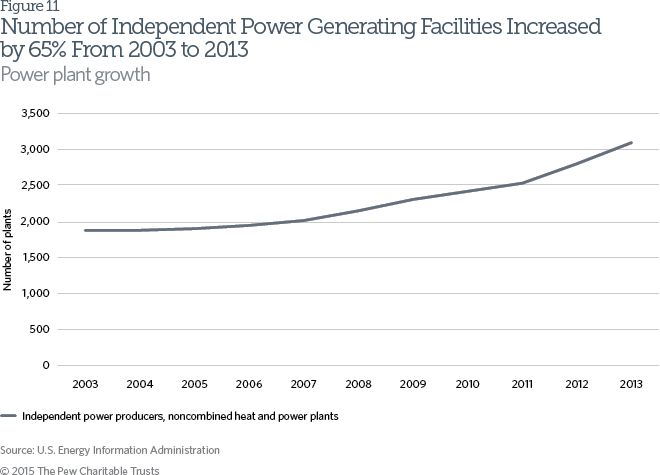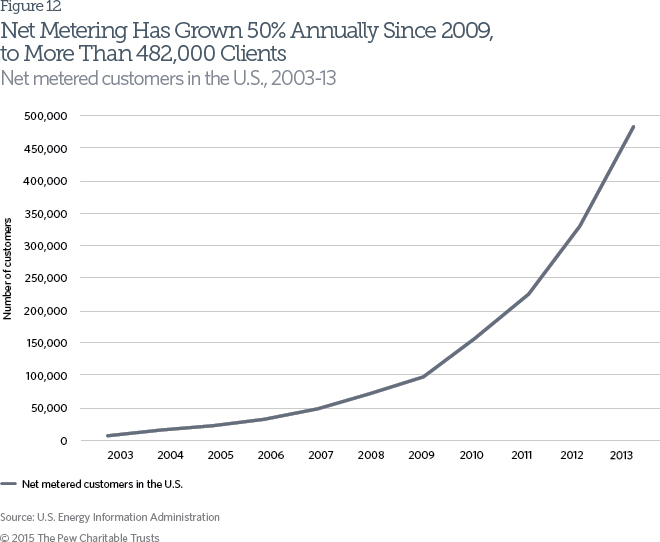 Industrial energy efficiency is a key player in distributed energy generation
Combined heat and power (CHP) and waste heat to power (WHP) systems, which capture waste heat to produce electricity and/or heat or cool buildings, are distributed generation technologies that help achieve national economic, environmental, and energy goals. These cost-effective and time-tested systems improve efficiency, reduce emissions, lower expenses, and strengthen grid reliability. In fact, the U.S. has significant potential to expand capacity at existing facilities and add new ones, boosting the percentage of the nation's energy that is derived from CHP. A recent study estimates that an additional 126 gigawatts of capacity could be added across the economy: 60 GW in the industrial sector and 66 GW in the commercial sector. Another 15 GW of WHP potential exists, much of it in the oil and gas sector.
CHP and WHP market grows with increased goals and incentives
As the country's energy generation mix tilts away from coal, and competition in the utility sector grows, businesses and policymakers face more pressure to adapt. To evaluate the potential for distributed generation technologies to contribute to a cleaner, more secure, and resilient electric grid, Pew commissioned ICF International Inc. to analyze several policy proposals to determine how they could affect future market deployment of CHP and WHP.
The modeling examined the impact of two policies on CHP deployment: the U.S. Environmental Protection Agency's final Clean Power Plan and an improved investment tax credit for CHP and WHP through the POWER Act of 2015 (S. 1516/H.R. 2657). The results show that if Congress extends to CHP and WHP the same investment tax credit currently available to some other clean energy sources, it could increase deployment by 26 percent over today's installed capacity.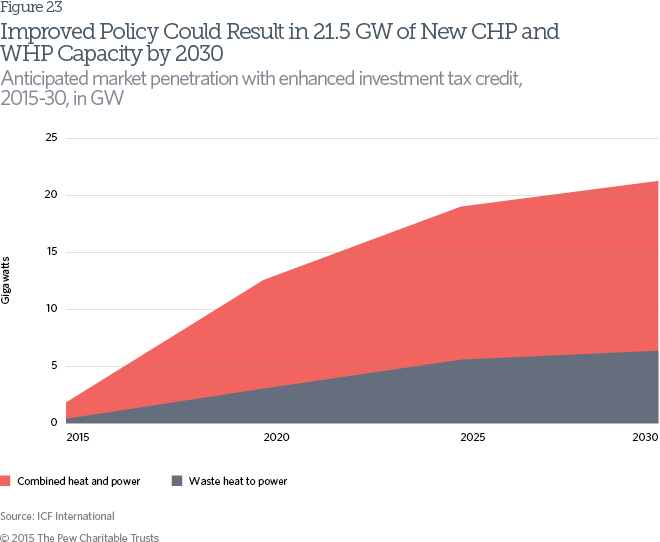 Similarly, implementation of EPA's Clean Power Plan could result in 23.5 percent increased deployment by 2030.
Taken together, an enhanced investment tax credit and the Clean Power Plan policies could increase CHP and WHP deployment by 27 percent above current installation levels.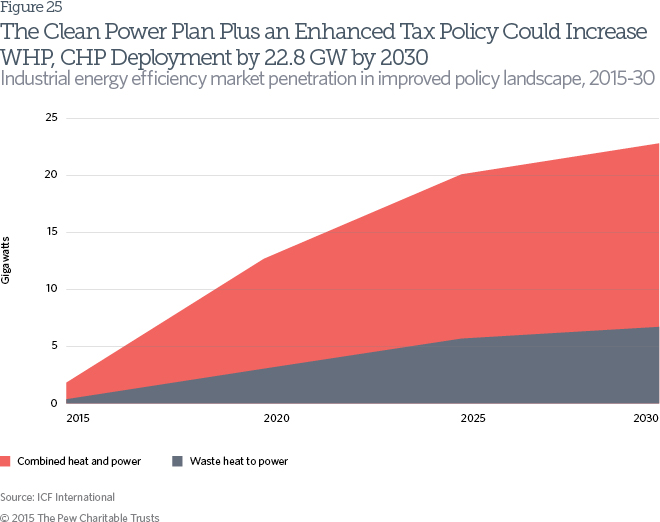 The once static utility sector is becoming more dynamic, offering a transformative opportunity for the nation's economic, environmental, and energy future. CHP and WHP technologies offer tools that can help ensure that the power sector is cleaner, cheaper, and more secure. Congress should work expeditiously to take advantage of these opportunities to reduce costs; support electricity infrastructure that provides more affordable, reliable, and clean energy; and help domestic industries compete more effectively in the global marketplace.