Warner and Burke: Advising on Clean Energy and National Security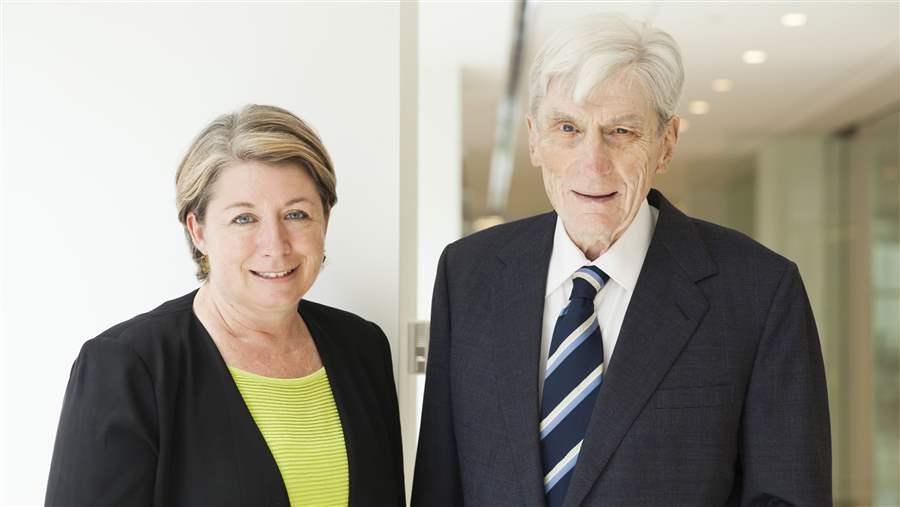 © 2015 The Pew Charitable Trusts
Sharon Burke and John Warner
As advisers to the Pew project on national security, energy, and climate, former U.S. Senator John Warner (R-VA) and former Assistant Secretary of Defense for Operational Energy Sharon Burke are working to highlight the inextricable links among energy consumption, climate change, and national security.
Since joining Pew in 2009, Sen. Warner has led an effort to examine the intersection of these important issues, hosting a series of seminars with experts in Washington and visiting 27 cities in 16 states to address the public, engage the media, and meet with local policymakers. Drawing on his background as a former secretary of the Navy and chairman of the Senate Armed Services Committee, Sen. Warner also strives to illuminate the critical role the Department of Defense has undertaken in encouraging innovation, efficiency, and technological advances in the U.S. military's energy use.
Burke joined Pew in 2015 to focus on policy issues of military readiness and energy independence. As the first person to fill the operational energy secretary role, she brings unique expertise on the most pressing current and future energy challenges facing the Department of Defense.
John W. Warner, senior adviser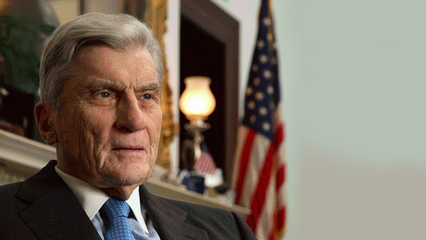 John W. Warner, former U.S. senator from Virginia and secretary of the U.S. Navy, is the senior adviser to the Pew Project on National Security, Energy, and Climate and is leading a national discussion on how these issues intersect.
During Warner's 30 years in Congress, he served on the Senate Armed Services Committee, including three periods as chairman, and was viewed as one of the most knowledgeable and influential leaders on military and foreign policy issues. In 2008 Warner co-authored the Climate Security Act, the first climate legislation to be passed out of committee and debated by the full Senate. He also spearheaded the congressional requirement that the Pentagon, in its Quadrennial Defense Review, consider climate change as a factor in national security.
Warner volunteered twice for active military duty: first as an enlisted sailor in World War II and later as a Marine lieutenant during the Korean War. From 1955 to 1960, he was an assistant U.S. attorney in the District of Columbia. He joined the Hogan Lovells law firm as an associate in 1961 and became a partner in 1964. In 1969, Warner was appointed, and confirmed by the Senate, as undersecretary and later secretary of the Navy.
Sharon E. Burke, adviser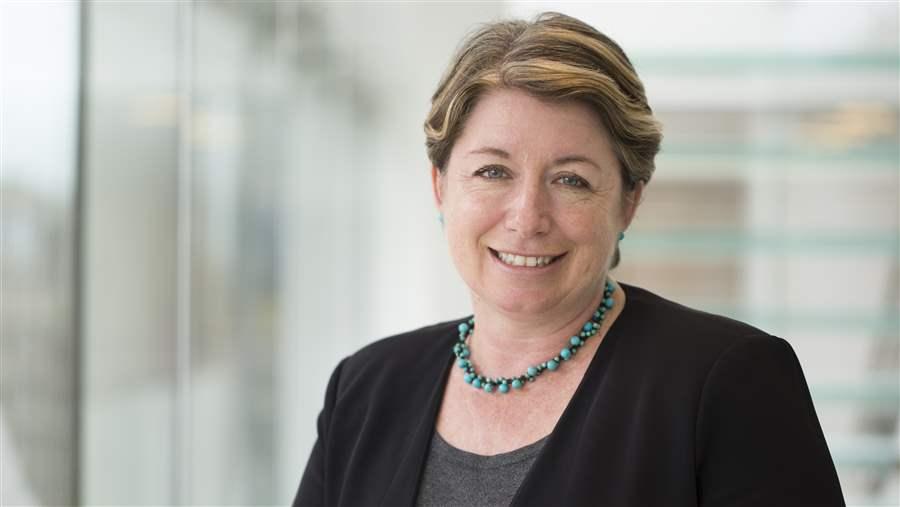 Sharon Burke is an adviser to the Pew Project on National Security, Energy, and Climate and focuses on policy issues at the intersection of energy and national security. Before she joined Pew, Burke served as the first assistant secretary of defense for operational energy. In that position, she spearheaded a Pentagon-wide effort to promote the understanding of the role of energy in national security and military operations. In addition to more than a decade of service at the Pentagon, she worked at the Department of State as a speechwriter and a member of the policy planning staff.
She previously was a vice president and senior fellow at the Center for New American Security and is currently a senior adviser to the New America Foundation.
She attended Williams College and Columbia University's School of International and Public Affairs, where she was a Zuckerman fellow.
Additional Resources