Frito-Lay Leads the Way With Fuel Efficient Delivery Trucks
Clean energy perspectives
Mike O'Connell, senior director of fleet operations at Frito-Lay North America, delivers fuel efficiency as well as snack foods. With more than 20 years of experience at the Texas-based company, O'Connell has played a leading role in revamping its fleet operations and maintenance efforts, resulting in efficiency improvements, fuel conservation, and reductions in greenhouse gas emissions.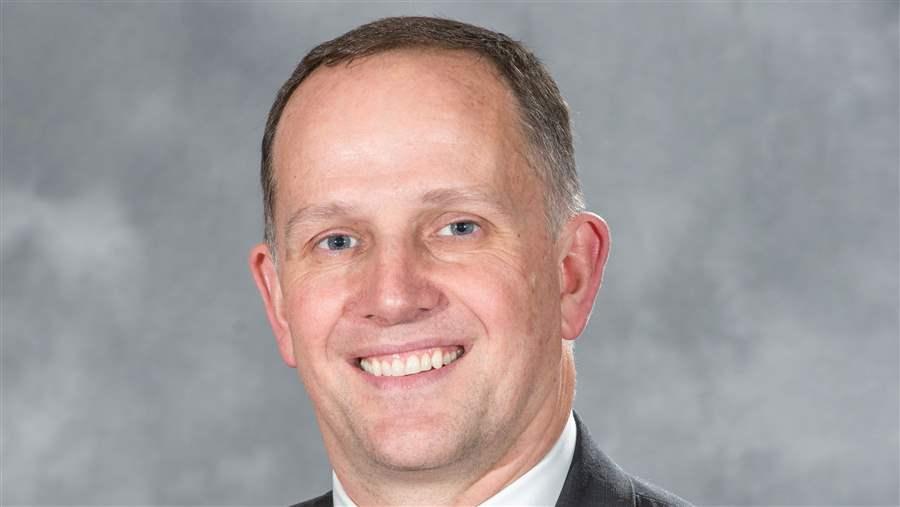 Frito-Lay North America
Frito-Lay and its parent company, PepsiCo, operate a range of medium- and heavy-duty vehicles, such as delivery trucks and tractor-trailers, for transporting products to market and bringing raw materials to factories. Frito-Lay manages the seventh-largest collection of trucks on the nation's roads, and PepsiCo ranks among the top private fleet owners in the United States.
O'Connell sat down with The Pew Charitable Trusts' clean energy initiative to discuss Frito-Lay's medium- and heavy-duty fleet operations and its leadership in enhanced environmental performance.
Q: PepsiCo's "Performance With Purpose" efforts include a variety of initiatives, such as a sustainability strategy to cut waste, reduce greenhouse gas emissions, and conserve energy and water. What are Frito-Lay's fleet efficiency goals for medium- and heavy-duty trucks that are contributing to PepsiCo's broader environmental objectives?
A: Frito-Lay North America is committed to reducing our impact on the environment. Since 1999, we have implemented a resource conservation program that utilizes innovative programs to reduce the resources needed to make our products. In 2008, the fleet team joined these efforts and built out a comprehensive strategy that has delivered a 20 percent reduction in fuel usage.
Q: Fleet owners and operators are converting to cleaner fuel sources or conducting driver training to enhance fuel conservation. What is Frito-Lay's approach to improving environmental performance for its fleets?
A: We take a holistic approach to making our fleet more environmentally friendly, looking at all the people, process, and technology solutions available in the industry. For example, we already have vehicles using high-efficiency diesel technology that have doubled the miles-per-gallon performance. We are implementing the use of alternative fuels to include electric and natural gas. Through driver engagement programs, we have seen a significant reduction in idling time and the elimination of out-of-route miles.
Q: What are some of the greenhouse gas and fuel efficiency savings realized from your initiatives?
A: By the end of 2014, we had 278 electric vehicles deployed across the United States, eliminating the need for 500,000 gallons of fuel annually. The electric trucks run up to 60 miles on a single charge, have zero tailpipe emissions, emit 75 percent less greenhouse gases than diesel, and are virtually silent, eliminating noise pollution.
In addition to electric, we are also investing in compressed natural gas. By the end of 2014, we had 333 natural gas tractors in service across the country, eliminating 46,418 metric tons of carbon emissions, the equivalent of more than 9,876 cars annually. These tractors emit about 25 percent less greenhouse gas than the diesel tractors they replace; use natural gas, an abundant domestic fuel; and can travel 400 to 800 miles per fill-up, depending on fuel tank size.
Q: Fewer visits to the pump can mean additional savings on fuel costs, increasing the company's bottom line. How do these savings benefit consumers of Frito-Lay and PepsiCo products?
A: Ultimately, Frito-Lay believes that investments that help us diversify and use our energy sources more efficiently will have long-term benefits for the company, the environment, and, most importantly, our customers.
Q: Frito-Lay is a certified member of the Environmental Protection Agency's SmartWay Program to improve fuel efficiency and environmental performance in the nation's freight supply chain. What are some benefits of being involved in this program, and are there other ways Frito-Lay is partnering with federal agencies to support the company's fuel efficiency goals?
A: It's these private and public partnerships that create the momentum that alternative-fuel vehicles need to become even more competitive. For example, a partnership between Frito-Lay, the state of Wisconsin, and the Department of Energy made it possible for Frito-Lay's inaugural compressed natural gas fueling station to open in Beloit, Wisconsin, in 2013. The grant Frito-Lay received from the state, which was supported by the Department of Energy, helped us advance our plans, including the purchase of some of our natural gas trucks and other things that help us operate them from Beloit.
In 2012, the EPA recognized PepsiCo's Frito-Lay Division with the SmartWay Truck Carrier Award for "leading the business community to a clean, efficient and more sustainable future for goods movement."
All contract and common carriers that provide transportation services for PepsiCo in the United States are also SmartWay certified.
Q: The U.S. Energy Information Administration projects that rising economic activity in the United States will increase fuel demand for trucks and other heavy-duty vehicles more than 40 percent by 2040. As more products are shipped via medium- and heavy-duty trucks worldwide, how will Frito-Lay continue to be a leader in operating cleaner, more efficient fleets?
A: At Frito-Lay, we continually look for solutions that will deliver "Performance With Purpose," so we will continue to partner with our suppliers, other companies, government and nongovernment agencies, and universities to develop solutions for the future of our fleet to build on our world-class supply chain.