For Michael Dimock, Technology Brings Benefits and Challenges to Survey Research
National Journal profiles Pew Research Center's president
The National Journal's Laura Ryan wrote about Pew Research Center President Michael Dimock in the January 24, 2015 issue of the magazine. Dimock has led the center since being named president in October 2014.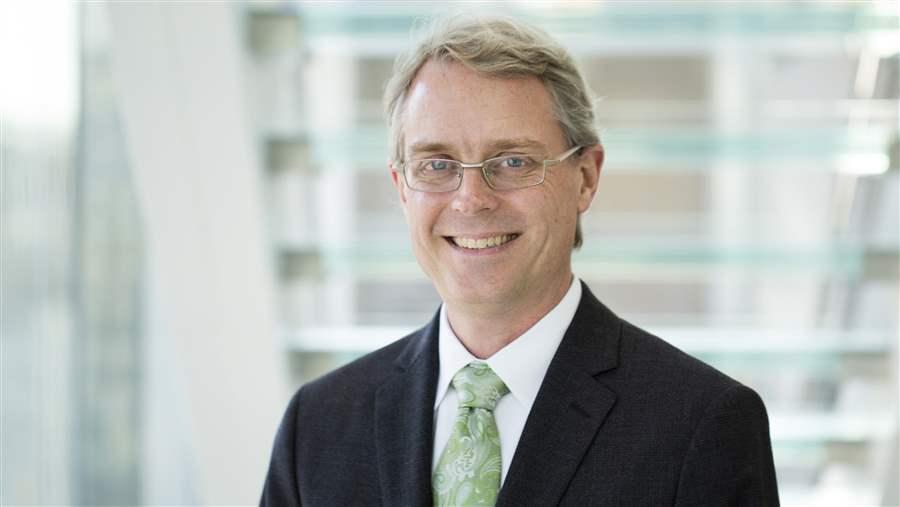 © The Pew Charitable Trusts
Article by Laura Ryan, National Journal
When Michael Dimock first came to the Pew Research Center in 2000, he recalls, the data he used to write his reports were delivered in simple cross-tab form. He saved his work on floppy disks, emailed it through AOL, and hand-delivered the published studies to Beltway reporters he hoped would find the research newsworthy.

Over the course of his 15-year tenure with Pew, Dimock has seen technology remake not only the way the center's research on public opinion, social issues, and demographic trends is analyzed and disseminated, but also the way it is conducted. As president of the center, a post to which he was named in October, Dimock sees those changes as both a great challenge and a great opportunity.

The advantages are obvious. Dimock, 46, says developments such as the Internet and mobile phones have already given Pew researchers more data to play with than they have ever had before. Dimock hopes that, under his leadership, the center will find even more ways to "tap into what the public is thinking" and to track changes in the nation—and beyond. "You know, the opportunity to do international research almost didn't exist when I first started here," he says, "and now there is so much more access and technology available to reach populations all over the world, and to do data analyses in different places." He shows me a binder fat with research ideas for the next year, and confirms that international expansion is a big part of the agenda. He says he hopes to do more projects like the center's recent study of shifting religious attitudes in Latin America. That paper, he says, even made its way to Pope Francis.
To read the entire article, visit NationalJournal.com