Election Tech Tuesday: Civic API Delivers New Features for Voters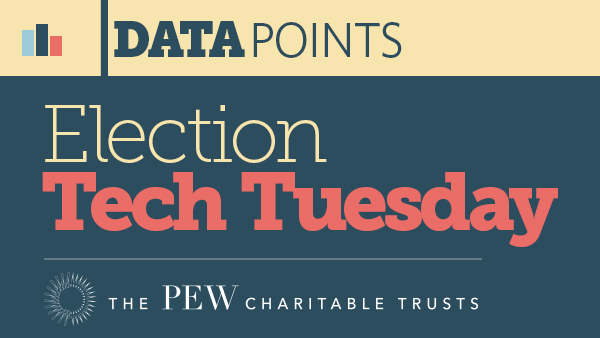 The Google Civic Information API, which supplies official information for every state and the District of Columbia to voters and others, is graduating this month: Version 1 is being replaced by Version 2. But what is the Civic API, and why does this transition matter?
The API allows developers to build innovative apps that easily display voting information, such as polling places, early voting locations, and ballot information for an upcoming election.
Originally released in 2012 to replace the Google Election Center API, the Civic API returns official voting information for elections supported by the Voting Information Project (VIP).
VIP works in collaboration with the states to standardize, process, and certify official election data and then to provide the information to Google, which in turn publishes it via the API. Before the 2014 election, VIP worked with Google to provide more early voting and mail voting information, as well as increased flexibility for developers and users.
The API was used to look up information approximately 31 million times during the 2014 election cycle. Eight million of those lookups were derived from Get to the Polls—a partnership between The Pew Charitable Trusts and the Internet Association—that allowed users to find election information. Other organizations, including the Democratic National Committee, the Republican National Committee, and Rock the Vote, also used the API to inform voters through online tools.
Version 2 updates the API to feature:
Ballot drop-off locations, places where a voter can take a completed mail or absentee ballot for submission to election officials.
Expanded information about early vote locations, places where a voter can cast a ballot before Election Day. In some states, these sites may also be designated drop-off locations.
Automated election lookup. The API now automatically determines whether an election is scheduled for the voter's address and returns the relevant data.
Projects should migrate to Version 2 as soon as possible, and new projects should be built using the latest version.
See the documentation for Version 2. Join the online forum.
Follow us on Twitter using #electiondata and get the latest data dispatches, research, and news by subscribing today.