School Food Success Stories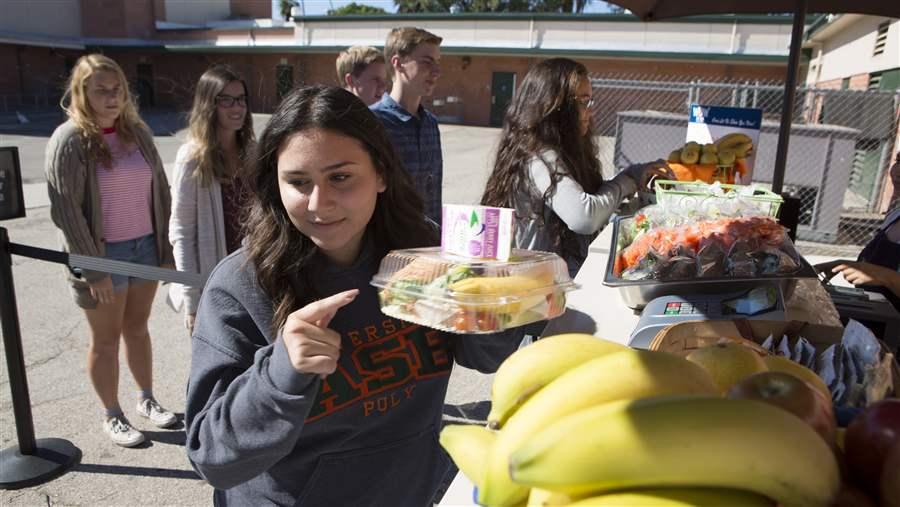 © The Pew Charitable Trusts
Students choose healthy meals from the outdoor mobile cart at Poly High School in Riverside, California.
Schools across the country have made big changes in the cafeteria as a result of the U.S. Department of Agriculture's updated nutrition standards for school meals. However, many schools have been successfully serving healthier meals that students enjoy since before the new standards were put in place.
The Kids' Safe and Healthful Foods Project talked to many districts across the country to find out how they are improving nutrition in their schools. By introducing salad bars, collaborating with local farmers, and incorporating nutrition into lesson plans, these districts found creative ways to address their unique challenges.
Additional Resources