7 Questions About Smart Snacks in School Standards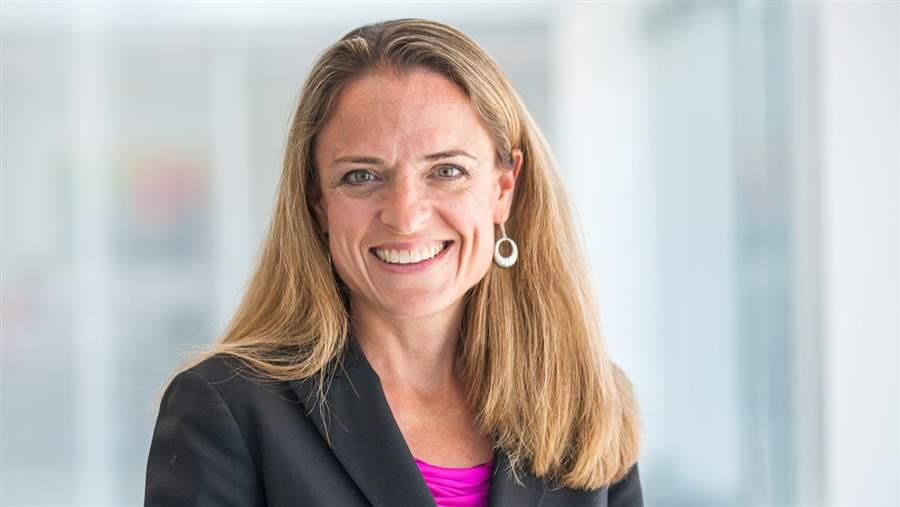 © The Pew Charitable Trusts
Jessica Donze Black directs the Kids' Safe and Healthful Foods Project
1. What is the Smart Snacks in School rule?
The Smart Snacks in School rule is a set of nutrition standards issued on June 27 by the U.S. Department of Agriculture, or USDA, for foods and beverages sold in schools. Once implemented, the guidelines will ensure that snacks in vending machines, school stores, a la carte lines, and snack bars are healthy. A food must be a fruit, a vegetable, protein, dairy, or whole grain; have fewer than 200 calories; and be low in fat, sodium, and sugar. In other words, children will be able to buy only foods that their parents would find generally acceptable. Surprisingly, that has not always been the case. Our project's research shows that the majority of U.S. secondary schools do not sell fruits and vegetables in stores, snack bars, or vending machines.
2. Can schools still sell food for fundraisers?
Schools can sell as a fundraiser any item that meets the nutrition standards. The rule gives states the authority to make exemptions for infrequent fundraisers, so state leaders will need to make those determinations. The rule is intended to cover foods and beverages that are usually available to students: those in vending machines, snack bars, and school stores or sold a la carte. If parents, teachers, and students want some occasional departures from the standards, state and local leaders have the option of allowing that. However, many schools have found that they can make just as much money, if not more, with nonfood fundraisers. The standards apply to all foods sold before, during, or up to 30 minutes after the school day. They do not apply to evening or weekend activities such as football games or band concerts. Schools or districts could choose to apply the standards to all after-school activities, but that is not required by USDA.
3. Will these standards have an impact on school budgets?
Studies such as our project's recent Health Impact Assessment, or HIA, found that schools that implement healthier standards for snack and a la carte foods generally break even or increase food service revenue. When fewer tempting treats are available for sale, students are more likely to purchase a school meal—a change that benefits children's health and school budgets. See the project's Q and A with the HIA's lead economic analyst for more information on this issue. Or check out our interactive feature
4. Why did USDA update the standards?
The last time USDA updated snack and a la carte food standards was 1979. Because nutrition science and school environments have changed―and childhood obesity rates have increased―since then, Congress directed USDA to update the standards as part of the bipartisan Healthy, Hunger-Free Kids Act of 2010.
5. Will the updated nutrition standards affect children's health?
Yes! Children consume up to half of their calories at school each day. Because the majority of kids have access to less-healthy snack food and beverage options, improving school snack foods could have a dramatic effect on their diets. Our HIA found that serving and selling healthier snack and a la carte foods in schools could significantly reduce children's risk of chronic diseases such as diabetes, heart disease, and obesity. Additional research has demonstrated that students in states with strong school nutrition standards gain less weight than those without such guidelines.
6. Do people really want stronger snack food standards?
Yes! Our poll showed that 80 percent of parents support national nutrition standards for snack and a la carte foods in schools. Recent findings from Gallup buttressed these results, showing that two-thirds of Americans say that if given the opportunity, they would vote for a law that limits food sold in public schools to items that meet standards for high nutritional value.
7. Can schools successfully sell nutritious foods?
Many schools already have implemented nutrition standards for snacks. In fact, thousands of schools have achieved HealthierUS School Challenge recognition from USDA or take part in the Healthy Schools Program of the Alliance for a Healthier Generation, demonstrating that selling nutritious foods is absolutely doable. You can read some of their stories on our website.