Inside Pennsylvania's Widening Retirement Savings Gap
Most Americans get their retirement plans through their workplace, but large gaps in coverage exist—and Pennsylvania is no different. About one-third of workers in the state do not have retirement plans through their jobs despite working full-time. That's roughly 2 million people in the private sector alone.
As more Pennsylvania workers age, the gap in retirement savings puts pressure on state budgets and increases the tax burden for businesses and residents. And we know it's going to happen. Pennsylvania has estimated that its retirement savings gap will cost taxpayers more than $14 billion over a 15-year period. During that same time, the ratio of Pennsylvania households ages 65 and older compared with working age households is expected to grow by nearly 50%.
Flip To Find Out
PA workers who don't have a retirement plan through their jobs TWEET
Flip To Find Out
$14 billion over 15 years
Flip To Find Out
Taxpayer cost due to PA retirement savings gap TWEET
So, what now? The good news is that Pennsylvania lawmakers have taken notice. A new bill—which would create the Keystone Saves program—is being considered right now to help prevent this fallout. The program gives workers without current workplace retirement plans the opportunity to save for retirement. The program allows participants to make automatic and regular payroll contributions to fund individual retirement accounts (IRAs)—at no cost to employers. Ten states are already offering this auto-IRA savings solution, where they've seen 60% to 80% of eligible workers participate.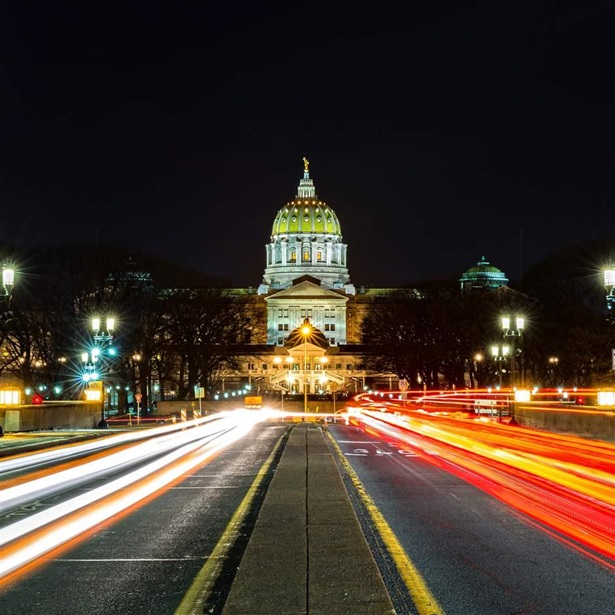 Take Action
Join the Growing Group of Pennsylvanian's That Support the Keystone Saves Program
Sign Up
Features of Massachusetts Secure Choice:
It is an easy-to-use, no-cost retirement benefit that employers can provide to their employees.
It is not mandatory for workers, so savers can opt out at any time.
Participants can withdraw their contributions at any time, tax- and penalty-free.
Workers always own their IRAs; the state and the employer have no claim on workers' contributions.
Visit the project home page for more information on The Pew Charitable Trusts' work on retirement savings.