Grand Canyon Threatened by Mining Claims
Pew report maps 10 national treasures jeopardized by 1872 law
As the Obama administration considers whether to put federal land surrounding Grand Canyon National Park off limits to future mining claims, a report by the Pew Environment Group shows many national parks and landmarks are in jeopardy due to a dramatic increase in gold, uranium and other hardrock claims. The report calls on the Obama administration to use its power to protect these sites and work with Congress to modernize the 1872 mining law that still governs hardrock mining on public lands in the West.
Ten Treasures at Stake: New Claims and an Old Law Put Parks and Forests at Risk uses federal data to map claims staked around 10 national parks, wilderness study areas, historic and cultural sites and other natural landmarks. On the list are Grand Canyon, Yosemite, Arches, Canyonlands and Joshua Tree National Parks; Mount Rushmore National Memorial in South Dakota; Mount St. Helens National Volcanic Monument in Washington; Siskiyou Wild Rivers in Oregon; Gila Wilderness in New Mexico; and Dinosaur National Monument in Colorado and Utah.
The report finds that more than 8,000 claims have been staked in national forest and other public land adjacent to the Grand Canyon since 2004, a 2,000 percent increase. More than two-thirds of the claims on public lands near Yosemite National Park and 99 percent of claims surrounding Arches and Canyonlands in Utah have been staked since 2005.
Signed by President Ulysses S. Grant, the 1872 law gives mining companies "free and open access" to nearly 350 million acres of public land. It also allows mining companies—even those that are foreign-owned—to take approximately $1 billion annually in gold and other metals from public lands without paying a royalty, according to the Congressional Budget Office. In addition, the Environmental Protection Agency has identified the hardrock mining industry as the nation's top polluter, citing more than $2 billion in federal spending over the past decade on mine cleanup.
After efforts to reform the 1872 law stalled in Congress in 2009, Interior Secretary Ken Salazar, who has called mining law reform a top priority, initiated a process under the Federal Land Policy and Management Act to withdraw roughly 1 million acres of public land around the Grand Canyon threatened by uranium mining activity. On February 17, the Obama administration called for comment on four alternatives. They range from the original proposal of more than 1 million acres to as few as 300,000 acres protected, as well as an option that would allow new claim-staking to resume around the park. A final decision is expected this summer.
"The president has a unique opportunity to stand with leaders like Theodore Roosevelt and defend the Grand Canyon from uranium mining," said Jane Danowitz, U.S. public lands director for the Pew Environment Group. "With mining allowed on most public lands, the Obama administration should use its power to protect the Grand Canyon and other natural treasures. It should also address the root of the problem by working with Congress to pass bipartisan legislation to modernize the 1872 Mining Law. Protecting the Grand Canyon from mining is something on which lawmakers should agree."
View the Interactive Map: Grand Canyon Mining Claims
View the Top Treasures Under Threat gallery on the Pew Environment Group's Web site.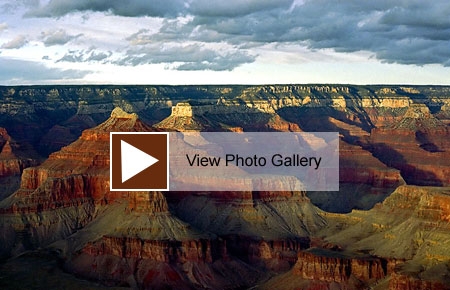 The Pew Environment Group is the conservation arm of The Pew Charitable Trusts, a nongovernmental organization that works globally to establish pragmatic, science-based policies that protect our oceans, preserve our wildlands and promote clean energy. www.PewEnvironment.org