New Flood Insurance Program to Cut Premiums for More than a Million Policyholders
Long-overdue update, with rollout beginning Oct. 1, will align rates with risk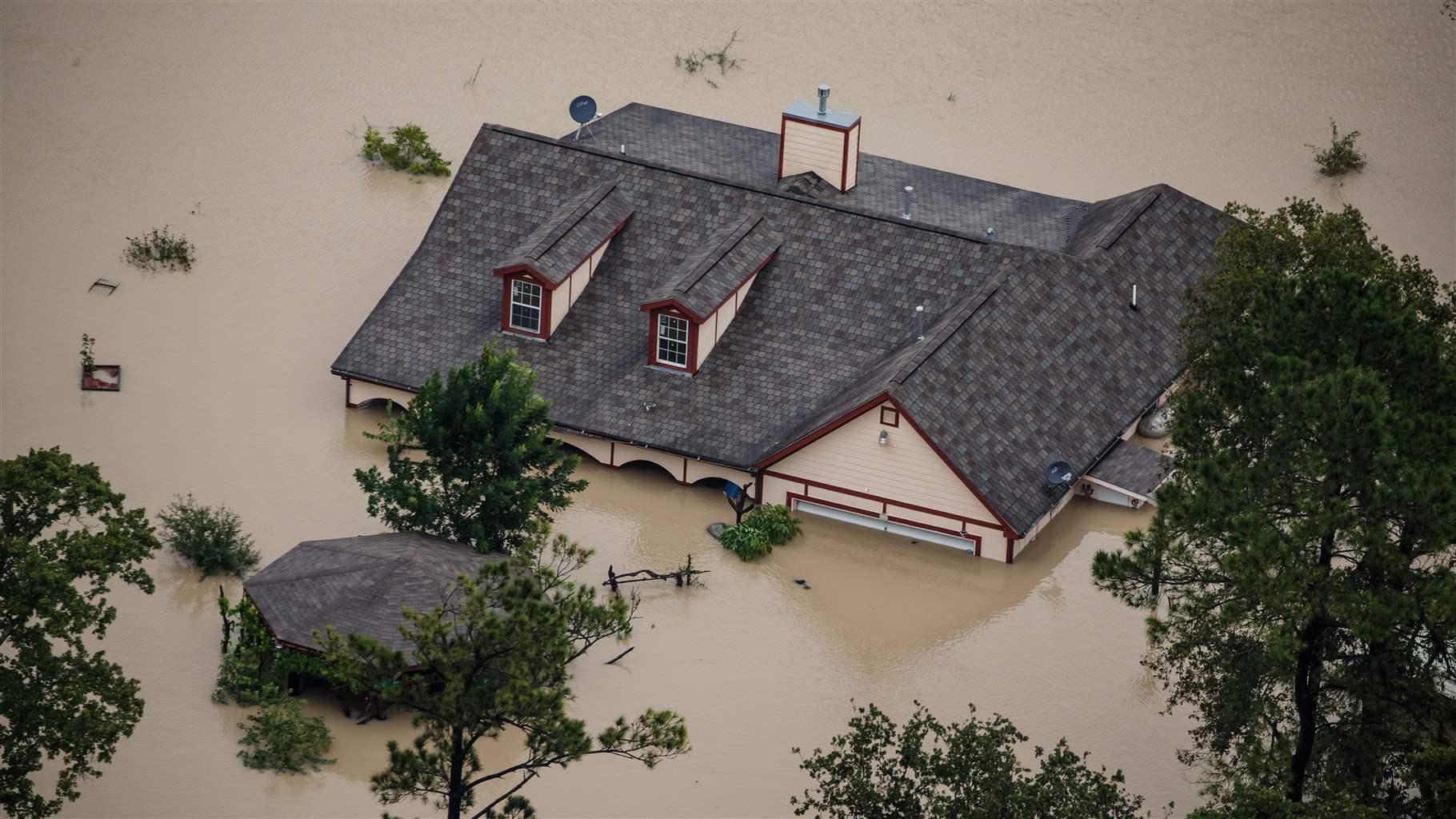 Stronger storms. Heavier rainfall. Deadlier and more destructive flooding. This is our new reality, and one that's here to stay — not only along our coasts but across the U.S., where flooding is by far the most costly natural disaster, causing $900 billion in damage since 2000.
Flooding disasters are becoming so common that it's hard to keep up: Barely a month ago, Hurricane Ida slammed into the Gulf Coast, leaving a path of destruction and death from heavy rain, high winds and tornadoes from Florida to Maine. Ida was sandwiched between Tropical Storm Henri, which soaked the Northeast just two weeks earlier, and Tropical Storm Nicholas, which dumped over a foot of rain on parts of Texas in mid-September. Also in August, flash floods killed more than 20 people in Tennessee, tearing homes from their foundations and leaving rural communities stunned. Together, these events are likely to have resulted in billions of dollars in recovery costs — and, of course, the loss of human life.
The National Flood Insurance Program (NFIP) is key to helping Americans and their communities recover from such events. But this essential program is more than $20 billion in debt and woefully out of date — bad news not only for the 5 million NFIP policyholders across the nation but for all American taxpayers, who too often subsidize this federally backed flood insurance.
One of the most troubling aspects of the NFIP is that it sets premiums based on outdated flood maps and on data using a methodology that's been unchanged for more than 40 years. Among the consequences: Owners of modest- and lower-value properties have overpaid for coverage while those who own high-end homes and businesses have underpaid. To fix this problem, the Federal Emergency Management Agency, which administers the NFIP, has adopted a new methodology, called Risk Rating 2.0: Equity in Action — which, beginning Oct. 1, sets premiums using industry best practices, up-to-date flood data and catastrophic modeling in order to better reflect each property's unique flood risk.
Without this change, all NFIP policyholders would have seen increases to their premiums next year. But with Risk Rating 2.0, rates will drop for almost 1.2 million policyholders, providing relief for many who have been overpaying; in many areas, more than half of NFIP policyholders will see their rates decrease. In Michigan, which experienced record-breaking flooding this year, 54 percent of policyholders will pay less; in Maryland, a state with more than 7,000 miles of shoreline, over 60 percent of policyholders will see decreases. Even in states that have already experienced flood events this year, many policyholders will see relief: Premiums for about 20 percent of single-family home policies in New Jersey and North Carolina will decrease under the new system.
In a world with a rapidly escalating threat of natural disasters, Risk Rating 2.0 is a much needed and timely change: The new Intergovernmental Panel on Climate Change's report "Climate Change 2021: The Physical Science Basis" predicts increased flooding from sea-level rise and the change of weather patterns in years to come. Yes, that means that some policyholders will ultimately see their flood insurance rates rise, a reflection of our new, wet reality. But even for those single-family homeowners subject to a rate rise, nearly 88 percent will face an increase of only $10 or less per month.
These changes to how FEMA determines a property's risk have never been more vital. Yet some in Congress are trying to block or delay the implementation of Risk Rating 2.0, citing a fear of rising rates for some policyholders — even though by blocking the changes, they would be denying rate decreases for nearly 1.2 million policyholders.
We can no longer ignore the rising seas and the impact more water has on our communities. Risk Rating 2.0 fairly prices risk. And, coupled with incentives to make improvements, this new program will help property owners and communities be more resilient and lower disaster recovery costs.
Laura Lightbody directs The Pew Charitable Trusts' flood-prepared communities project.
This was originally published by The Hill on September 21, 2021.