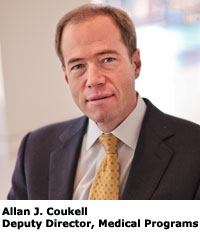 As the U.S. Supreme Court wrestled with one of the most polarizing healthcare issues of our time, Congress quietly addressed another important health issue — with overwhelming bipartisan support.
 With the help of a broad array of stakeholders from the private sector, the medical community, and consumer advocates, new legislation will solve pressing problems facing American patients, including contaminated medicines counterfeited overseas that have been infiltrating our drug supply; drug-resistant "superbugs" that are evolving faster than we can create new drugs to fight them; and faulty medical devices implanted in thousands of patients that are failing at an unacceptable rate.
 Passed by Congress on June 26 and signed by President Obama on July 9, the FDA Safety and Innovation Act will increase inspections of foreign manufacturers that supply 80 percent of the ingredients in our pharmaceuticals, putting American companies on the same footing as their foreign competitors. In addition, it requires drug makers to hold their suppliers to high standards.
Seventy years after penicillin was first used to save U.S. troops, this legislation will spur the development of new — badly needed — antibiotics. Today, a growing number of Americans, including wounded military personnel in particular, are suffering hard-to-treat, drug-resistant infections. In fact, more Americans now die from just one type of drug-resistant infection than from HIV/AIDS. But because these drugs produce less revenue than many other medicines, pharmaceutical companies have been leaving the market instead of expanding it. The new law helps address that by ensuring that innovative companies have more time to recoup their investment costs.
This legislation is intended to alleviate the challenge of drug shortages, and it includes provisions to bring generic drugs to market more quickly, which will help reduce the federal deficit by several hundred million dollars over ten years. And the bill will help the one in 25 Americans with an implanted medical device, like a hip implant or a cardiac defibrillator, by improving the FDA's ability to monitor them for safety problems.
As comprehensive as it is, of course the new law is not a cure-all. Congress left out of the bill a national system to detect counterfeit and stolen drugs, such as the fake vials of the cancer drug Avastin recently sold by a Tennessee wholesaler, and the truckload of stolen insulin that later turned up in pharmacies in several states. This is a growing concern: between 2000 and 2010, the number of annual counterfeit drug investigations opened by the FDA grew from six to 72.
Tracking drugs at a bottle-by-bottle, vial-by-vial level is not only necessary, but feasible, as evidenced by the fact that similar programs are already in place around the world. Turkey, for example, is requiring unit-level drug tracking. And California has established similar requirements for companies doing business in that state. Fortunately, lawmakers are already looking ahead for other opportunities to put a similar drug tracking system into place nationwide.
Clearly, there is — and will always be — more work to do, but we should take a moment to toast Congress' bipartisan achievement: "To our health."