Emma Lee, trawlwulwuy woman, Ph.D.
Emma Lee, <em>trawlwulwuy</em> woman, Ph.D.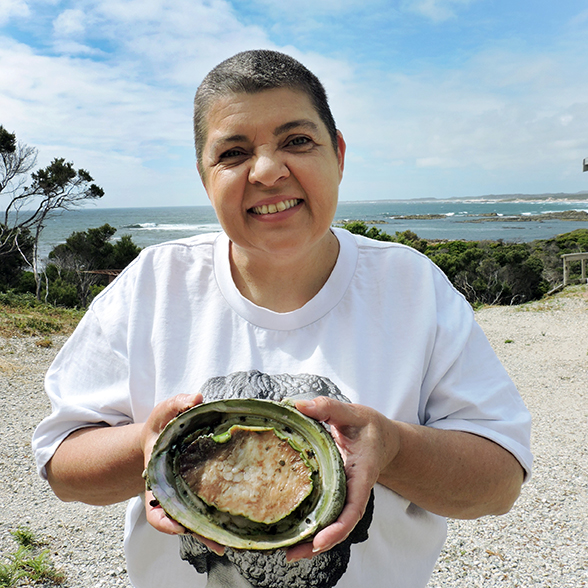 Title

Institution

Country

Email

Award year
Empowering Aboriginal inclusion and leadership in sea country research and stewardship
In Tasmania, stewardship of sea country—a term Aboriginal communities use to describe marine and coastal systems—is fundamental to Indigenous culture and identity. However, marine science and conservation have historically excluded Aboriginal participation and expertise from ocean resource research and management. A recent memorandum of understanding between Aboriginal Tasmanians and state and federal research authorities has created a promising opportunity to inform the development of a more inclusive research and conservation agenda in Tasmania that embraces Indigenous knowledge and practices.
Emma Lee, an Indigenous woman and social scientist, will work with Aboriginal communities and state and federal research institutions to create a framework for Aboriginal inclusion and leadership in the state's marine research and conservation efforts. She will convene workshops with Aboriginal elders, traditional rights holders, mainstream research institutions, and resource managers to develop research agendas and co-design a mechanism for including Indigenous input and knowledge in the state's regulatory policies, management plans, and monitoring efforts. Lee will also convene an advisory group to inform a public outreach strategy to highlight Aboriginal women's current and historical role in sea country stewardship.