Pew's 2022 Marine Fellows to Tackle Range of Projects to Improve Ocean Health
Scientists plan research on deep-sea exploration, wildlife protection and monitoring, seagrass restoration, and more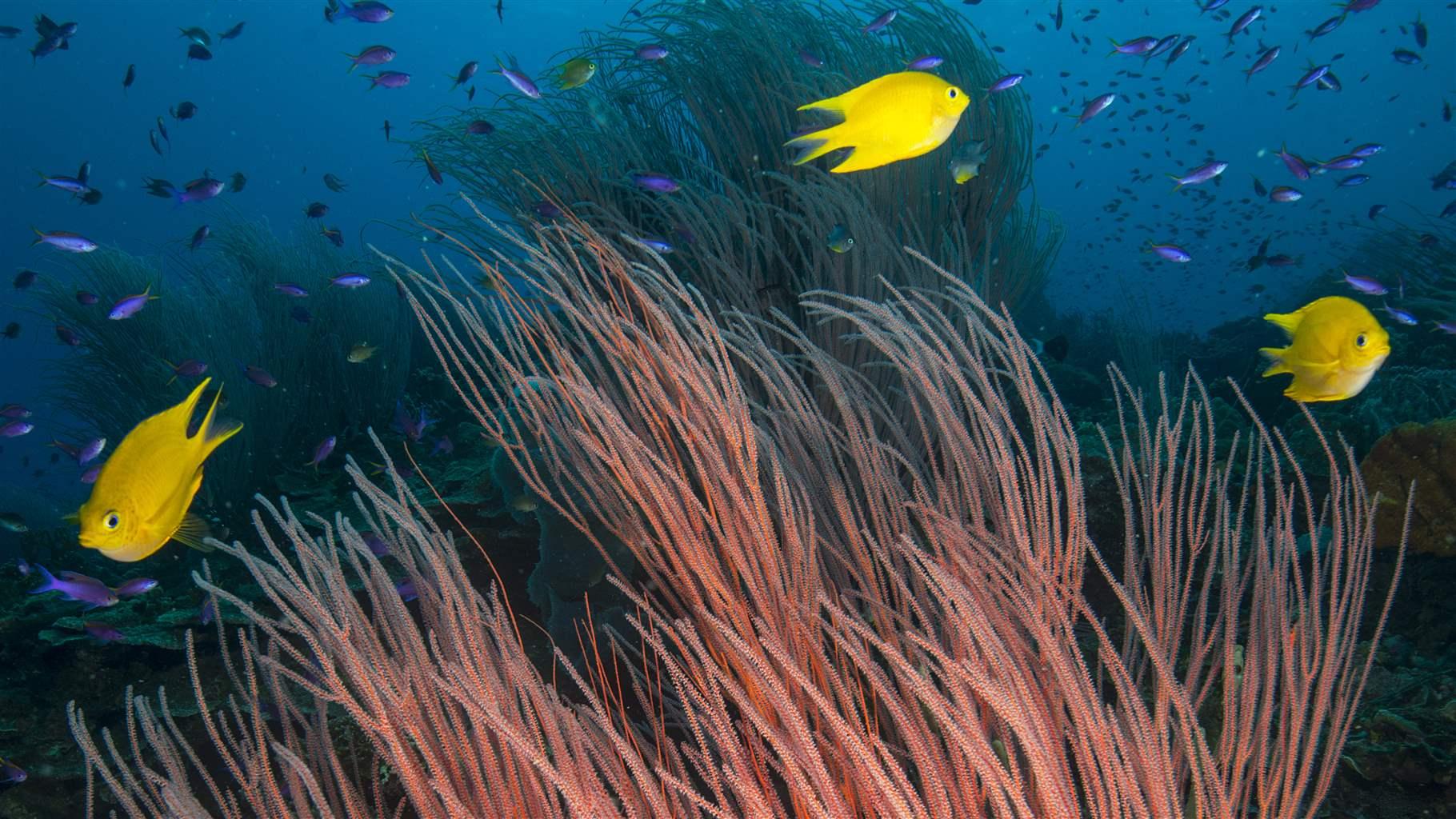 The Pew Charitable Trusts is proud to welcome six new scientists into the Pew Fellows Program in Marine Conservation. These fellows, one each from India, Indonesia, Malaysia, and Trinidad and Tobago, and two from the United States, join a global community of nearly 200 Pew marine fellows engaged in vital ocean conservation work on all continents.
Like their predecessors, each new fellow will conduct a three-year research project designed to address pressing challenges in the marine environment.
The 2022 cohort's projects include researching the social and economic impacts of marine protected areas on nearby communities, exploring little-studied mesophotic and deep-sea habitats, and testing new tools and techniques to improve seagrass bed restoration. Other new projects will focus on working with fishing communities to reduce cetacean bycatch, applying approaches from the finance sector to improve monitoring of penguin populations, and building an evidence base to support a sustainably managed traditional northern abalone fishery on Haida Gwaii—a group of islands off British Columbia's west coast—developed in partnership with Indigenous scientists and community members.
"The Pew Fellows Program in Marine Conservation continues to support outstanding researchers working to enhance our understanding of the ocean. We are excited to welcome the six newest members of the Pew marine fellows community as they advance the scientific basis for effective marine conservation," said Molly Irwin, vice president of research and science at The Pew Charitable Trusts.
Now in its 26th year, the Pew Fellows Program in Marine Conservation awards mid-career scientists and other experts $150,000 grants over three years to pursue conservation-oriented research projects. Fellows are selected by an international committee of marine science experts following a rigorous nomination and review process. Pew has recognized 195 marine fellows from 41 countries since the start of the program.
A list of the 2022 recipients and their projects is available here.
Rebecca Goldburg directs environmental science programs at The Pew Charitable Trusts. Nathan Fedrizzi is a principal associate with the Pew Fellows Program in Marine Conservation.