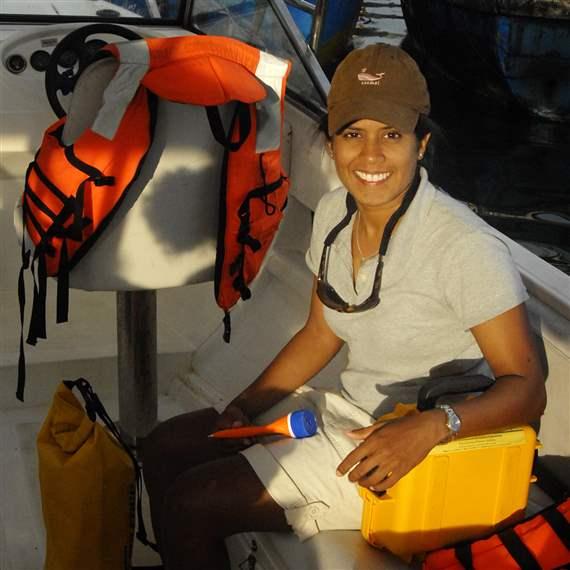 Title

Institution

Address




State, ZIP

Country

Email

Award year
Research
Providing training and education to Sri Lanka's next generation of marine conservationists and policymakers
Asha de Vos is the founder and executive director of Oceanswell, and of the Sri Lankan Blue Whale Project, the first long-term research project on blue whales in the northern Indian Ocean.
Experts have identified the waters around Sri Lanka as a priority for marine conservation because of the high degree of biodiversity in an area that has felt significant human impact. Blue whales—the largest animals on Earth—as well as sperm whales, orcas, dolphins, flying fish, turtles, manta rays, and whale sharks can all be seen a few miles off the island's coast. But Sri Lanka's rich marine environment is under pressure from rapid coastal development, increases in shipping traffic, and other threats caused by human activities at a time when less than 1 percent of the country's waters are protected.
De Vos will use her Pew marine fellowship to build Oceanswell to provide training and education to Sri Lanka's next generation of marine conservationists and policymakers. The organization works to create an informed and aware public through online and hands-on field educational courses in marine ecology and conservation.
To learn more about de Vos, visit her bio online.
See the rest of the 2016 Pew Marine Fellows.