Andrea Cuentas-Condori, Ph.D.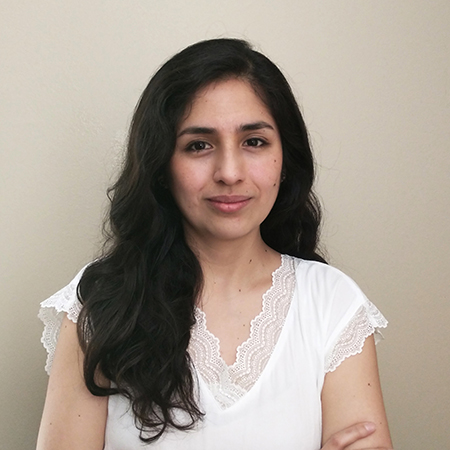 Title

Department

Institution

Address

333 Cedar St.
SHM B 163D

City, State, ZIP

Phone

203-785-5098

Email

Website

https://medicine.yale.edu/lab/colon_ramos/

Research field

Award year

Country of origin

Mentor name
Research
In the Colón-Ramos lab, I will examine how some neurons communicate using two different chemical signals rather than one. Nerve cells message each other using neurotransmitters, chemicals that are synthesized, packaged, and shared at the sites where neurons connect. For decades, neuroscientists thought that each neuron produced only one type of transmitter. But recent studies have shown that certain neurons communicate using two different kinds of neurotransmitters—and can tailor which they deploy, depending on the cell with which they are communicating. Using a cutting-edge suite of techniques in molecular genetics, microscopy, and live-cell imaging, I will determine how neurons spatially organize and regulate the release of multiple neurotransmitters. By specifically disrupting the use of one or other of the transmitters, I will assess how each contributes to the establishment of a functional neural circuit. Because such dual-transmission neurons are involved in vision, learning, and movement—and are impaired in disorders such as Parkinson's disease—these findings could have clinical implications in addition to furthering our understanding of fundamental neurobiology.