States Have New Tools to Address Persistent Infrastructure Investment Challenges
Collected resources on federal funding opportunities, and innovative metrics and financing tools that can help governments tackle repair backlogs
State Infrastructure Financing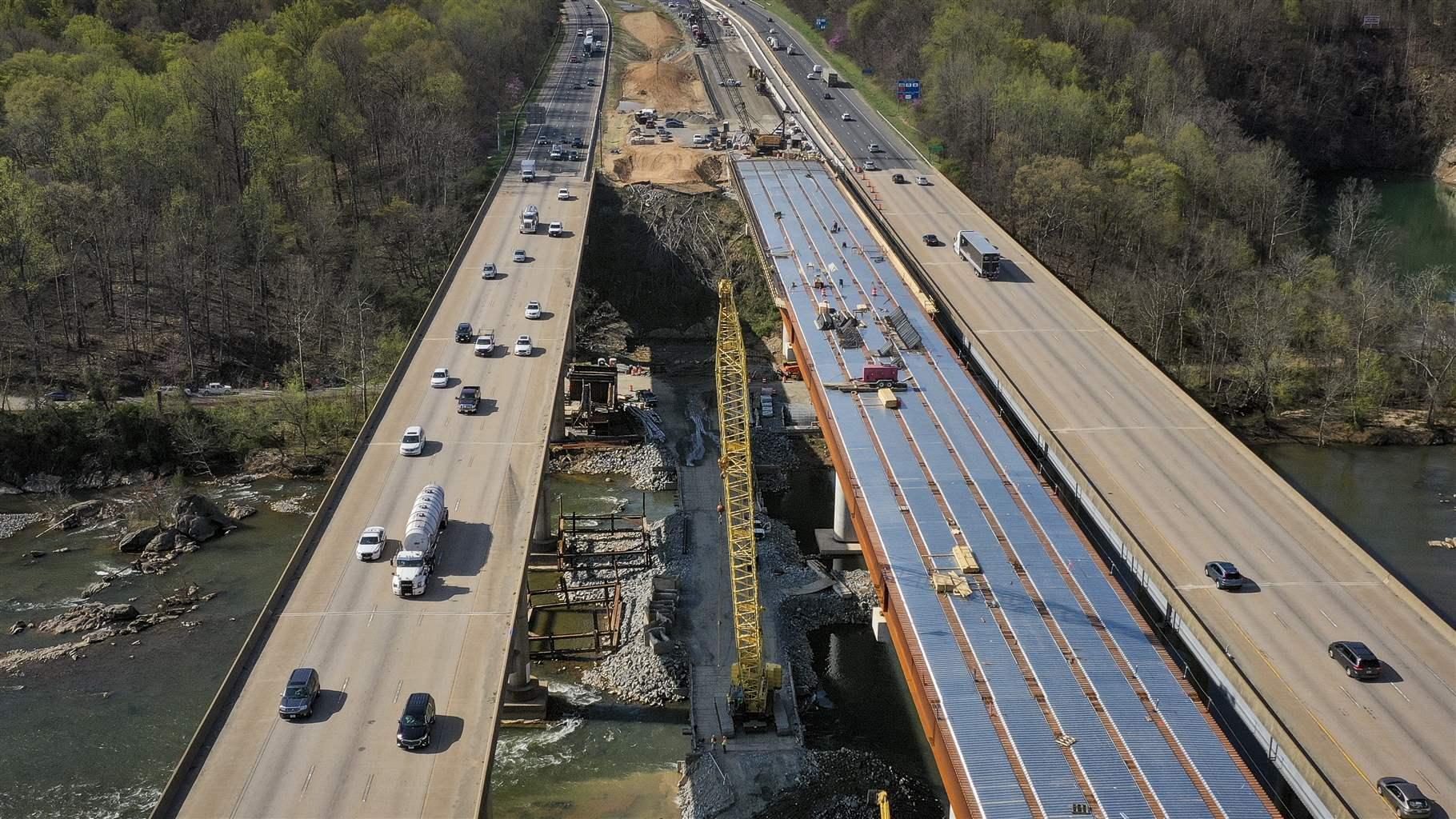 State and local governments spend roughly half a trillion dollars annually on America's roads, bridges, transit, and water systems, but still struggle to keep pace with needed repairs or make the significant upfront investments required to modernize public infrastructure. Most states lack the tools to track maintenance, repair, and investment needs for critical public infrastructure and, as a result, create unmonitored, long-term liabilities that could pose significant fiscal burdens in the future.
In recent years, the growing risks to public infrastructure associated with the changing climate have sharpened state and local policymakers' and stakeholders' focus on these substantial and long-standing investment shortfalls. And historic funding increases provided in the federal government's American Rescue Plan Act, Infrastructure Investment and Jobs Act, and Inflation Reduction Act could serve as a down payment on those unfunded liabilities. However, without adequate accounting measures in place to track capital maintenance and investment needs, policymakers will not have the information they need to effectively deploy these additional resources to meet policy objectives and emerging threats.
The research and analysis collected here examines the challenges that states face in trying to address maintenance and investment deficits for public infrastructure, explores tools that policymakers and the public can use to understand and tackle these shortfalls, and considers how states and localities can use federal resources to bridge the gap.
OUR WORK