Enrollment Hurdles Limit Uptake for FCC's Affordable Connectivity Program
Low-income applicants face challenges in qualifying for initiative intended to help more get access to broadband services
Enrollment Hurdles Limit Uptake for FCC's Affordable Connectivity Program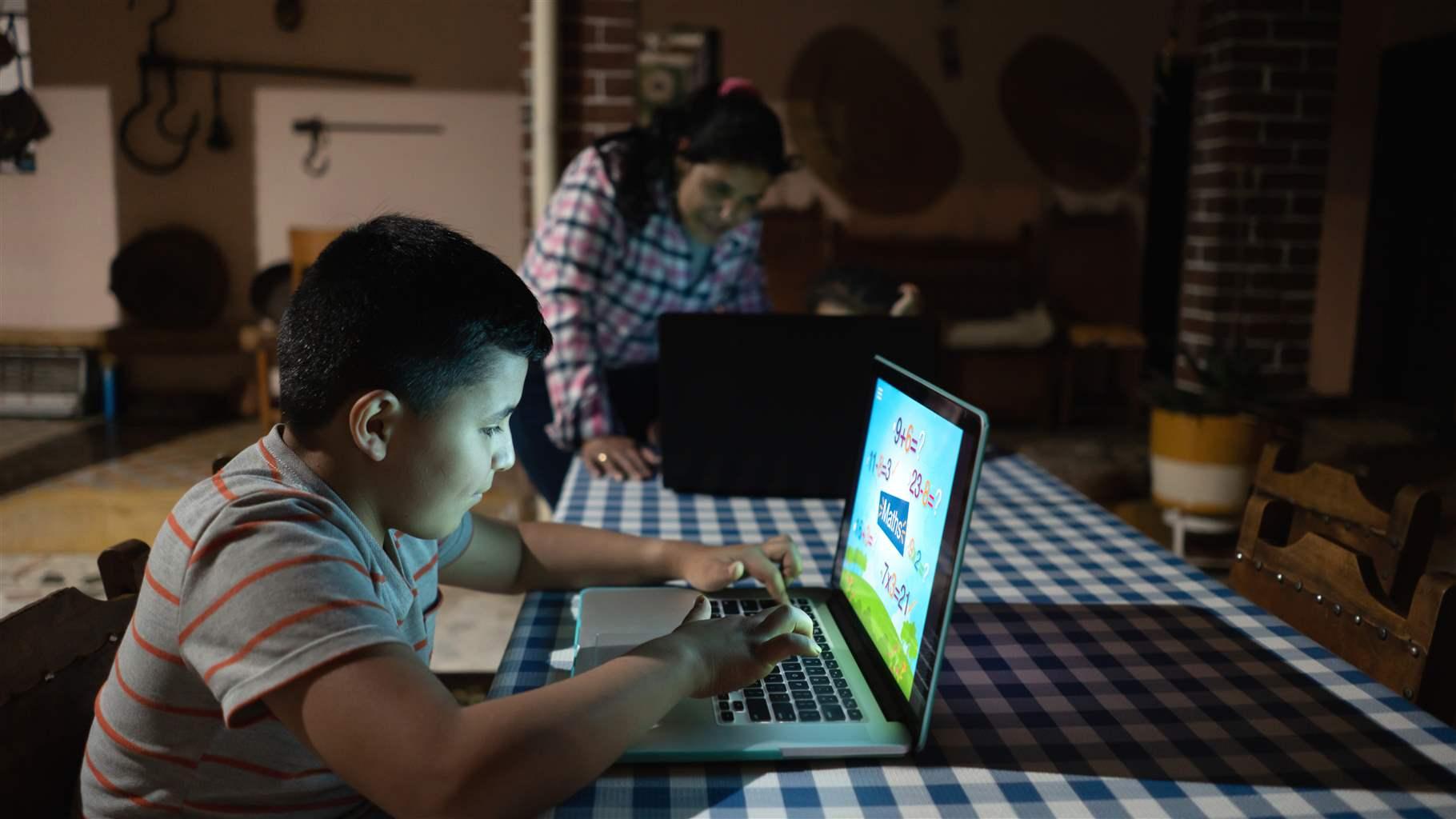 The Federal Communications Commission's (FCC) Affordable Connectivity Program (ACP) provides the primary subsidy available to cover broadband subscription costs for low-income households, but only 1 in 4 eligible households have enrolled in the ACP since it launched in 2021.
The problem of limited access to broadband can be especially acute in federally subsidized housing, where residents have incomes well below the area median and few resources to get online. Reducing enrollment burdens and improving federal data-sharing agreements would increase program uptake for residents who should be able to qualify automatically, especially older adults and people with disabilities.
What is ACP?
ACP provides a monthly subsidy up to $30 ($75 on Tribal lands) toward the cost of a broadband subscription for eligible low-income households. Since the program's launch as part of the massive federal Infrastructure Investment and Jobs Act enacted in 2021, many internet service providers (ISPs) have begun offering low-cost plans that are free for subscribers enrolled in ACP. Eligible households also can receive a one-time discount up to $100 toward a device from certain providers after contributing between $10 and $50.
Households with incomes at or below 200% of the federal poverty level or that participate in another qualifying program, including federal housing assistance, are eligible. The infrastructure legislation appropriated $14.2 billion for ACP, but analysts have predicted that the funds may be exhausted by 2024 without additional allocations.
Enrollment process challenges
Enrolling in ACP is a multistep process that falls on the participant. Households must first qualify by income or by participation in certain eligible programs through the National Verifier, an automated, centralized application system that determines consumers' eligibility for broadband subsidies. The system is run by the Universal Service Administrative Company (USAC), a nonprofit entity that administers ACP on behalf of the FCC. After completing verification, households must then find a participating ISP and apply the subsidy to a qualifying internet plan.
This process can take 30-45 minutes if everything goes right, and sometimes much longer if applicants run into problems with documentation or other issues; approval is often not immediate. Forty-five percent of applicants are rejected. Additionally, many abandon their applications before submitting them.
Many households are unable to be verified automatically and face logistical challenges with USAC's manual review process: Names may not match up exactly with the database, needed documentation may not be close at hand, or addresses may not be recognized. If applicants' chosen form of identification does not match the documentation of participation provided for another qualifying government program exactly, they must restart the entire application process.
A federal study of Lifeline, the primary broadband subsidy available before the ACP and which uses the same National Verifier review process, found that more than two-thirds of those submitting new and reverification applications through the manual review process abandoned their applications.
Easing enrollment for those in federally subsidized housing
USAC has a data-sharing agreement with the Department of Housing and Urban Development (HUD) to verify eligibility for public housing residents and people receiving housing choice vouchers. That agreement enables residents to be automatically verified. However, there is currently no data sharing for other housing programs, including project-based rental assistance, Section 202 Supportive Housing for the Elderly Program, and Section 811 Supportive Housing for Persons with Disabilities Program. These residents must go through a manual review of documentation showing that they qualify, despite receiving federal housing assistance that should make them automatically eligible.
The lack of a comprehensive data-sharing agreement between USAC and HUD's multifamily housing portfolio makes the ACP enrollment process unnecessarily burdensome for applicants already regularly proving their income to live in federally subsidized housing. Multifamily housing providers have urged the FCC to amend the program to provide automatic eligibility to all residents of federally assisted housing.
Recognizing this issue, the commission recently directed the relevant agencies "to expand and swiftly finalize a revised data-sharing agreement with HUD that would allow more federal housing assistance recipients to be automatically approved for the Affordable Connectivity Program through the National Verifier." This is an important step toward reducing barriers to enrollment for residents of federally assisted housing.
An alternative verification process provides another avenue to simplify ACP enrollment. The standard process places the burden for enrollment on low-income households, though the program benefits both enrolled households and the ISPs that receive the monthly subsidy. The alternative shifts some of the enrollment process to the ISP. According to the FCC's ACP guidance, service providers can propose their own eligibility verification processes in addition to or instead of the National Verifier.
This option is available only to ISPs that already offer a verification process for their own income-restricted low-cost offerings. For example, Starry, a fixed wireless ISP based in Boston, started Starry Connect. The initiative partners with public and affordable housing owners in the five metro areas where Starry operates to qualify entire buildings for low-cost broadband, rather than requiring each household to individually qualify. All Starry Connect customers can automatically enroll in low-cost options, including plans that are free with the ACP.
Implementation of the FCC's recommendations on data sharing and expanded use of alternative verification processes would help reduce the review burdens associated with ACP enrollment. Federal and state policymakers should continue to evaluate options for facilitating ACP enrollment—not just for households receiving federal housing assistance but also for those qualifying through other federal benefit programs—to ensure that more low-income families can get and stay connected to broadband.
Anna Read is a senior officer and Kelly Wert is an associate with The Pew Charitable Trusts' broadband access initiative.