Kenneth H. Britten, Ph.D.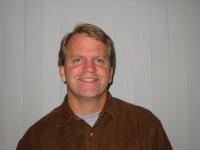 Title

Department

Institution

Address

1544 Newton Court

City, State, ZIP

Phone

(530) 754-5080

Email

Website

http://neuroscience.ucdavis.edu/user/42

Research field

Award year
Research
Research in my laboratory focuses on the processing of motion information in dorsal extrastriate cortex. There are two main branches to the program, which can be roughly described as the "how" and the "why" of higher-level motion processing in cortex. How does a visual motion hierarchy process information? We believe, on the basis of anatomy and physiology, that extrastriate cortex is hierarchically organized. We have been studying the middle temporal area (MT), which has fairly simple RFs, and its immediate target, the medial superior temporal area (MST). Another question we work on is how are the signals in cortex employed in perception? The nuts and bolts of extrastriate circuitry are interesting enough, but we are also interested in relating signals in cortex to perception of motion, and especially to the perception of complex, "high-order" moving patterns. Ideally, these two approaches will converge in the next few years - we can formulate biologically realistic, circuit-based models which are consistent with our measurements of the quantitative relationship between neurophysiology and perception.