From the heat of the equator to the North and South poles, the ocean binds the planet together, supporting communities, maritime industries, and most life on Earth.
Covering more than 70 percent of the planet, the ocean regulates the weather, produces 70 percent of the oxygen in our atmosphere, and is home to nearly a quarter of the world's known species—and many that still await discovery.
But the marine ecosystem is ailing because of problems that include overfishing, plastic pollution, climate change, ocean acidification, and marine debris.
Studies consistently show that large, fully protected marine reserves protect biodiversity, safeguard traditional cultures closely linked to the sea, and allow plant and animal species to recover, all of which benefit areas far beyond the boundaries of the protected areas.
But less than 4 percent of the world's ocean is covered by strong safeguards, far short of the 30 percent recommended by the International Union for Conservation of Nature. Pew and the Bertarelli Foundation have partnered to increase the number of fully protected parks in the sea from nine to 15 by 2022, which will help restore our ocean's health to the benefit of all life on Earth.
Our Work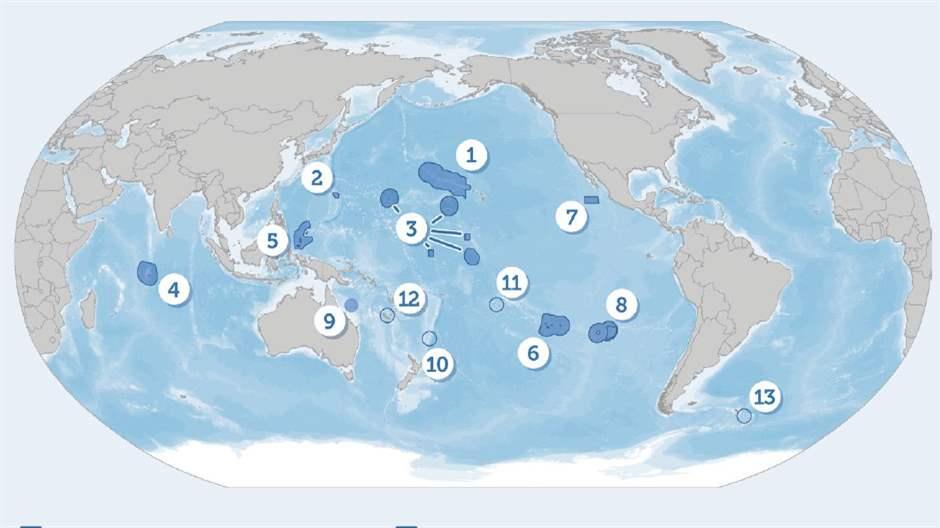 Where We Work
Explore