The Year's Biggest Marine Reserve Wins in 12 Stunning Photos
From Palau to Easter Island, a visual tour of the major gains in ocean conservation
2015 was a landmark year for ocean conservation. With the announcements of the Palau National Marine Sanctuary, an Easter Island Marine Park, the Pitcairn Islands Marine Reserve, and the Kermadec Ocean Sanctuary, more than 2.5 million square kilometers of additional ocean (about 965,000 square miles) will soon be fully protected. This will increase the total amount of ocean safeguarded at this level to 6.5 million square kilometers (2.5 million square miles).
Worldwide, about 2 percent of the ocean has been set aside as fully protected marine reserves; scientists recommend at least 30 percent. This oceans map shows where Pew's Global Ocean Legacy campaign has worked, its progress to this point, and where its ongoing efforts are focused.
See why these four wins are worth celebrating.
Palau Creates Earth's 6th-Largest Marine Reserve
Shutterstock
Palau President Tommy E. Remengesau Jr. signed the Palau National Marine Sanctuary Act on Oct. 28, protecting 80 percent of the island nation's exclusive economic zone (EEZ)—a higher percentage of safeguarded waters than in any other country in the world. EEZs extend roughly 200 miles from a country's coast.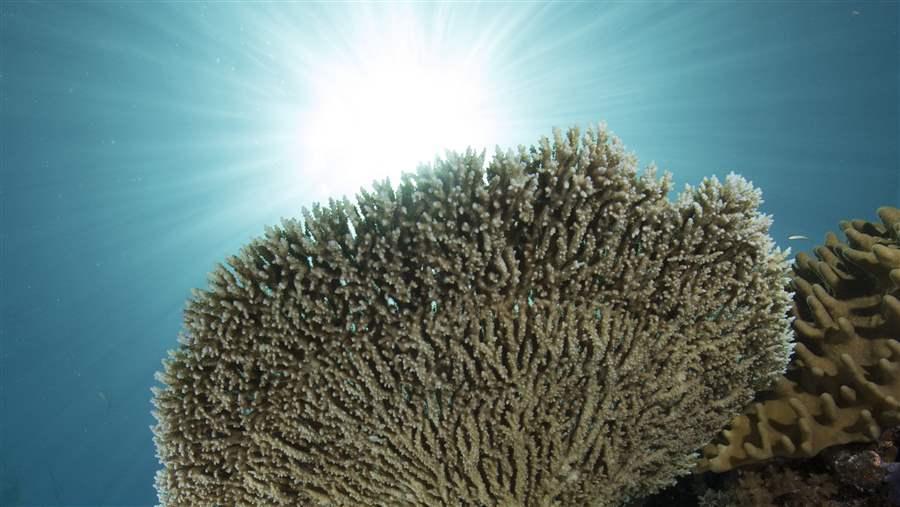 Richard Brooks
Palau's waters contain more than 700 species of coral—such as table coral, shown here—and 1,300 species of fish. Together, they contribute to the teeming seascapes surrounding this Pacific nation's 250-plus islands.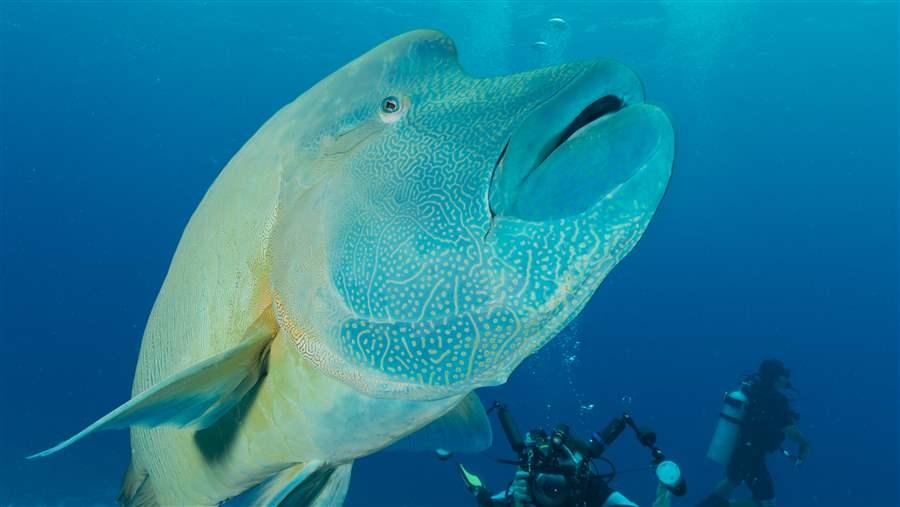 Richard Brooks
Easter Island Makes History, Again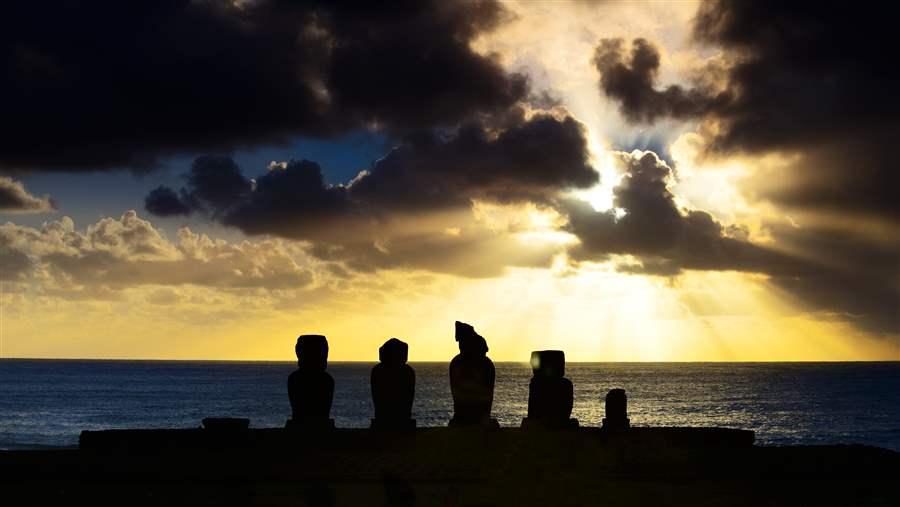 Eduardo Sorensen
Several of Easter Island's famous moai—giant, centuries-old statues—stand watch over Pacific waters from the Chilean territory. On Oct. 5, Chile's president, Michelle Bachelet, pledged to work with the indigenous Rapa Nui community to create a fully protected marine park.
Eduardo Sorensen
The largely unexplored waters around Easter Island (also known as Rapa Nui) contain areas of rare biodiversity and geological hot spots, including the only hydrothermal vents—cracks in the seafloor that spew volcanically heated water—in Chilean waters. Shown is the Easter Island spiny lobster.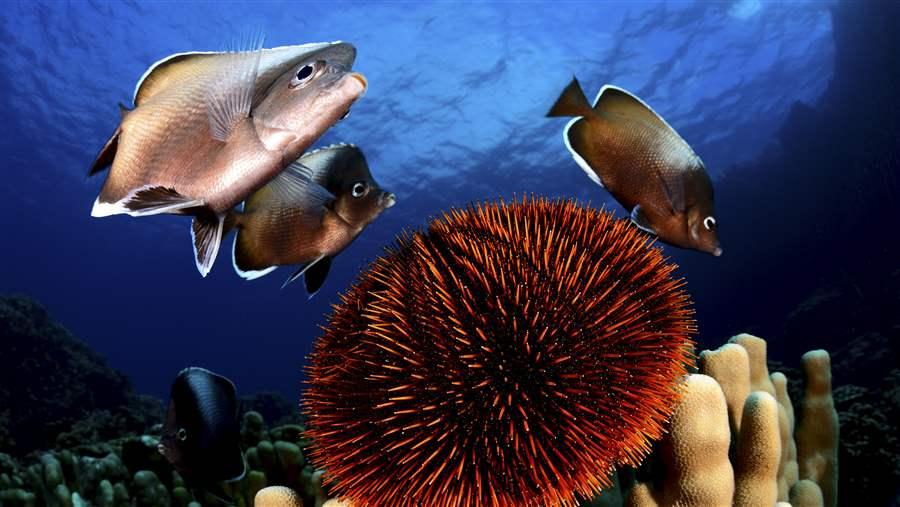 Eduardo Sorensen
The tipi tipi uri, or Easter Island butterflyfish, is one of 142 species found only in the waters surrounding Easter Island; 27 of these are threatened or endangered. (Video: Easter Island's stunning sea life.)
Pitcairn Protections Break Record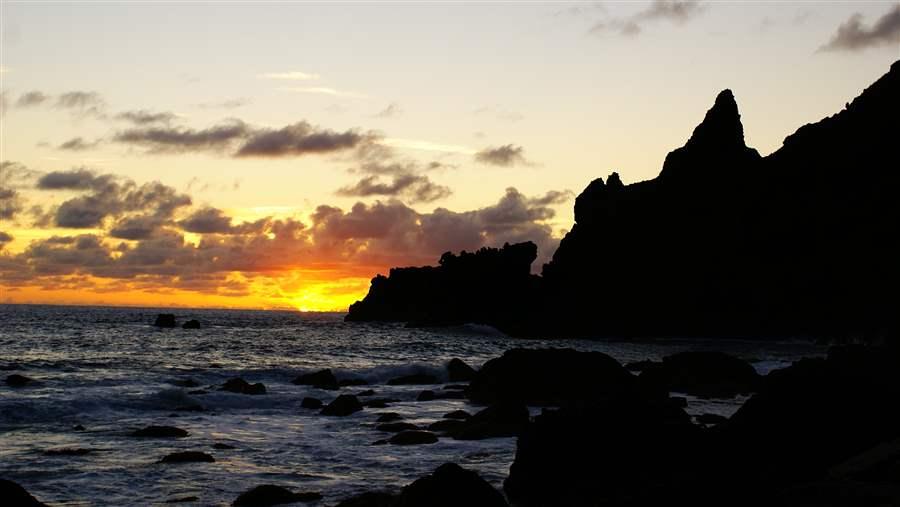 Andrew Randall Christian

On March 18, the British government announced plans to establish the Pitcairn Islands Marine Reserve in the waters surrounding this South Pacific territory. At roughly 3 ½ times the size of the United Kingdom, the newly protected area will be the world's largest fully protected marine reserve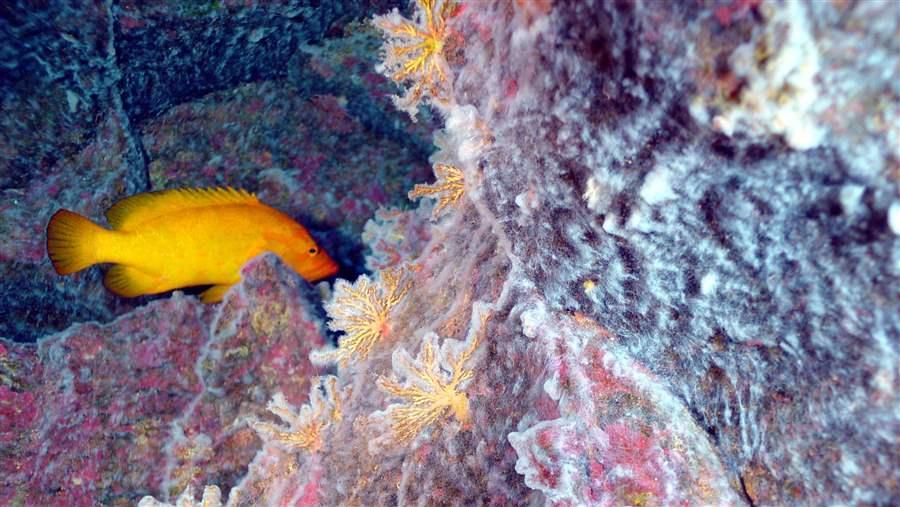 NOAA
Pitcairn's marine ecosystem includes the world's deepest known living plant, a species of encrusting coralline alga found 382 meters (1,253 feet) below sea level.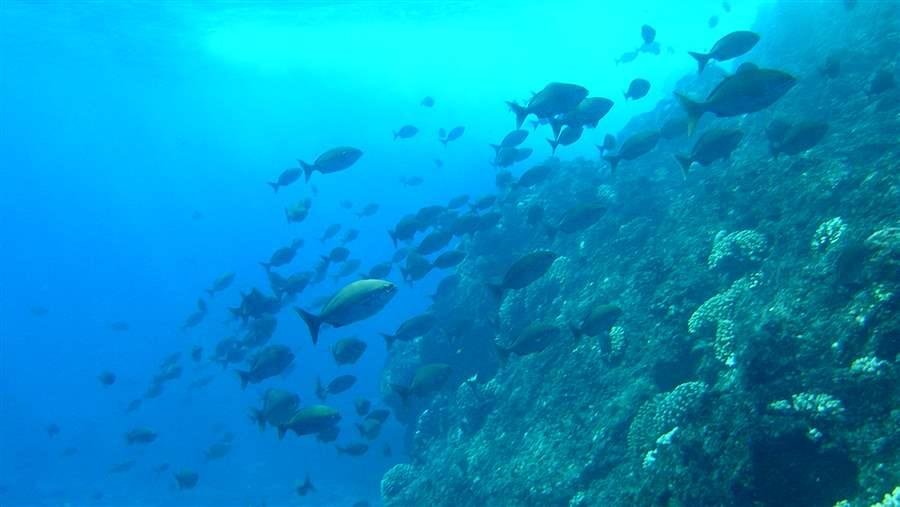 Andrew Randall Christian
Forty-Mile Reef—thought to be the world's deepest and best-developed coral reef—will be protected by the Pitcairn reserve.
Enlarging the Protected Area Around the Kermadecs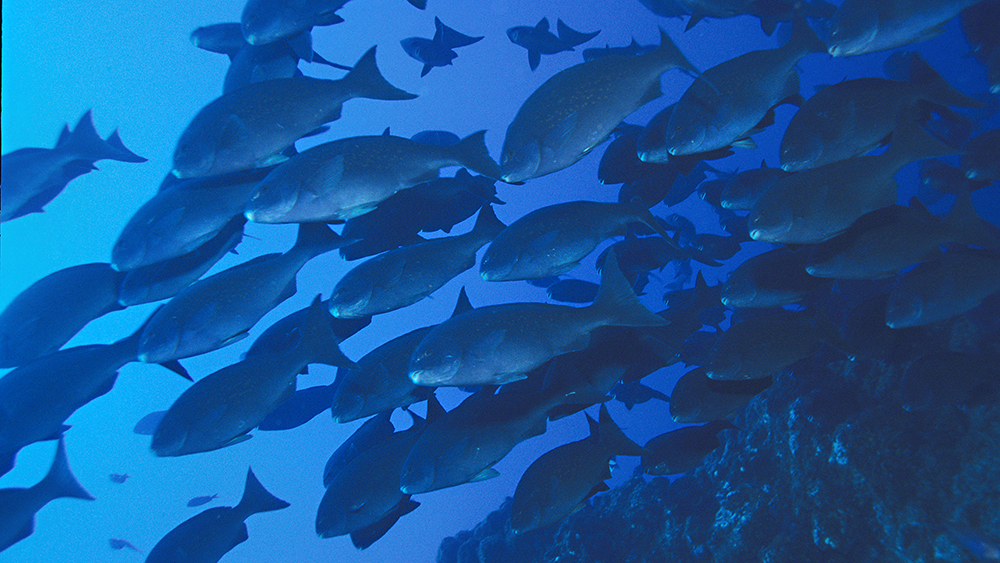 Malcolm Francis
Building on a smaller reserve established in 1990, New Zealand Prime Minister John Key announced plans Sept. 28 for a 620,000-square-kilometer (239,383-square-mile), fully protected ocean sanctuary in the waters surrounding the Kermadec Islands about 1,000 kilometers (620 miles) northeast of New Zealand's North Island.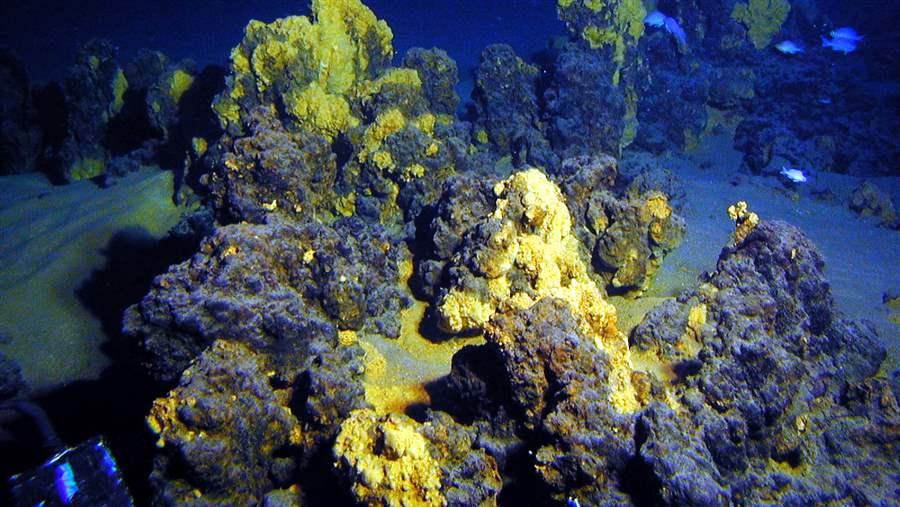 NOAA

The South Pacific's Kermadec region is home to more than 50 underwater volcanoes, which form part of the longest underwater volcanic arc on the planet.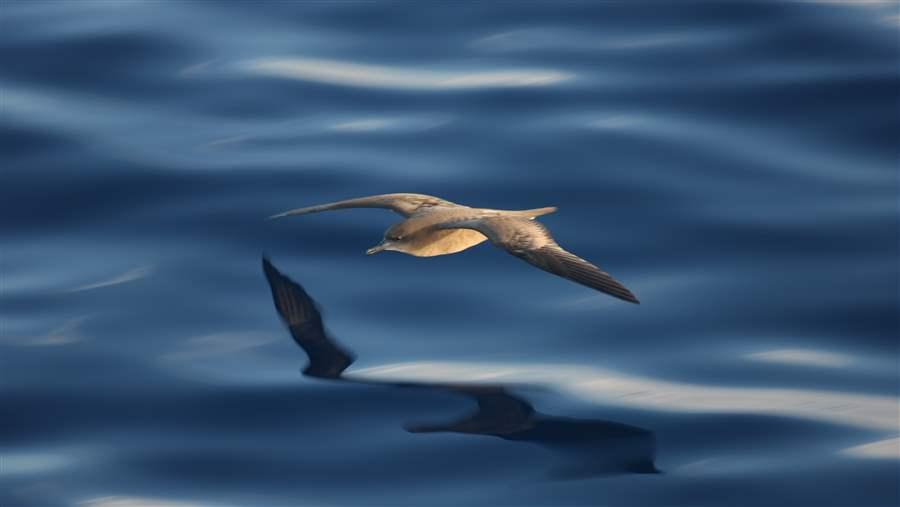 Gareth Rapley