Vorschlag der Europäischen Kommission für Fanggrenzen 2016 in nordwestlichen Gewässern
Fischereiminister beraten im Dezember über zulässige Gesamtfangmengen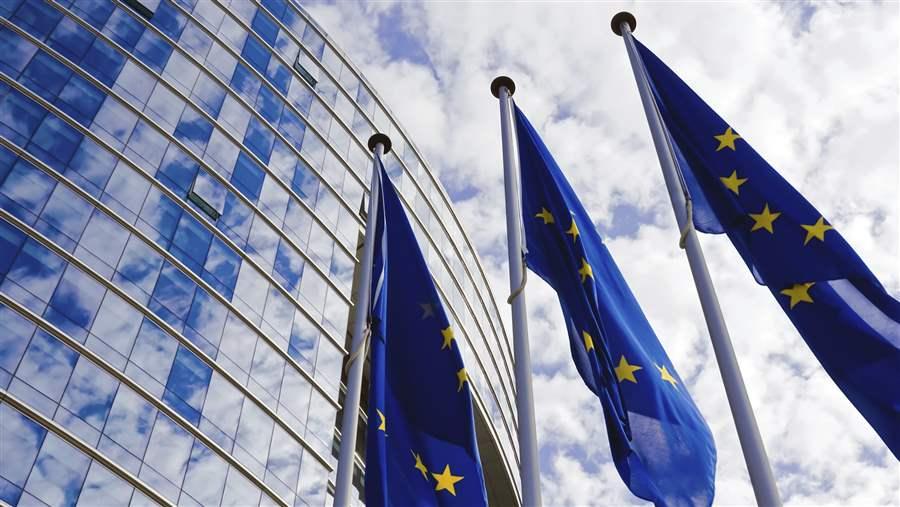 iStock
Ein am 10. November veröffentlichter Vorschlag der Europäischen Kommission für Fanggrenzen für 2016 in den nordwestlichen Gewässern Europas ist der zweite Test für die Ambitionen der europäischen Fischereiminister, die Überfischung gemäß den Zielen der reformierten Gemeinsamen Fischereipolitik (GFP) zu beenden.
Die im vergangenen Monat durch den Fischereirat festgelegten zulässigen Gesamtfangmengen (TACs) für die Fischerei 2016 in der Ostsee überschritten in den meisten Fällen die wissenschaftlichen Empfehlungen. Die Grenzen schaffen faktisch eine gesetzliche Grundlage für die Überfischung zweier Kabeljaubestände sowie der Bestände für Sprotten, Hering und Lachs. Diese Tatsache ist eine mahnende Erinnerung an den politischen Druck, der im Vorfeld des Treffens des Rates im Dezember, bei dem die Minister über die neuen Kommissionsempfehlungen beraten werden, ausgeübt werden wird.
Der Vorschlag für die Gewässer des Atlantiks betrifft sehr viel mehr Fischbestände und ein wesentlich weitläufigeres Gebiet als die Ostsee. Die Vorschläge der Kommission zu den Fanggrenzen blieben in vielen Fällen im Rahmen der wissenschaftlichen Empfehlungen, einige sind jedoch höher angesetzt als vom ICES (International Council for the Exploration of the Sea) empfohlen.
Bei dem im Dezember stattfindenden Treffen werden die Fischereiminister massivem Druck ausgesetzt sein, kurzfristige Gewinne über langfristige Nachhaltigkeit zu stellen. Aufgrund nationaler Fischereiinteressen werden sie dazu gedrängt werden, die Fanggrenzen anzuheben. Dies ist eine Dynamik, die bereits seit Jahrzehnten den Ausgang des Dezemberrates bestimmt. Die reformierte GFP versucht diesem Problem entgegenzutreten, indem sie klare Ziele setzt und "wo möglich" bis 2015, jedoch spätestens bis 2020 eine Beendigung der Überfischung fordert. Trotzdem überstiegen die meisten der Fanggrenzen für 2015 die Empfehlungen des ICES. 2020 rückt näher und so müssen die Minister substanzielle Fortschritte machen, um die Versprechen der GFP noch halten zu können.
Um dieses Ziel zu erreichen, richten sich unsere Blicke sowohl auf Karmenu Vella, den EU-Fischerei-Kommissar, der bei der Festlegung der Fanggrenzen mit den Fischereiministern die Marschrichtung vorgeben soll, als auch auf die Fischereiminister, die sich auf eine unverzügliche Beendigung der Überfischung einigen sollen. Die Umsetzung dieser Ziele wird uns sowohl die Vorteile einer produktiven, nachhaltigen Fischerei eröffnen, als auch für eine auf lange Sicht gesündere Meeresumwelt sorgen.
Andrew Clayton leitet die Pew-Initiative zur Beendigung der Überfischung in Nordwesteuropa.