Students With Loans Face Financial Barriers to Degree Completion
Economic insecurity among borrowers highlights needed repayment system fixes
Students With Loans Face Financial Barriers to Degree Completion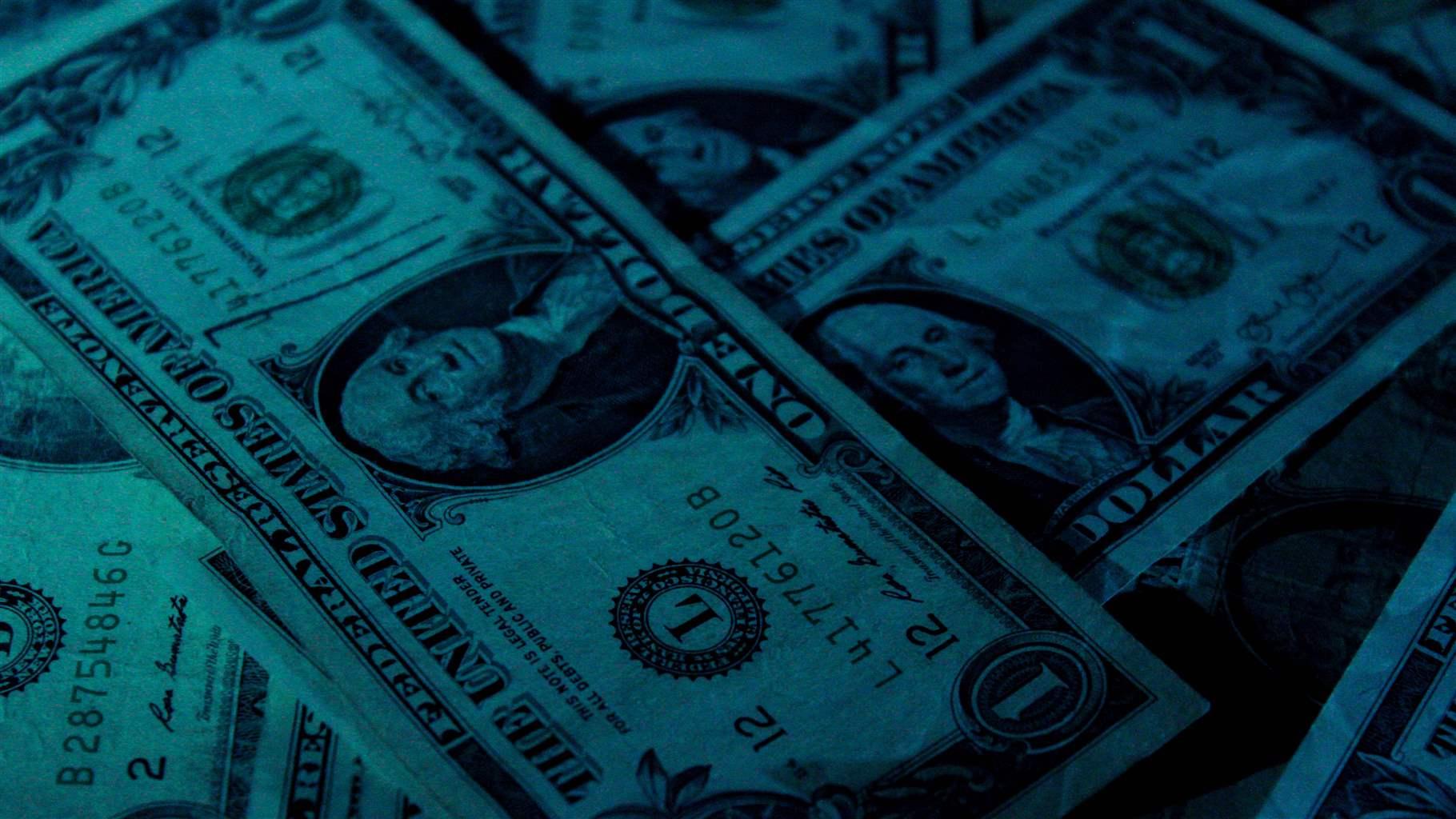 In a typical year, students and their families face an array of decisions about how to pay for postsecondary education—but this is not a typical year. For those with student loans, repayment is slated to begin again in January 2023 after a three-year pause triggered by the COVID-19 pandemic, which also led to increased economic hardship for millions of American households.
Now, a new survey from The Pew Charitable Trusts shows that—even before taking out a college loan—students who borrow are more likely than their peers who do not to face financial insecurity that can hinder their ability to complete their degree programs as planned. And those academic delays, in turn, can result in later repayment struggles.
The findings, which come from a spring 2021 survey of 2,806 respondents conducted for Pew by opinion and market research company SSRS, highlight the experiences of current students with and without student loans. Although the sample does not allow for analysis of additional factors associated with student financial security and repayment outcomes, such as school type, race, dependency status, and Pell Grant receipt, the findings survey nevertheless identifies key challenges facing student borrowers.
Among students who were enrolled in a postsecondary program at the time of the survey, those with loans were more likely than their debt-free peers to report being financially insecure (41% and 26%, respectively) and to have experienced an adverse financial event—such as being unable to afford housing payments or having overdrawn an account—in the preceding year (65% and 45%, respectively).
Borrowers also often said that their financial difficulties would prevent them from successfully completing their programs of study. More than 1 in 4 (28%) indicated that they were not confident they had the financial resources to complete their programs, compared with only 7% of students without loans. Noncompletion is closely related to negative student loan repayment outcomes such as default, because borrowers often are left with debt from their studies but without the income returns that can come with a higher credential, a scenario that disproportionally harms borrowers already at risk of financial insecurity.
Even borrowers who do complete their programs may take longer to do so than they thought when they first enrolled. The survey found that 41% of students who had loans and were confident they could complete their program of study expected to finish later than they originally planned, compared with 27% of students without loans who were confident of graduating. Further, 65% of borrowers thought it was very likely they would have to take out additional loans for subsequent semesters.
Similarly, prior Pew research indicates that borrowers who are unable to complete a degree may wish to do so in the future but are hesitant because they would have to borrow more or accrue additional interest on their existing loans once re-enrolled. And although a recent analysis by the Federal Reserve Bank of St. Louis found that many younger borrowers with an associate or bachelor's degree report that the benefits of college were greater than the costs, when students need more time to complete a course of study—and have to borrow more as a result—the additional debt can cause further problems, including growing balances, if they have difficulty repaying their loans.
The findings of Pew's survey underline the importance of a repayment system that is responsive to the financial security of borrowers—particularly those most at risk for delinquency and default and who do not complete their courses of study—and that effectively connects borrowers with available resources. Borrowers enter default on their student loans after 270 days of delinquency and once in default, they face a range of consequences, including wage garnishment and withholding of money from income tax refunds and Social Security benefits.
Earlier this year, the Department of Education announced reforms to the student loan servicing system that aim to decrease delinquency and defaults; it is also working on loan cancellation and the launch of a new income-driven repayment (IDR) plan to make monthly payments more affordable and constrain balance growth.
As the department makes progress toward these initiatives, policymakers throughout the government should:
Continue targeted outreach to at-risk borrowers. Pew research of borrowers' repayment patterns has found that several indicators—including delinquency, financial hardship, and repeated pausing of payments—can help identify borrowers at risk of defaulting on their loans.The Department of Education is moving forward with plans for a new student loan servicing system, and, as part of that work, it should continue to target these borrowers and inform them of their repayment options.
Implement an improved IDR plan. In August 2022, President Joe Biden announced the creation of a new IDR plan that would significantly increase payment affordability and reduce balance growth, priorities that Pew also has emphasized. The proposal would lower the amount of discretionary income used to calculate payments for qualifying borrowers and provide incentives for borrowers to pay on time—fully subsidizing their unpaid interest as long as they stay current. After this fall's rule-making process, the department should make this new plan available to borrowers as soon as possible.
Make IDR plan enrollment more seamless. The 2019 Fostering Undergraduate Talent by Unlocking Resources for Education (FUTURE) Act instructed the Internal Revenue Service and the Department of Education to securely share borrower data to automate IDR income recertification, a process that has historically posed problems for many borrowers. As the department works toward implementation of data sharing in summer 2023, it should make sure that borrowers can opt into data sharing early in—or even before entering—the repayment process. Past Pew research has found that borrowers who struggle early in repayment are 2.5 times more likely to eventually default. Early engagement and enrollment in an IDR plan may help borrowers avoid such pitfalls.
This survey was conducted for The Pew Charitable Trusts by SSRS through the online SSRS Opinion Panel. Interviews were conducted May 10 through June 16, 2021, among a representative sample of 2,806 total respondents. The survey's margin of error with design effect for all respondents is plus or minus 3 percentage points at the 95% confidence level.
Lexi West is a principal associate and Brian Denten is an officer with The Pew Charitable Trusts' project on student borrower success.