A. Kimberley McAllister, Ph.D.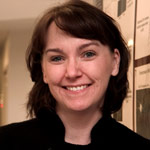 Title

Department

Institution

Address

Medical Neuroscience Building Room 502F
1544 Newton Court

City, State, ZIP

Phone

(530) 752-8114

Email

Website

http://www.ucdmc.ucdavis.edu/neurology/faculty/mcallister.html

Research field

Award year
Research
Research in McAllister's laboratory focuses on understanding the cellular and molecular mechanisms of synapse formation, competition, and elimination in the developing visual cortex. The lab studies the formation, persistence, and elimination of individual synapses between dissociated, cultured visual cortical neurons using time-lapse imaging. In addition to studying the cellular and molecular mechanisms of synapse formation and plasticity, her lab is also interested in elucidating the role for immune molecules in early postnatal cortical development. McAllister's lab is working to identify the role for cytokines and synaptic activity in regulating MHCI expression as well as determining the mechanisms that MHCI uses to negatively regulate cortical connectivity. Since these immune molecules are implicated in several neurodevelopmental disorders, including autism and schizophrenia, MHCI molecules could mediate the effects of the environment on cortical connectivity both during normal development and in neurodevelopmental disorders.