How Southeast Stakeholders Are Safeguarding Salt Marshes
Collected resources about tidal wetland habitat and conservation efforts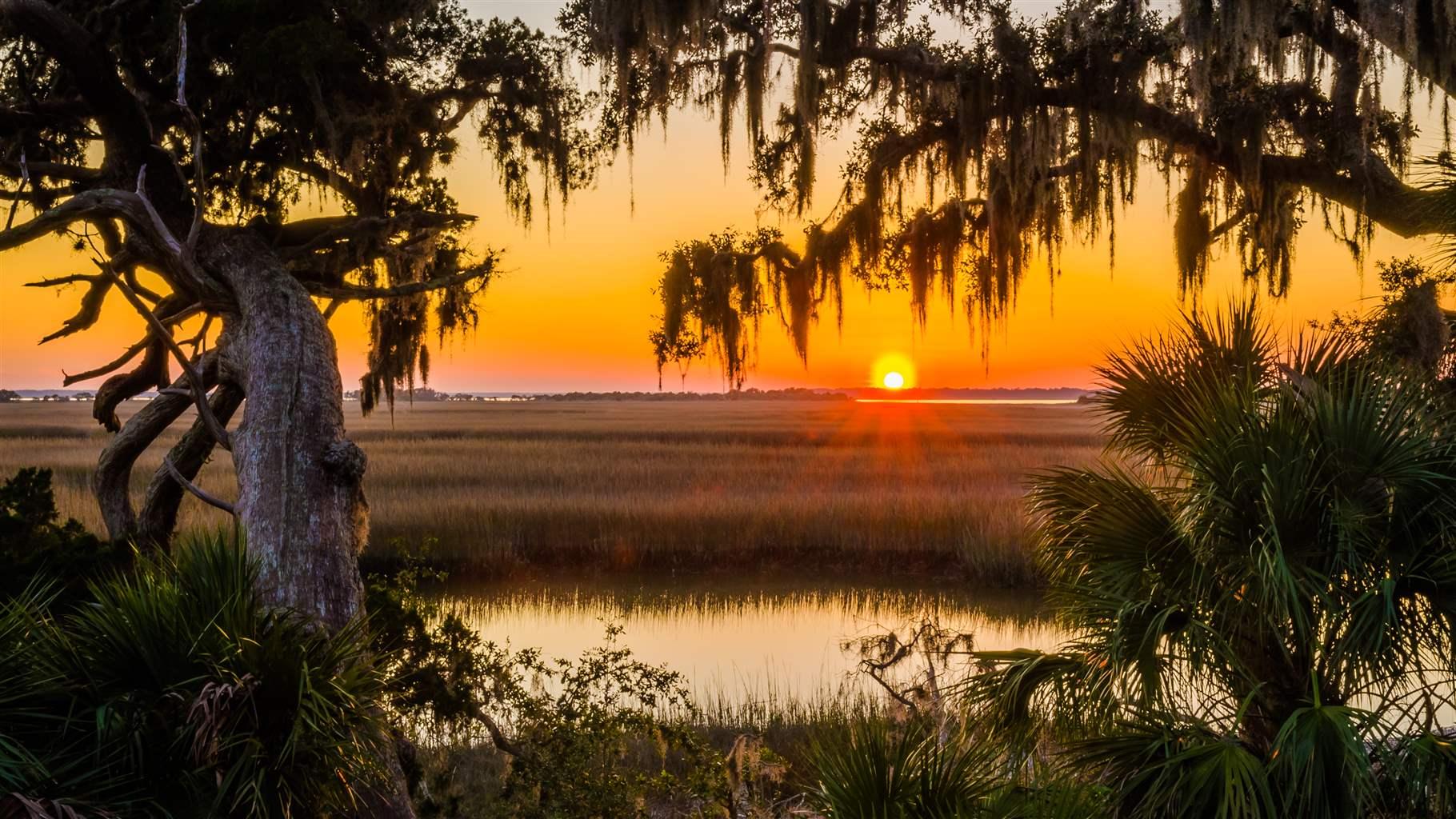 Salt marshes are grassy coastal expanses with meandering channels that fill with seawater and drain again as tides ebb and flow. They provide food, shelter, and nursery grounds for birds, fish, and myriad other wildlife. Healthy salt marshes filter runoff, reduce erosion, stabilize shorelines, protect against storm surge, and support species that are crucial to recreational and commercial fishing, waterfowl hunting, birding, and other activities.
But these tidal wetlands face urgent threats from rising seas, polluted runoff, and poorly planned development. So in May 2021, a group of regional government and military officials in the Southeastern U.S. launched an initiative aimed at conserving a 1-million-acre stretch of coastal salt marsh—nearly the size of Grand Canyon National Park—from northeast Florida through North Carolina. A salt marsh conservation plan could help communities and the military—which has installations for every branch on or near the Southeast coast—coordinate on forward-thinking transportation and development, targeted restoration projects, and protection of open lands adjacent to salt marshes, which would allow the tidal wetlands to move as sea levels rise.
The initiative is coordinated by the Southeast Regional Partnership for Planning and Sustainability, known as SERPPAS, which includes members of the U.S. Department of Defense and other federal agencies along with state environmental and natural resource officials from across the Southeast. Working with SERPPAS in the effort are The Pew Charitable Trusts; local officials; fishing, hunting, birding, boating, and conservation organizations; and other stakeholders, including the chieftess of the Gullah/Geechee Nation, descendants of enslaved Africans who live in the region's coastal communities.
The materials on this page examine the initiative, the people supporting it, the importance of marshes, and the reasons for protecting them.
OUR WORK