The Global Value of Tuna
Science-based management needed to protect $40 billion industry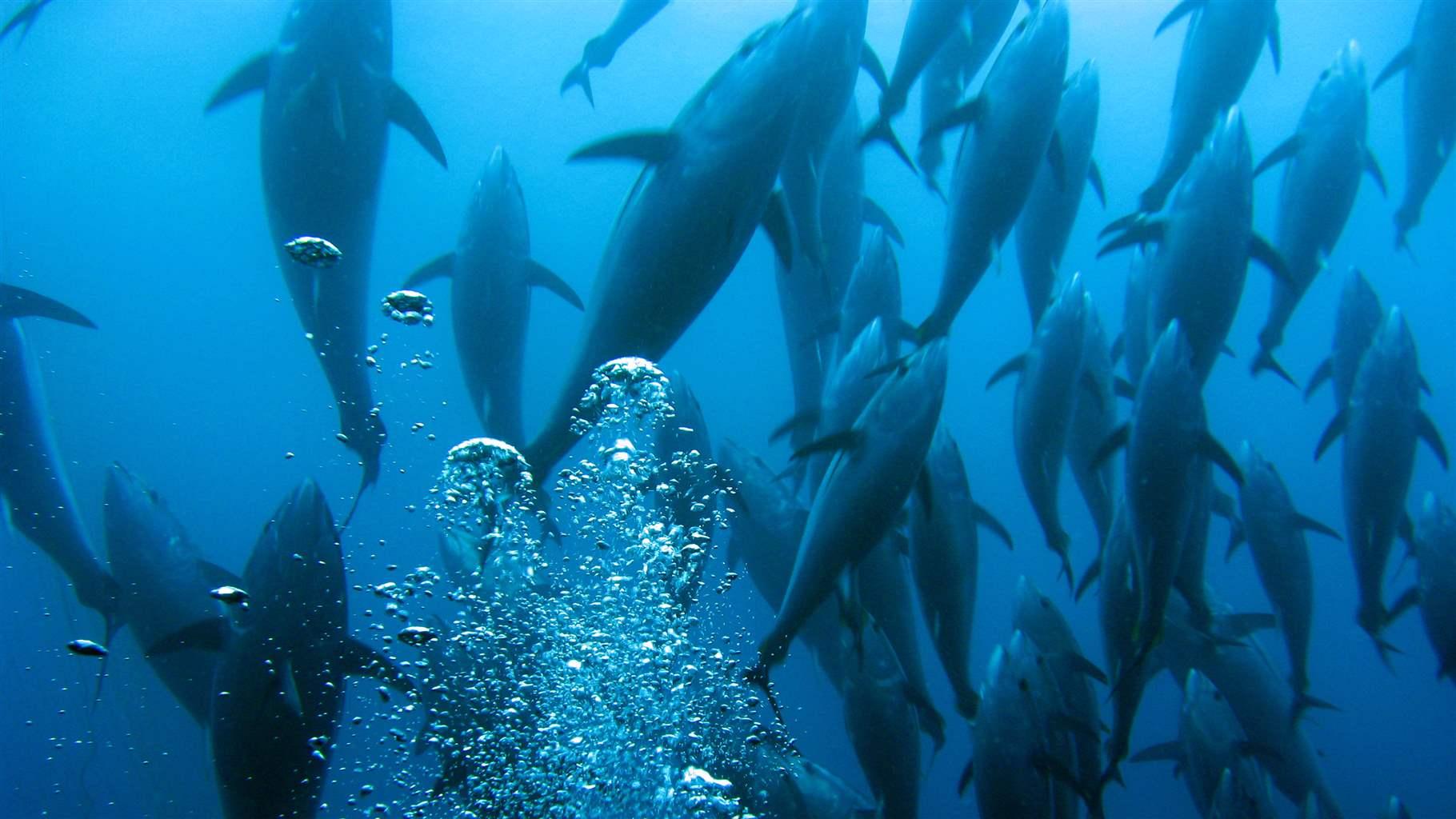 Commercial tuna fisheries contribute more than $40 billion to the global economy annually. But even as the combined catch of yellowfin, skipjack, bigeye, albacore, and Atlantic, Pacific, and southern bluefin tuna rose from 2012 to 2018, the end value—the amount paid by final customers—declined. And overfishing has caused the populations of several of these species to fall below sustainable levels.
Two "Netting Billions"reports, published in 2016 and 2020, show the economic importance of tuna fisheries across the world's ocean. Along with the overall value of the global tuna industry, these reports examined tuna's worth by region, species, and the gear that commercial vessels use.
To ensure that the tuna industry remains sustainable and profitable, fisheries managers should modernize regulations by implementing science-based, precautionary harvest strategies, improve oversight and accurate reporting of fishing activities, and ensure that there are consequences for noncompliance with fisheries rules. By protecting tuna, managers will also be protecting marine ecosystems and the industries and communities that depend on healthy stocks for food and livelihoods.
OUR WORK