Colorado Enacts Law to Help More Businesses Offer Retirement Benefits
Momentum building nationally to automatically enroll private sector workers in state savings programs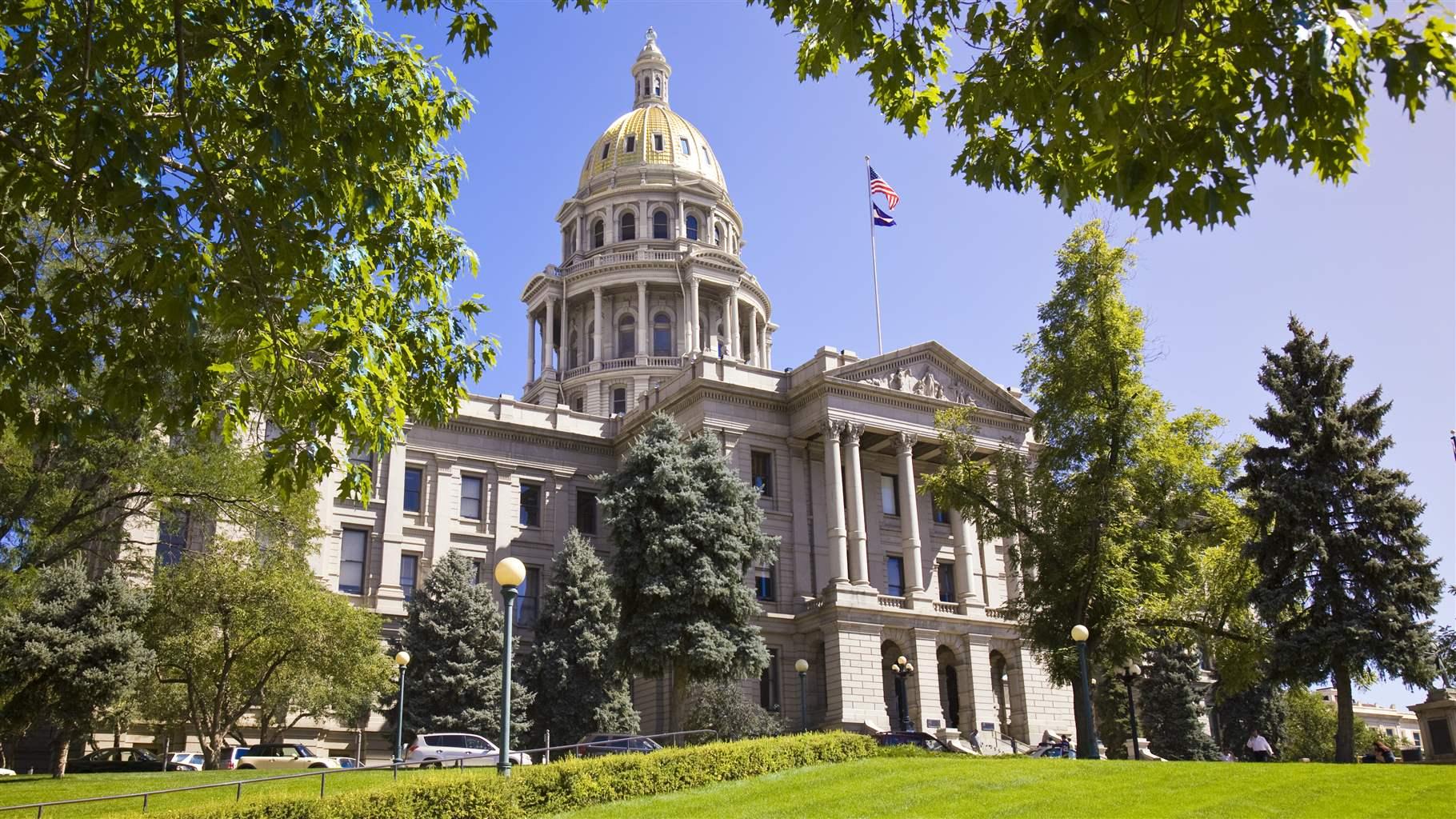 Colorado Governor Jared Polis (D) signed a law July 14 that will create a state-facilitated retirement savings program that automatically enrolls private-sector workers without access to employer-provided retirement benefits. Colorado joins a growing list of states, including California, Connecticut, Illinois, Maryland, New Jersey, and Oregon, that have enacted similar programs.
Support for the Colorado Secure Savings Program grew after the release of a 2020 report by the state treasurer's commission on retirement security. The report found that 40% of private sector workers in the state did not have access to a workplace retirement plan.
Report data also shows that when people lack retirement security, they often rely on the social safety net—Medicaid, social services, early claims to Social Security—and have lower household spending. These factors result in less money injected into the local economy, fewer jobs, and lost tax revenue for the state. With so few Coloradans putting away money for retirement, the commission report notes that the fiscal impact of such inadequate savings could reach nearly $10 billion over the next 15 years.
In 2016, Colorado State Senator Brittany Pettersen (D), speaking at a Pew panel on state-level retirement savings programs, made the case that automatically enrolling workers in a state program would increase retirement savings and boost the likelihood of plan participation. She said that would especially be the case among those who most lack access to workplace retirement plans, such as low-wage and younger workers and those from minority communities. Pettersen was the chief sponsor of the bill creating the Colorado Secure Savings Program.
Under the program, workers at eligible employers would see a percentage of their paychecks automatically deposited into a Roth individual retirement account—more commonly known as an auto-IRA plan. No Coloradan is required to participate, and those who do not opt out can change their contributions at regular intervals. The law creates an independent board to implement and run the program, which is intended to cover all private sector employers with five or more workers. The act also includes a grant feature to help businesses with five to 25 employees pay program startup compliance costs up to $300.
In addition to increasing worker participation and lightening the state's fiscal burden, auto-enrollment programs such as Colorado's can help small businesses by providing a workplace benefit more common at larger companies. Employers want to offer retirement benefits, but many—particularly smaller firms—cannot afford to start one or don't have the bandwidth to administer a plan.
Research by Pew, cited in the Colorado study, shows that the main reason small businesses choose not to start a workplace plan for their workers is concern that doing so would be too expensive (37%). Another 22% cited a lack of administrative resources as a key barrier to setting up a program.
But state-facilitated auto-IRA programs such as Colorado Secure Savings are designed to be a no-cost way for employers to provide retirement benefits. Under these programs, the fiduciary responsibilities typically do not fall on the employers, but on the third-party firms responsible for managing the employee savings.
Momentum for auto-enrollment programs continues to build as more states prove eager to find solutions to retirement savings shortfalls and the accompanying fiscal burden. With Colorado joining the ranks, there are now seven states that have passed laws creating state-facilitated auto-IRA programs, and several others are exploring whether to launch programs of their own.
John Scott directs The Pew Charitable Trusts' retirement savings project.