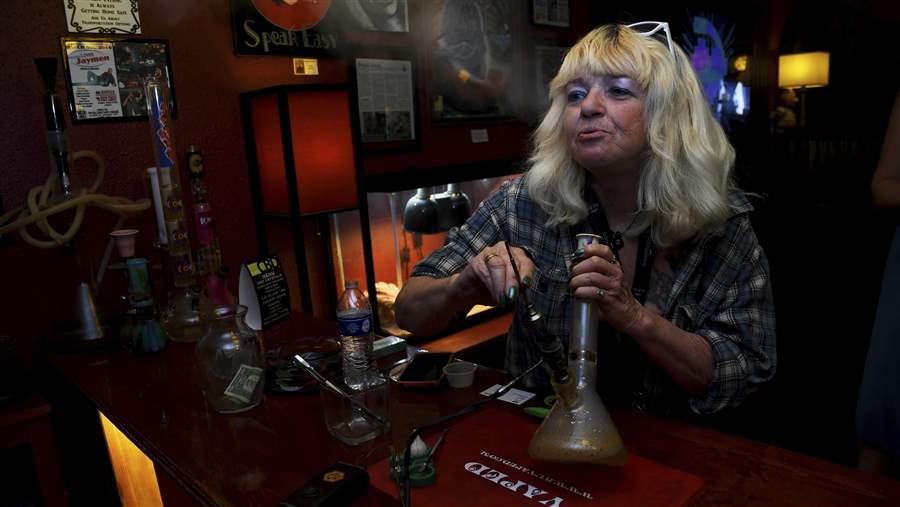 September 12, 2017
As the Trump administration signals closer scrutiny of marijuana in states that have legalized it, three Western states are trying to rein in far-flung home growers.
November 8, 2017
States face multiple legal issues as they try to create venues for lounges, tasting rooms and other semi-public venues for marijuana consumption.
November 20, 2017
Some states have made it possible for people to hide past convictions for possession, cultivation and manufacture of marijuana.
December 6, 2017
Banks and credit unions are becoming more comfortable serving marijuana businesses. But the progress could be wiped out by President Trump's Justice Department.
December 21, 2017
Anecdotes have emerged of vulnerable consumers, such as cancer patients, contracting dangerous infections after smoking bad weed.
January 5, 2018
By rolling back an Obama-era memo that shielded legal marijuana users, growers and distributors from federal prosecution, U.S. Attorney General Jeff Sessions may compel many banks and credit unions to stop working with marijuana businesses
February 5, 2018
In a few months, Dani Fontaine Billings will plant 80 acres of hemp at her farm here, out behind a clapboard farmhouse with views of the Rocky Mountains.
April 3, 2018
It's been legal to buy small amounts of marijuana in Colorado for over four years. But consumers can't order buds, edibles or the marijuana concentrate called "shatter" through the mail — that's illegal under federal law. And they can't have weed delivered to their doorstep, like a pizza or an order of pad thai.